These funds are available, effective and very often used in everyday life. But if you use them together (intentionally or accidentally), this can lead to unpleasant consequences. Remember that you can not mix.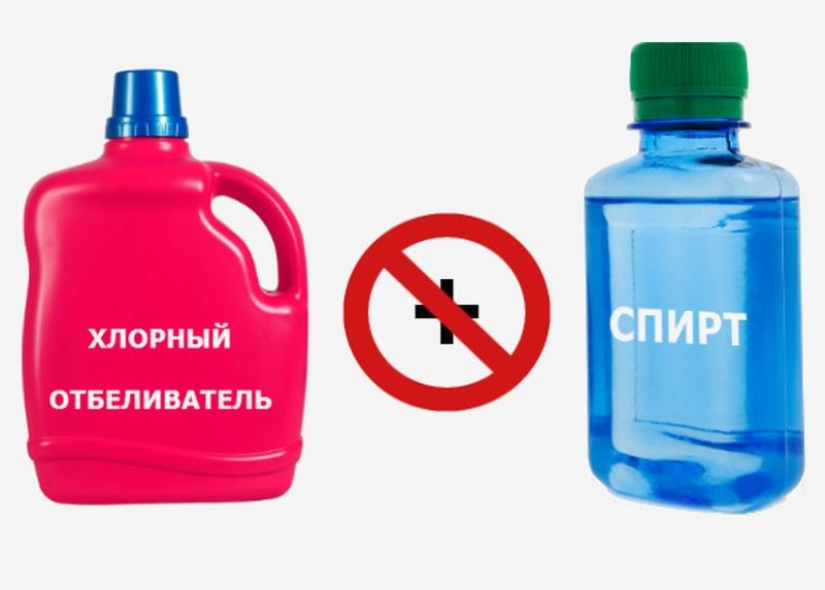 We often think that if you add one cleaning the other, the effect will be better. Most often it is not. There are substances entering between a chemical reaction and their combinations become unsafe. Therefore, it is better not to make at home chemical experiments.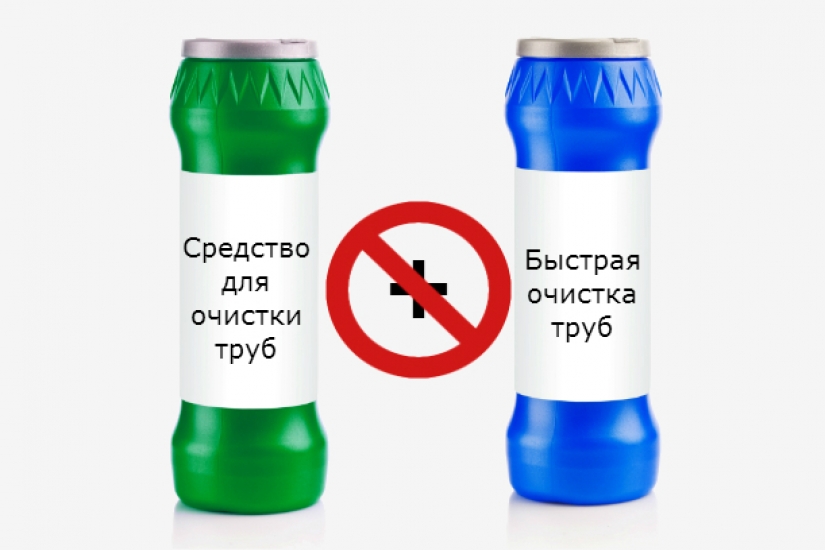 Never try one thing immediately after another. The composition of these tools for unblocking include chemically active substances that may damage sewage system and even explode.
Instead, use only one remedy, and strictly observing the dosage and amount of time of exposure. If it didn't work, do not just try another. Better call a plumber.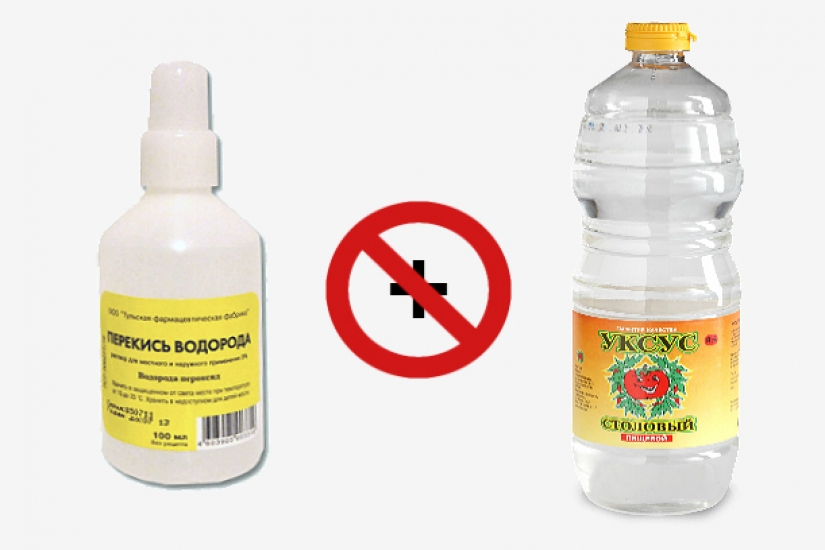 Perhaps you have heard that in the prevention and disinfecting you can spray the fruit and kitchen countertops with vinegar and then hydrogen peroxide. Experts believe that this method has a right to exist, if after using the vinegar solution wipe surfaces dry. But to mix the vinegar and peroxide together in one container is not necessary. From the mixture obtained peroxidasa or peracetic acid belonging to the group of strong oxidizing agents. In principle, it is not life-threatening, but is very caustic and flammable. Upon contact may irritate skin, eyes and respiratory tract.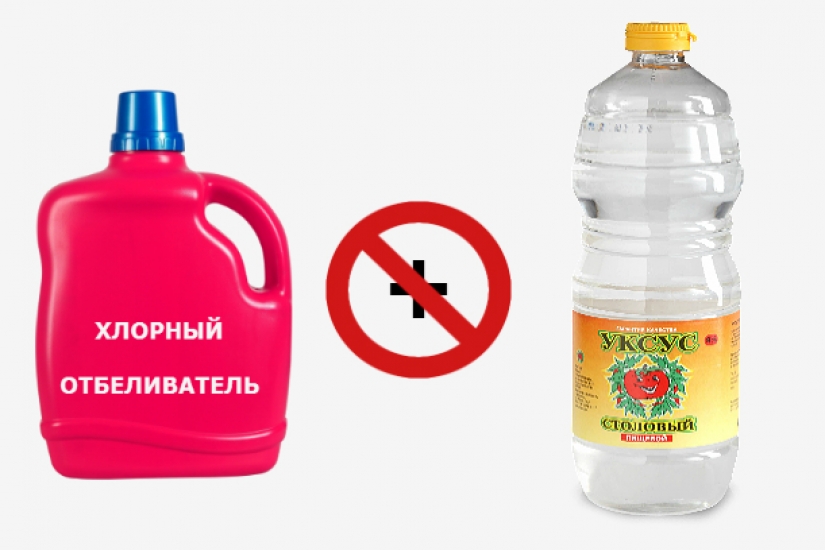 The combination seems very effective sanitizer. In fact, the compound forms a toxic chlorine gas, which even at low concentrations, can cause coughing, breathing problems, burning and watery eyes.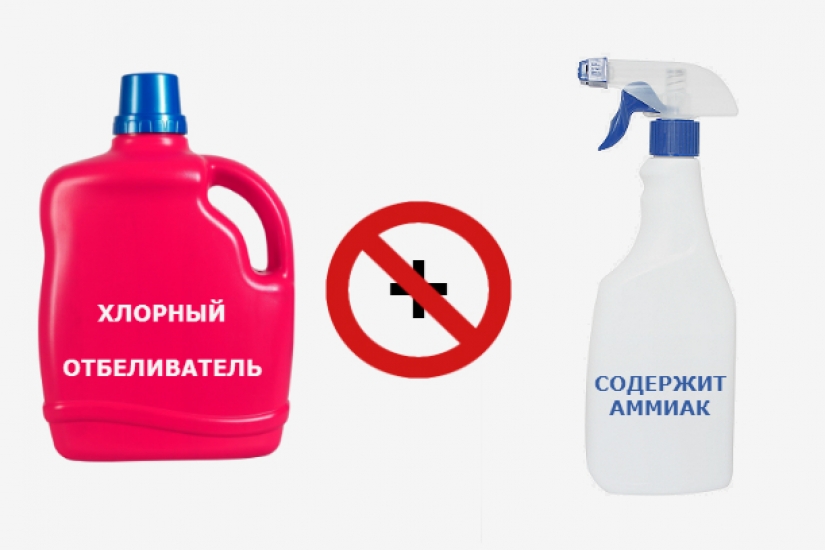 Compound forms toxic chloramine gas, which causes similar symptoms as a previous connection, as well as shortness of breath and chest pain. It is unlikely that you would think to mix these two tools in life, but it is worth to note that ammonia or ammonia very often is a part of the means for washing Windows and mirrors. Do not combine them with agents containing chlorine.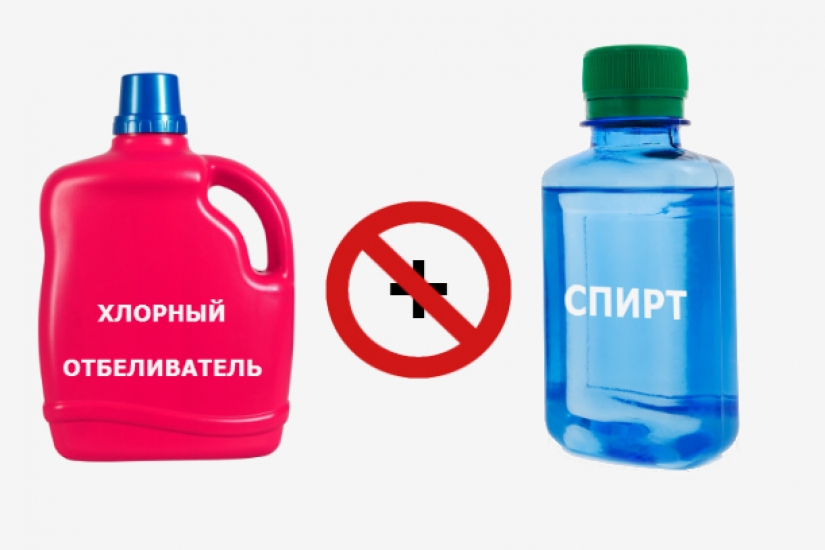 About the substance we all know from the movies. The thief presses to the face of his victim a handkerchief soaked in chloroform, and in a moment the man falls unconscious. Home quite difficult to achieve this effect, but the combination of alcohol and substances that contain chlorine may easily cause headache and dizziness.
So, another rule: never mix chlorine cleaner with anything but pure water. Tools for cleaning Windows, toilets cleaners, etc. may contain substances which include ammonia and acids, which should not be mixed with chlorine.
Keywords: Life | Danger | Chemistry