A photo of these three charming little girls flew around the Internet in 2014. Each of them faced a terrible ordeal at the very beginning of their lives: the babies suffered from various forms of cancer. Today's picture shows the same crumbs two years later. Grown up and happy, they make an amazing impression, because behind each of their smiles are hard years of treatment.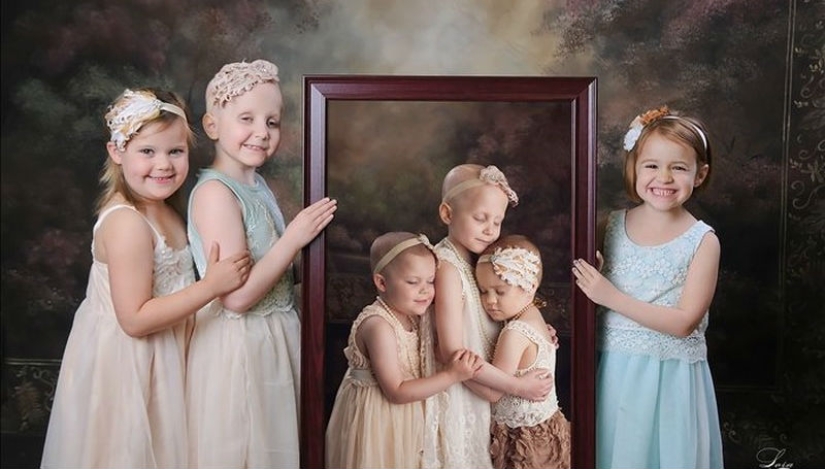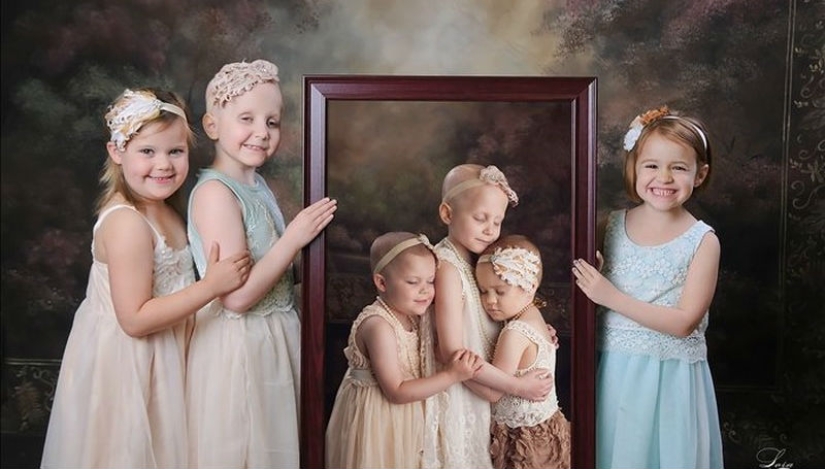 Three girls who beat cancer: the difference between two photos is two years.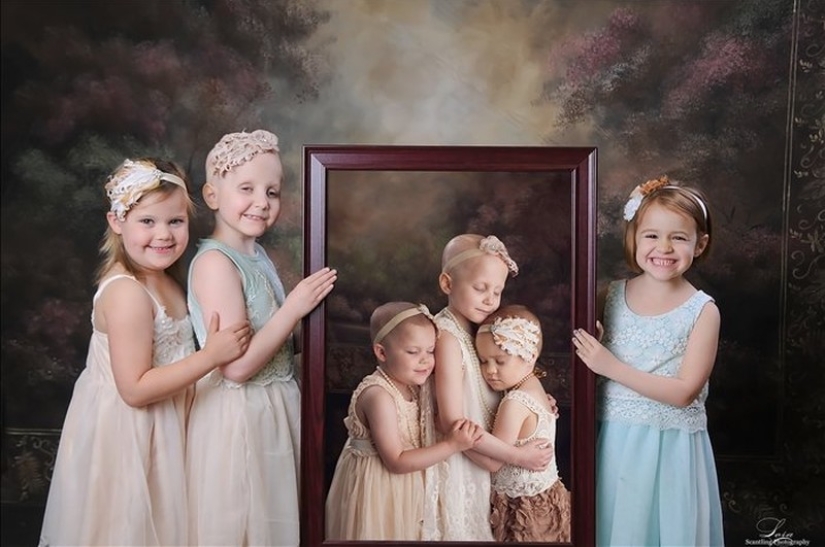 The names of these wonderful girls are Rheann Franklin, Ainsley Peters and Rylie Hughey. The studio photo shoot for them was conducted by photographers Laura Scantling and Christy Goodger. The project was held in Oklahoma, USA. In the first photo taken two years ago, babies in airy dresses hug each other, their hugs symbolize help and support, readiness to unite with those who have the same problems.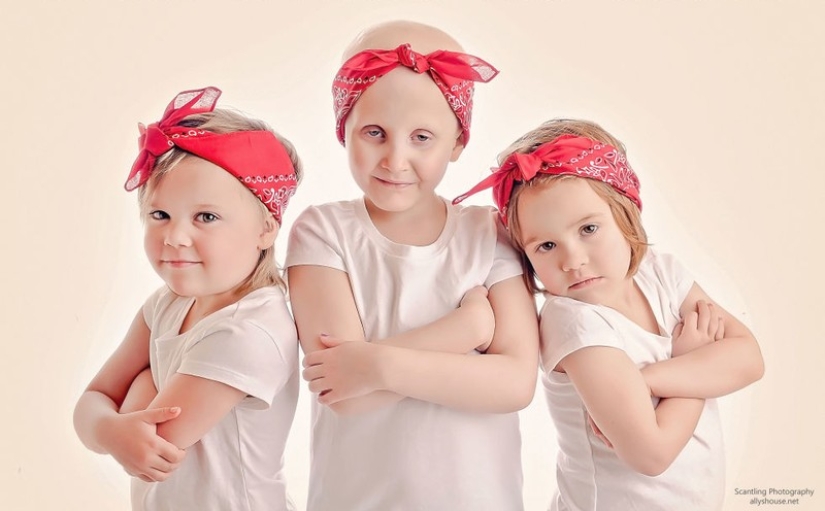 Photo two years later.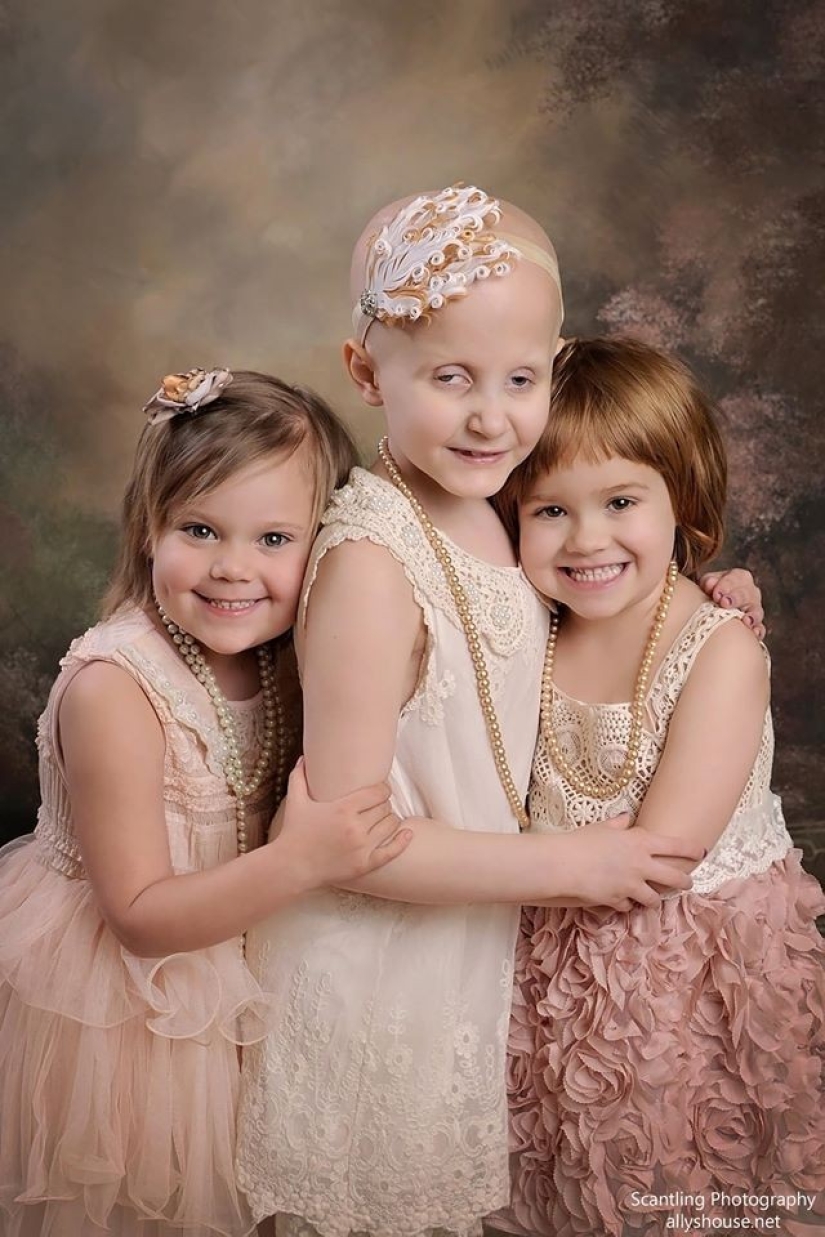 Shkodnye and groovy.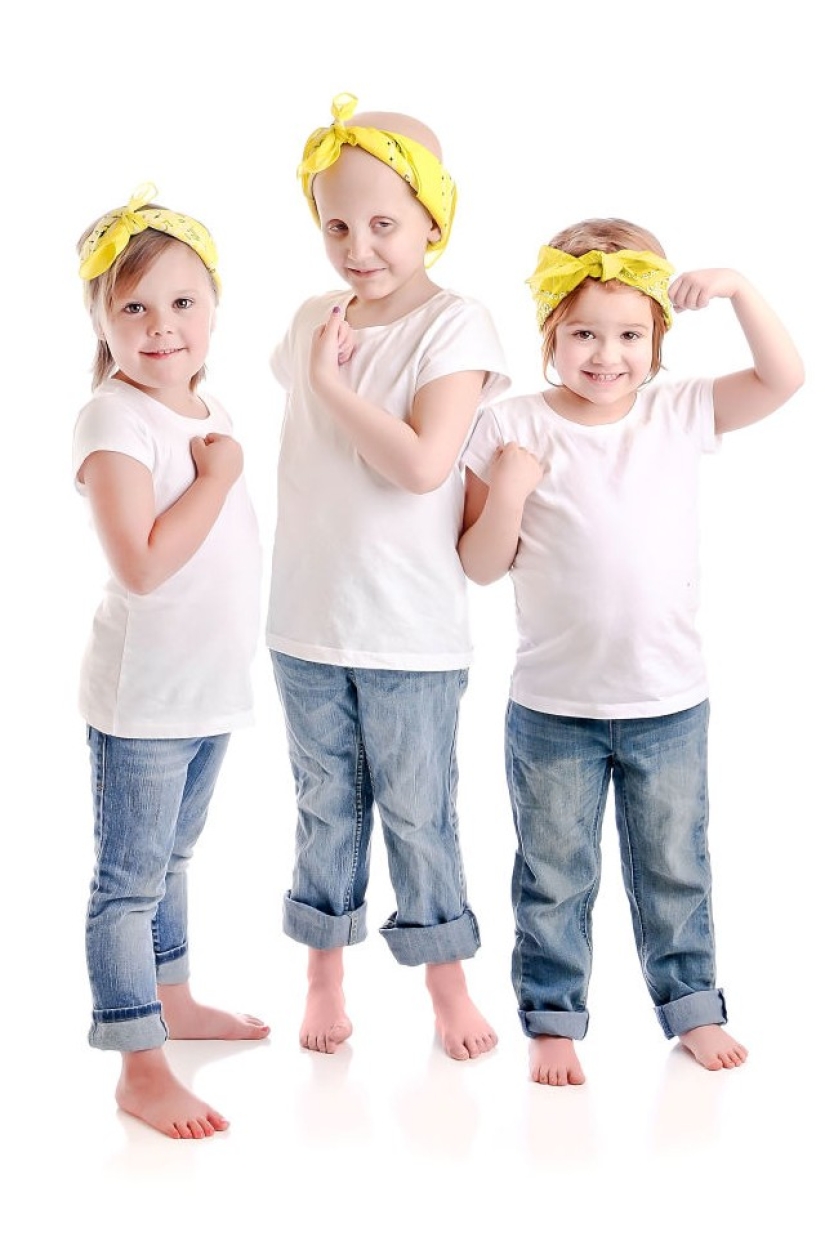 According to the organizers of the photo project, new photos can be an excellent motivation for everyone who is fighting cancer. These girls change their lives by their example, attract public attention to the problem of childhood cancer. They are real heroines!
Keywords: Disease | Girl | Baby | Cancer