Life can be very unfair to the most innocent creatures of the planet — animals. Sometimes they experience such suffering that you would not wish on anyone. Fortunately, there are kind people in this world — they turn up next to them in time and give them a new life. So it happened with the four-legged heroes of our selection.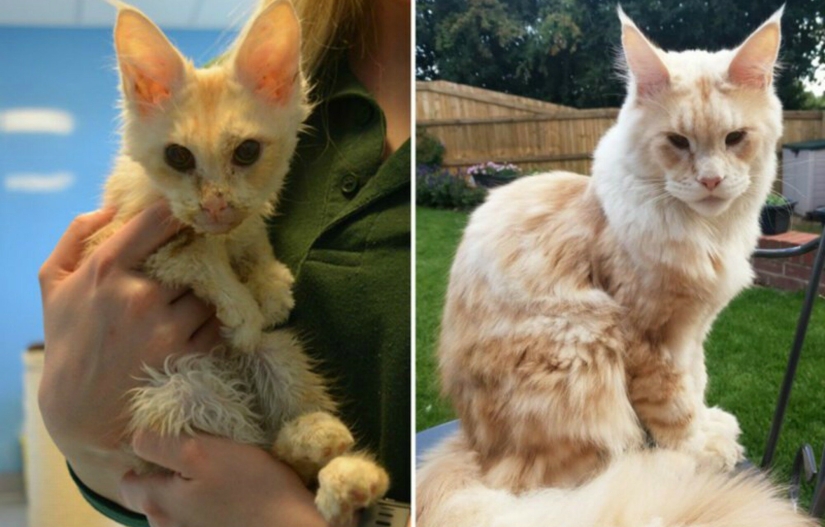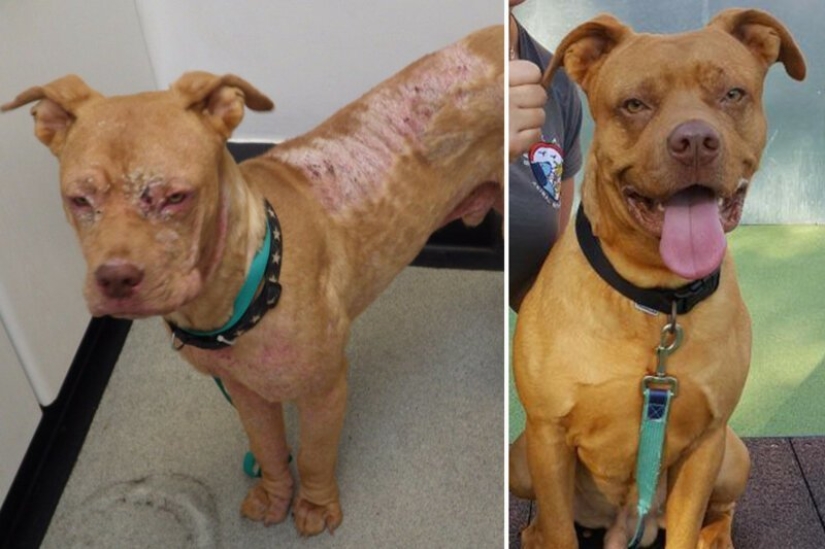 A mastiff suffering from neglected scabies and parasites was picked up on the streets of Bristol in England, and handed over to the RSPCA rescue center. The delicate skin of the Scrum, covered with wounds, needed sensitive care. Rescuers helped him overcome the disease, and now this handsome man is looking for a permanent home.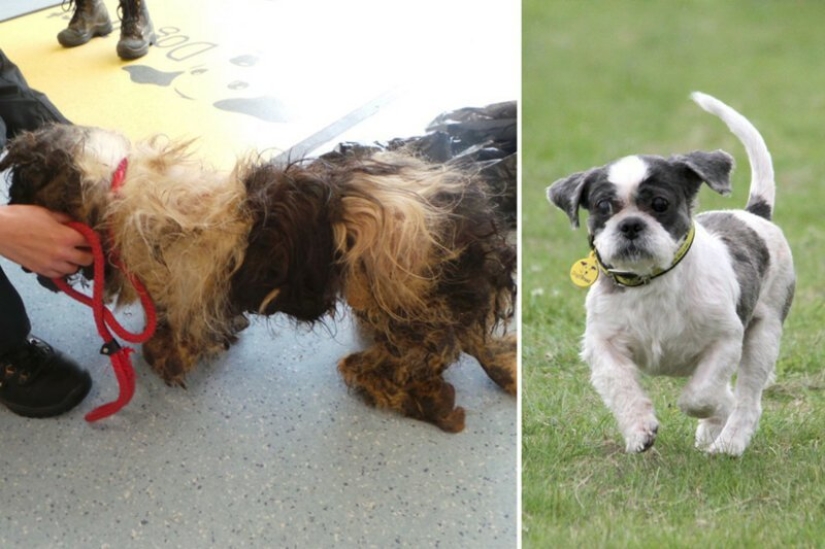 When the Corpse was found on the street, its fur was so tangled that it was unclear what kind of animal it was. Only after the haircut under anesthesia was it possible to determine - this is a dog of the Lhasa Apso breed. Rescuers called this case the worst in their entire practice. Just a few weeks later, the charming Corpse recovered, and quickly found a permanent family. He's enjoying life with might and main!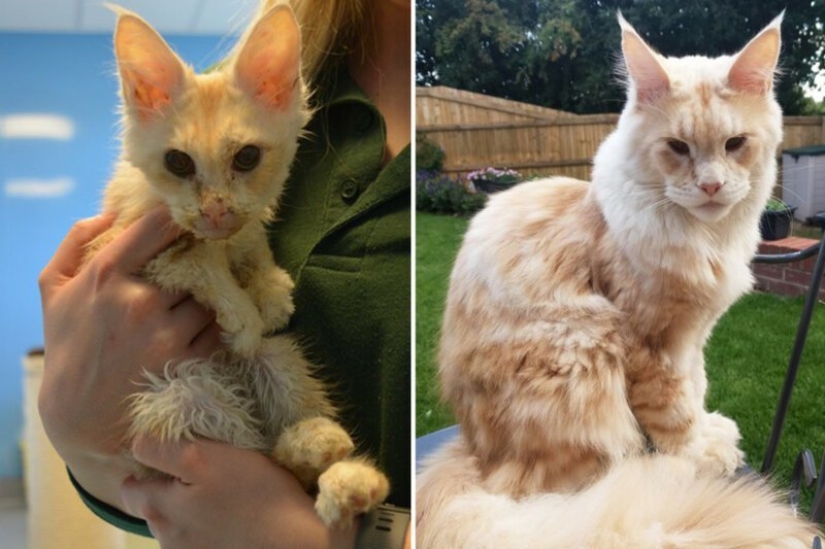 This cat was left on the street in a closed carrier, on which a note "Help" was pasted. A skinny 5-month-old kitten, dirty and battered, had deformed front paws. After a long treatment at the Battersea Dogs & Cats Home in London, Hunter was finally ready for a new page in life. He has turned into a gorgeous cat, and is very grateful to his new owners.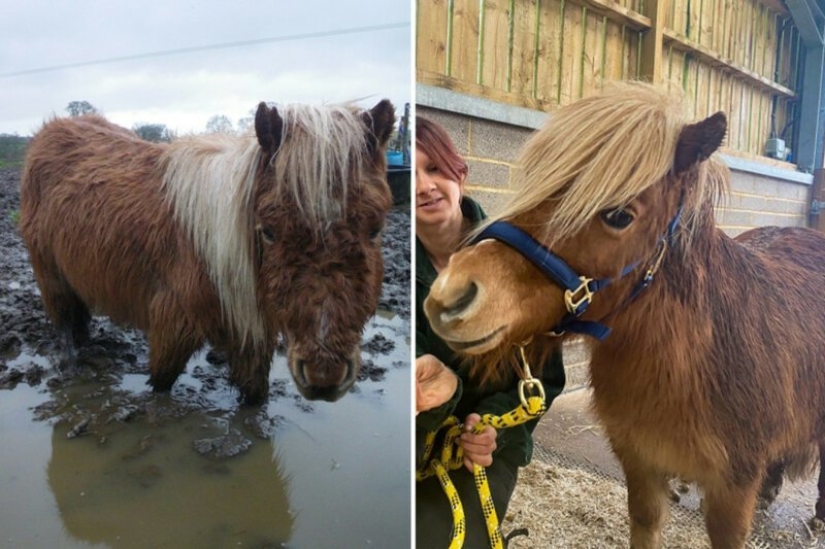 A pony named Tink was found stuck in the mud. The emaciated, dehydrated horse could barely stand on its feet, having spent several days without food. It turned out that she had been grazed separately from other ponies for several years, alone. Since those sad times, Tink has gained weight and got prettier — now she is unrecognizable. The staff of the British RSPCA center, where this cutie got to, do not give a soul to her!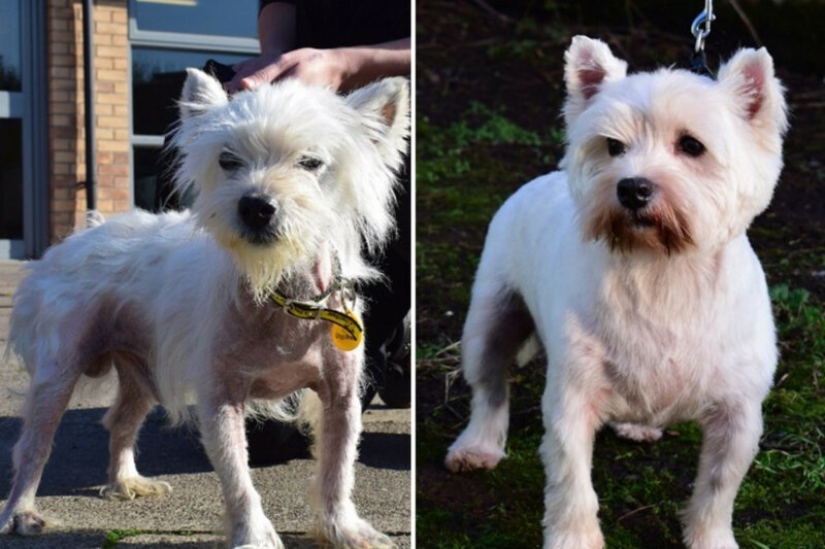 Once upon a time, most of Archie's fur fell out, and his ears and eyes were infected. The timid West Highland White Terrier was picked up in time and taken to the Dogs Trust rescue center in England. Until now, Archie has come a long way — with the help of caring rescuers, he overcame infections, and all fears were left behind. Now Archie lives on overexposure, and very much hopes to find a loving home as soon as possible.
Keywords: Before and after | Care | Salvation
Post News Article