Everyone needs support, especially those to whom the majority of society treats with misunderstanding and contempt. A man from Pittsburgh decided to give a moment of kindness to the participants of the gay pride parade and warmly embraced them, wearing a T-shirt with the inscription "Free hugs from Bati". Such an act caused universal admiration, and netizens showered the hero of the day with thanks for his warmth.
Find out how this idea came to a man's head from our material.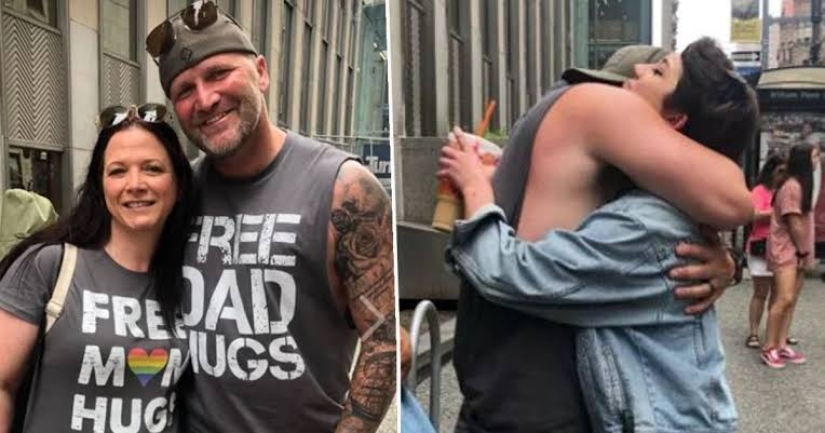 Scott Dittman, whom friends call Howie, does not wake up every morning thinking about the problems of homosexuals, but last weekend he found himself in the spotlight in circumstances related to non-traditional orientation.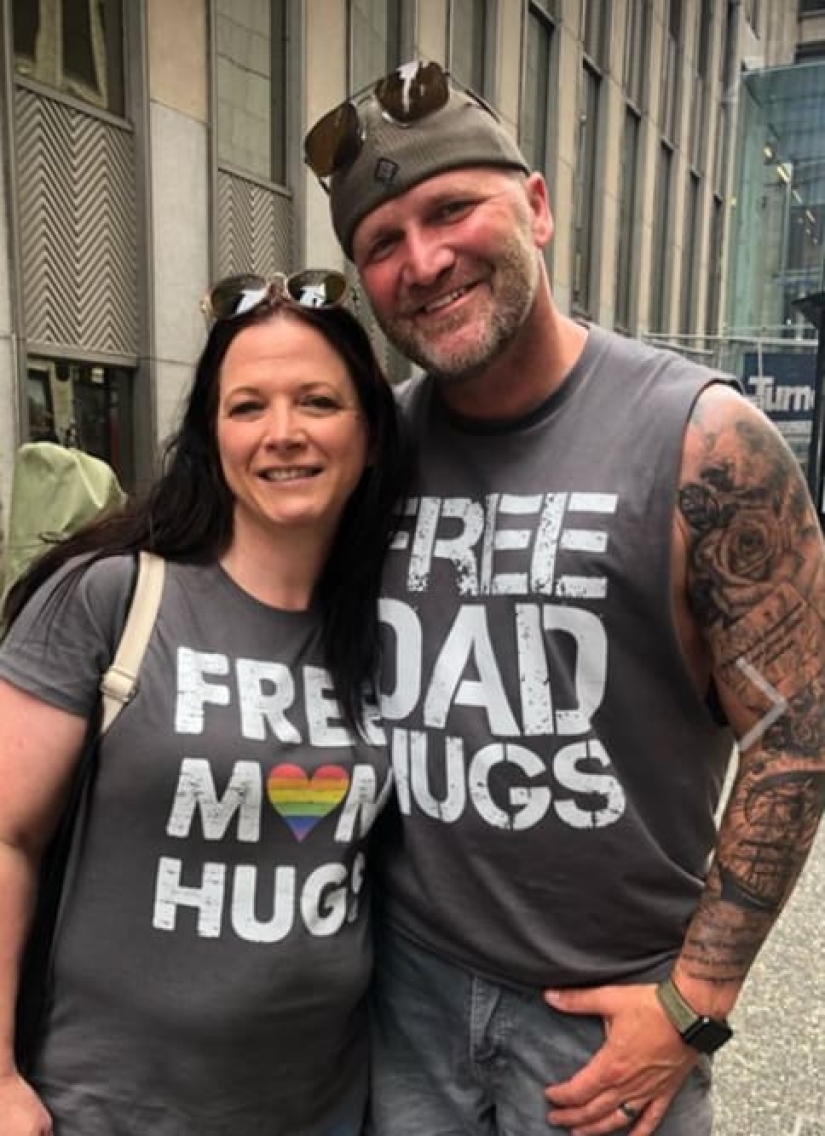 A 44-year-old man and his girlfriend Denna went to the gay pride parade in Pittsburgh, wearing T-shirts with the words "Free hugs from mom" and "Free hugs from Bati." They joined the organization "Free Mom Hugs", which provides support to people with non-traditional sexual orientation. The band members embrace and morally support homosexuals during gay processions.
Dittman took part in the action to support gay people and give them smiles. He did not expect that his act would cause such a furore and affect not only LGBT members, but also himself.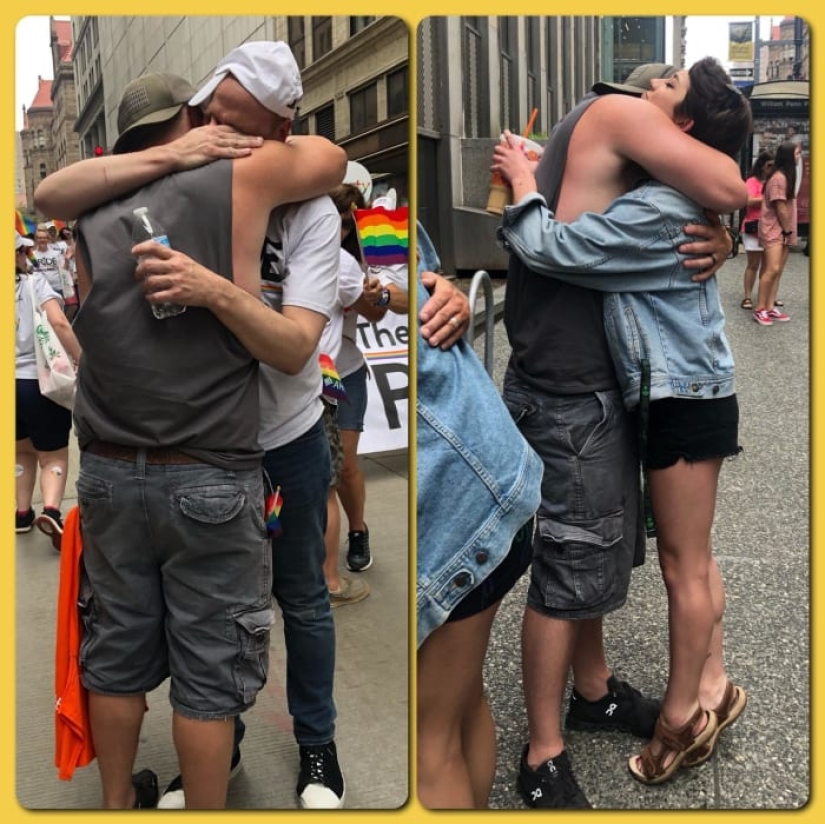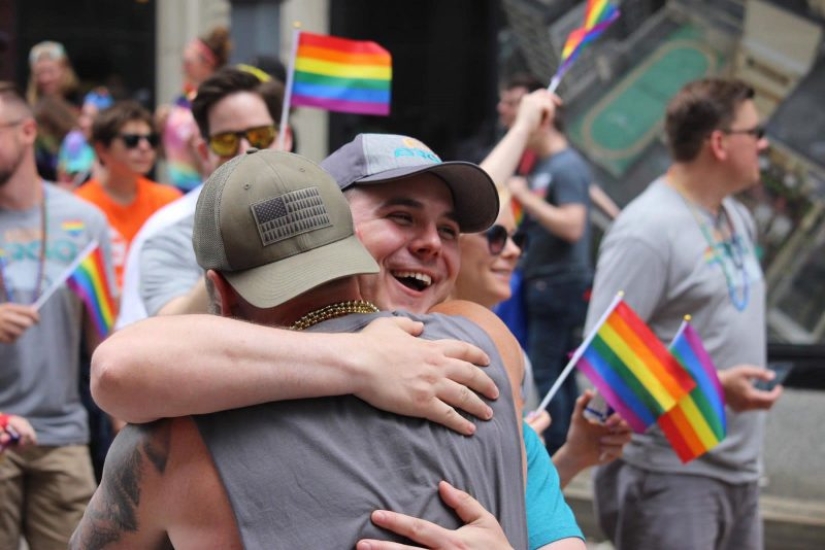 The man was struck by the difficult situation homosexuals are in. Simple hugs caused them a storm of emotions, and it was both pleasant and sad at the same time.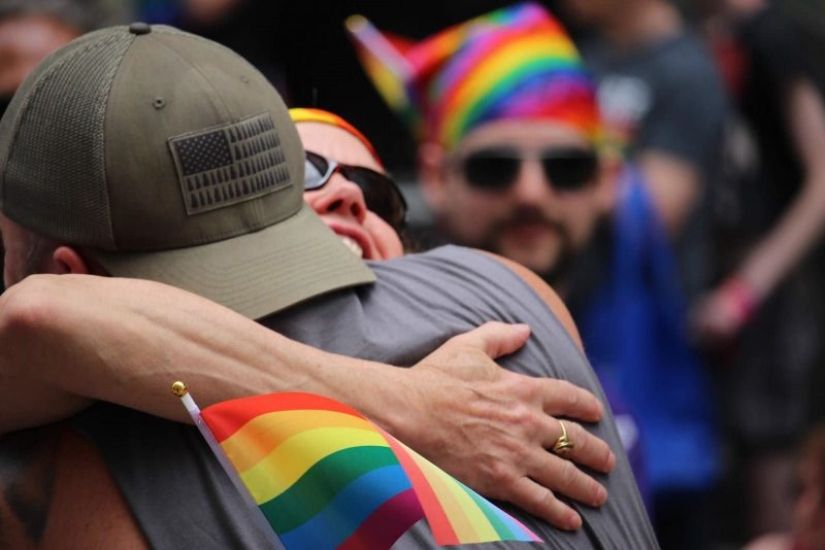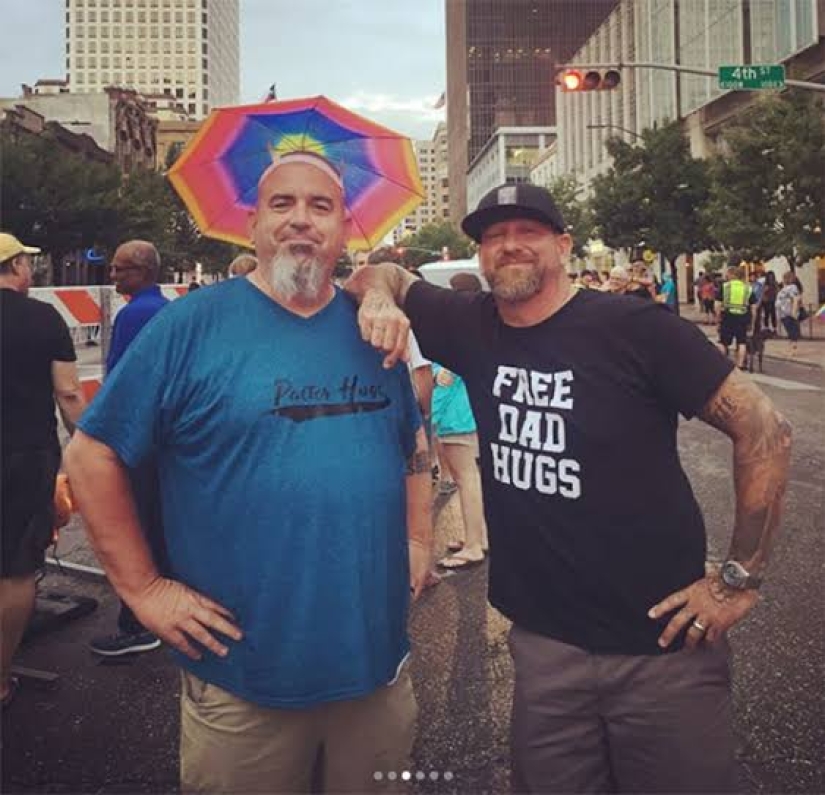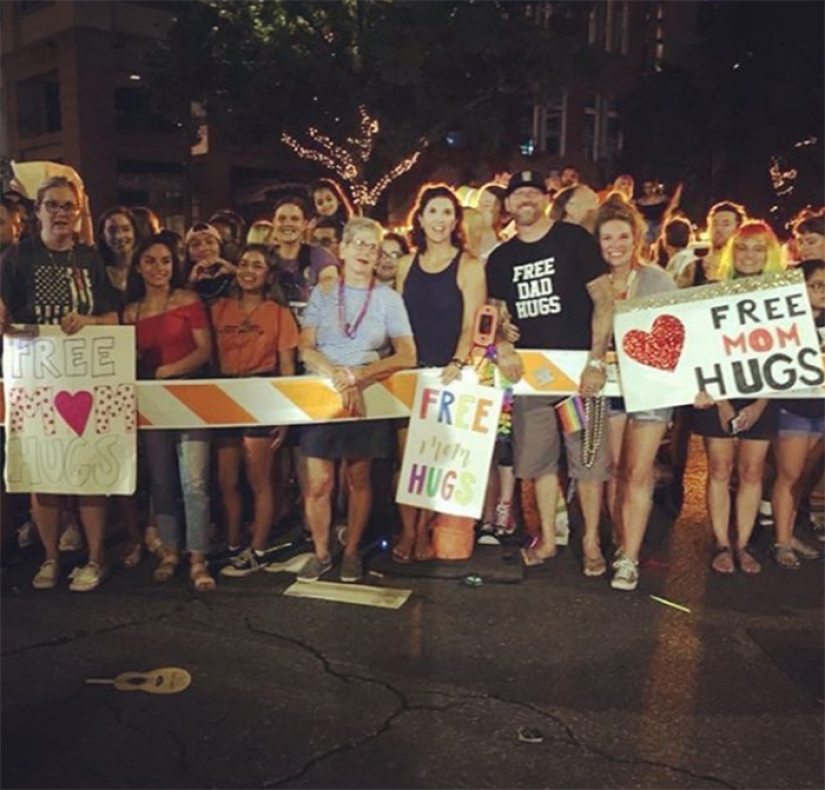 Everyone needs kindness, support and understanding, regardless of sexual orientation and outlook on life. It is better that children receive them in the family circle, rather than seeking solace in the arms of strangers. Homophobia is becoming more and more evident in society. Recently, two lesbians were beaten unconscious on a London bus for refusing to kiss, and this caused a resonance in social networks.
Keywords: Facebook | Action | Gays | Gay parade | Homosexuality | Homosexuals | Lesbians | Hugs | Parents | Family