Animals that were born special, survive very rarely. This happens thanks to caring people who give them care, love and special care. A cat named Ayofe was born with several problems at once, of which hip dysplasia and spinal deformity were the most serious. But this did not prevent her from becoming the favorite of one married couple.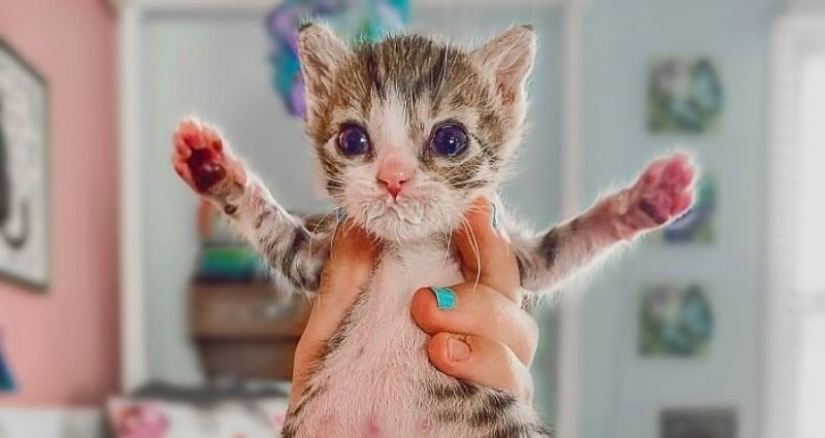 James and Sabrina found Ayofe by accident while browsing the social network account of an animal shelter. The baby was only two weeks old, and she was very thin and unkempt. The decision was made instantly and the husband and wife took the kitten home the same day.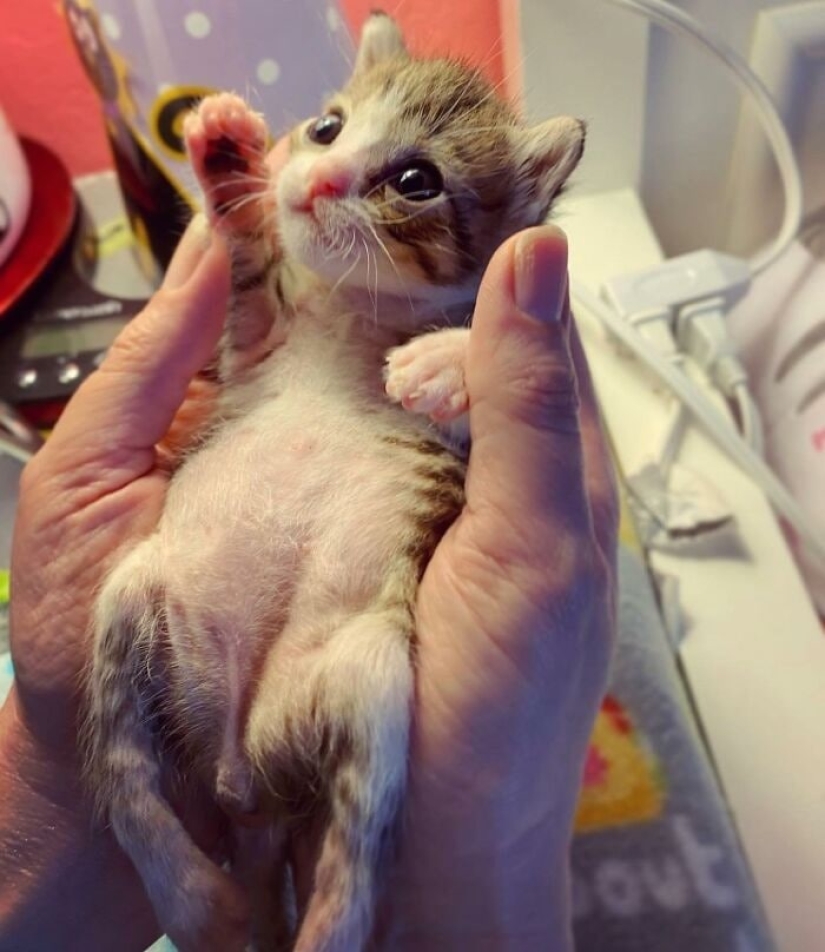 For the couple, a special cat, which they named Ayofe, was not the first pet. The family already had 4 cats, also taken from shelters. But the new family member demanded more care and attention. Due to congenital defects, the cat has urinary incontinence, because of which she wears a special diaper.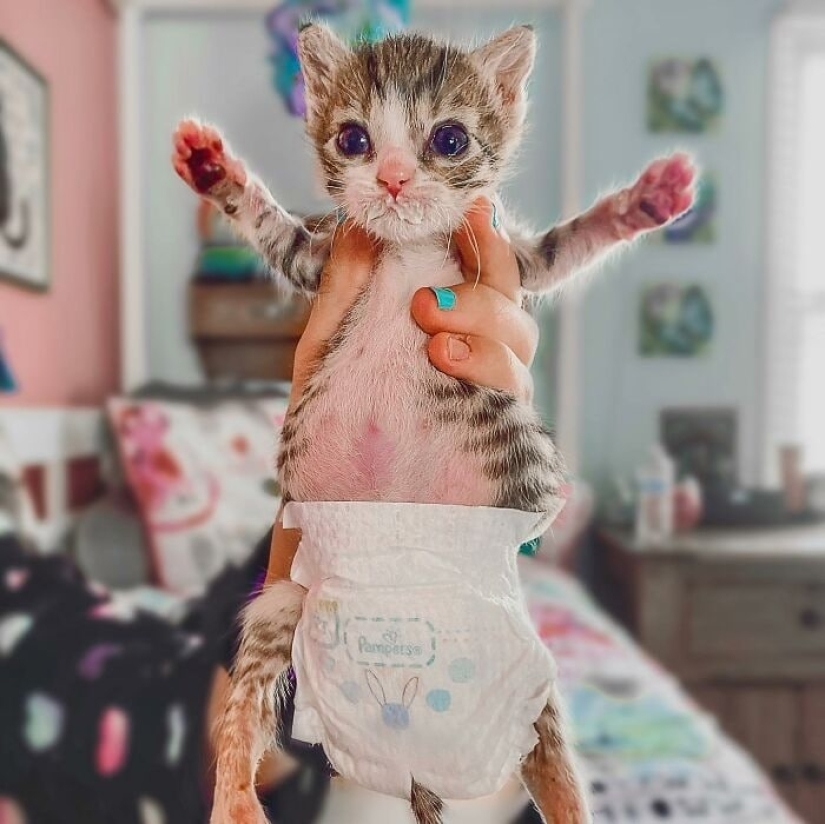 In addition, Sabrina has to help Ayofa with defecation a couple of times a day, since this function is also disrupted. The woman says that it is not difficult for her to devote a little time to the cat. This duty has become a routine that you perform without noticing.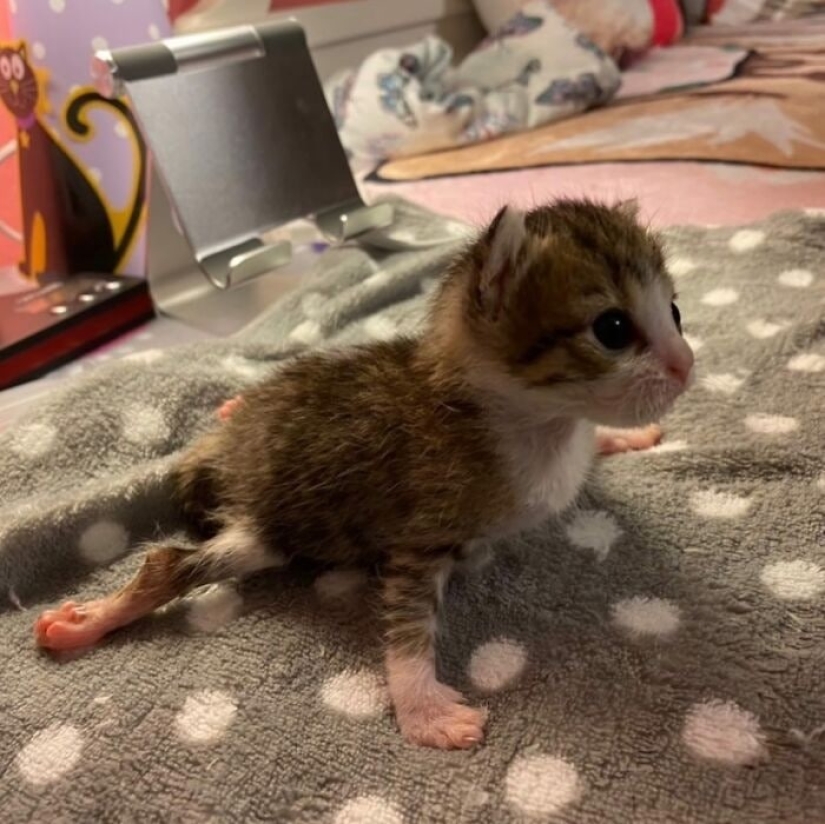 A married couple shares photos of Ayofe on social networks, and they always collect a lot of likes and comments. Unfortunately, not all of them are kind. Some users wonder why a husband and wife need these troubles with a sick animal. Some even advise them to euthanize the animal. Sabrina does not understand this — Ayofe does not experience pain and, thanks to care, lives an ordinary life of a domestic cat. Why kill her? For being disabled?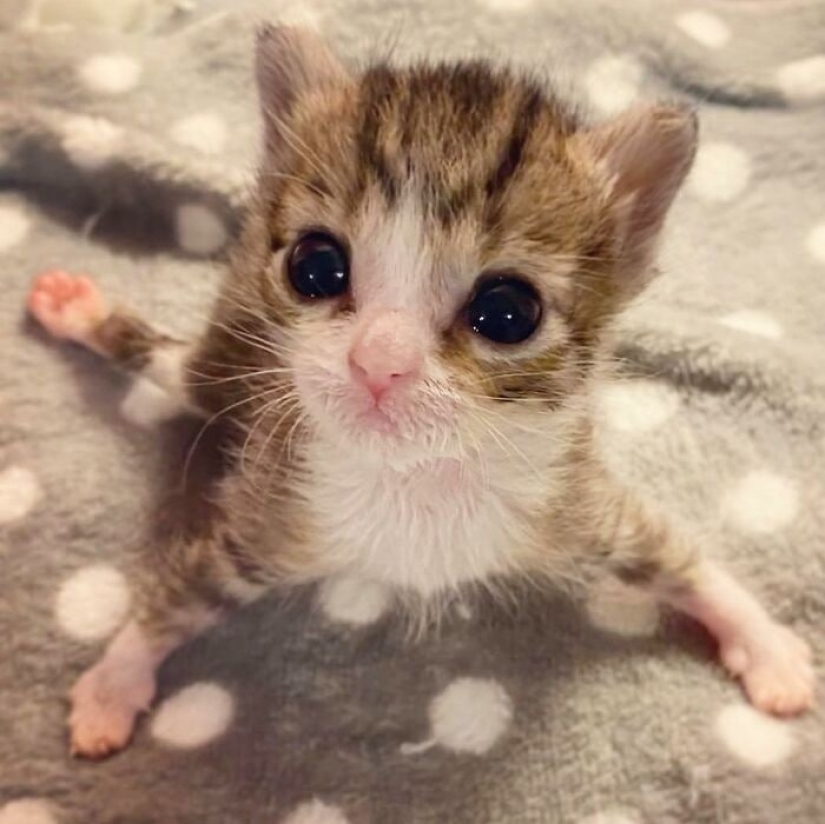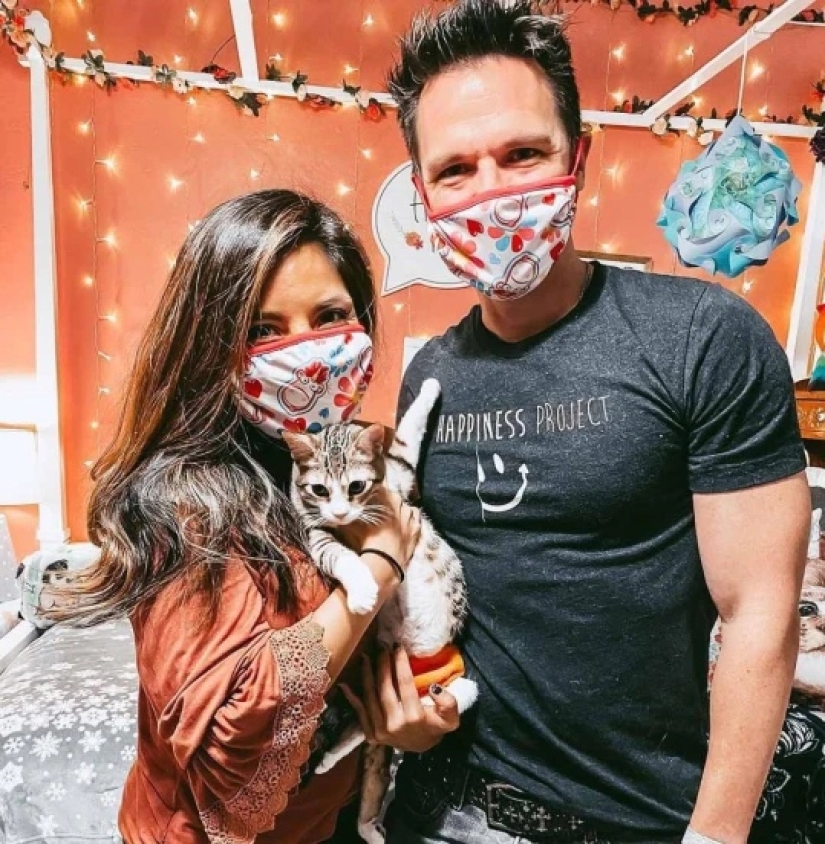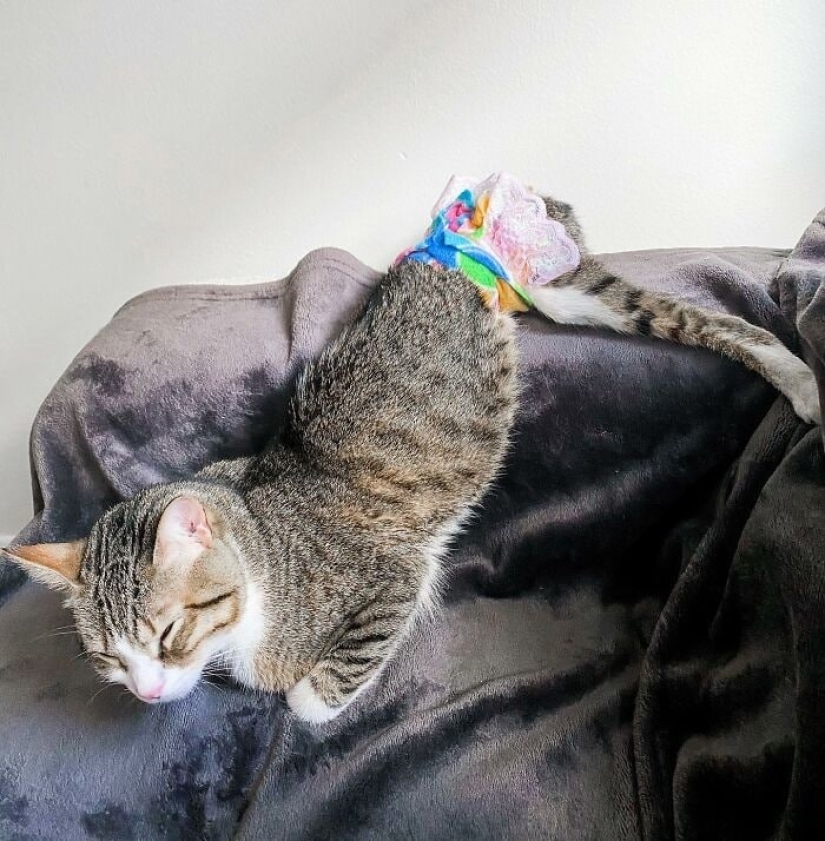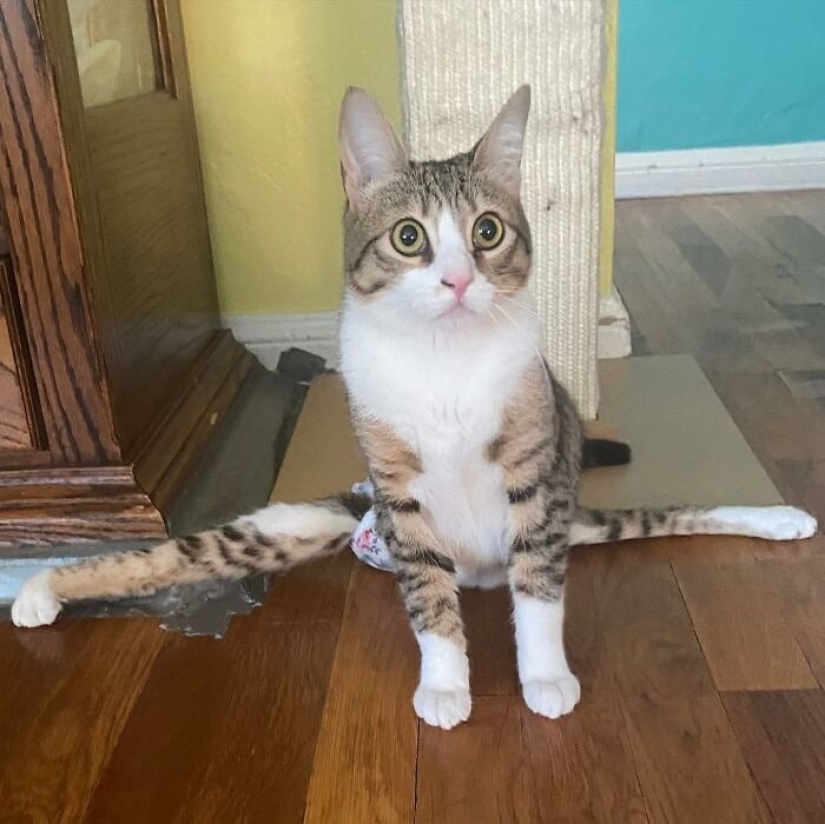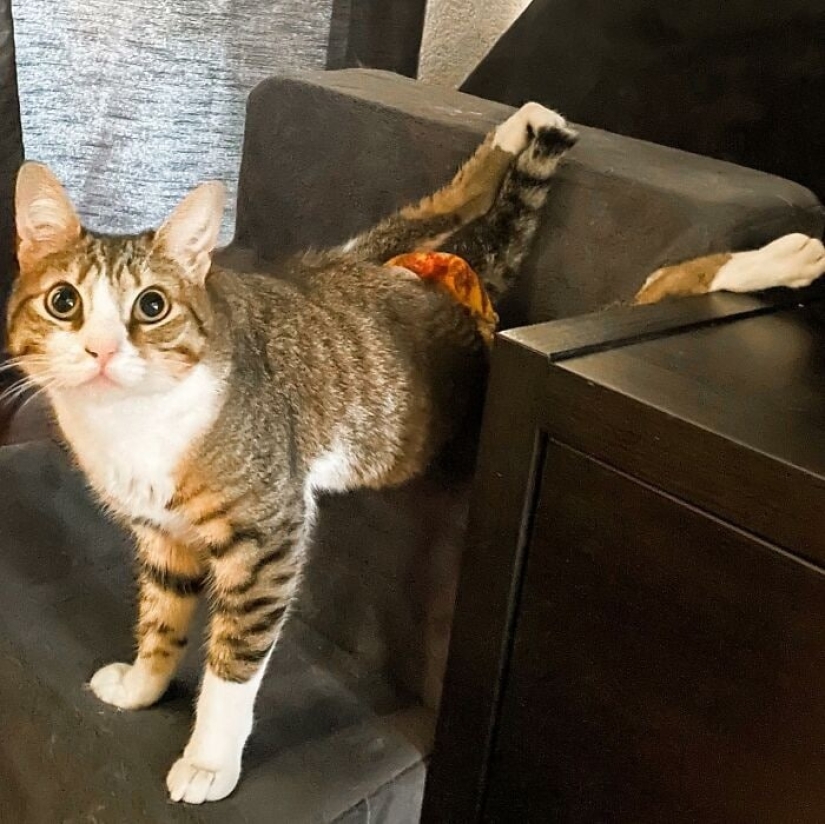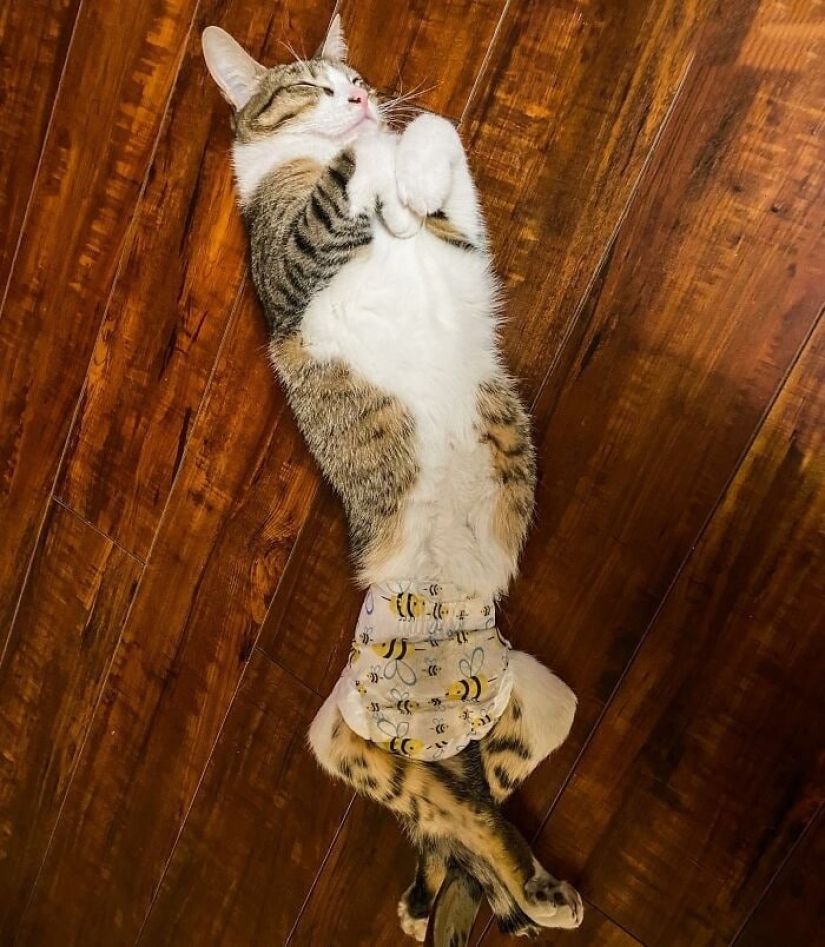 See how fluffy lumps picked up on the street or taken in shelters change over time.