We are always responsible for those who have been tamed. Even if it's a cat who doesn't celebrate anyone and does what he wants. Imbued with responsibility for the fluffy pet, a resident of the UK, Maria Perry, tried to help him out of trouble and herself fell into a trap. It was necessary to save not only the cat, but also its hapless owner.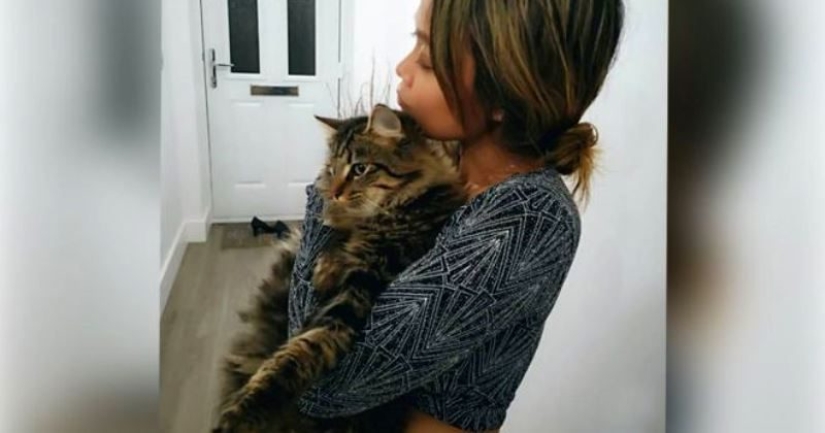 Harry the cat, as true Britons should, left in English. Maria Perry spent three days looking for her pet in the vicinity of the village, but everything was in vain. The cat was found at the end of the third day and much closer than expected.
Harry was sitting on a tree in a neighbor's garden and was no less desperate than his mistress. Obviously something scared the animal and forced it to climb to the very top.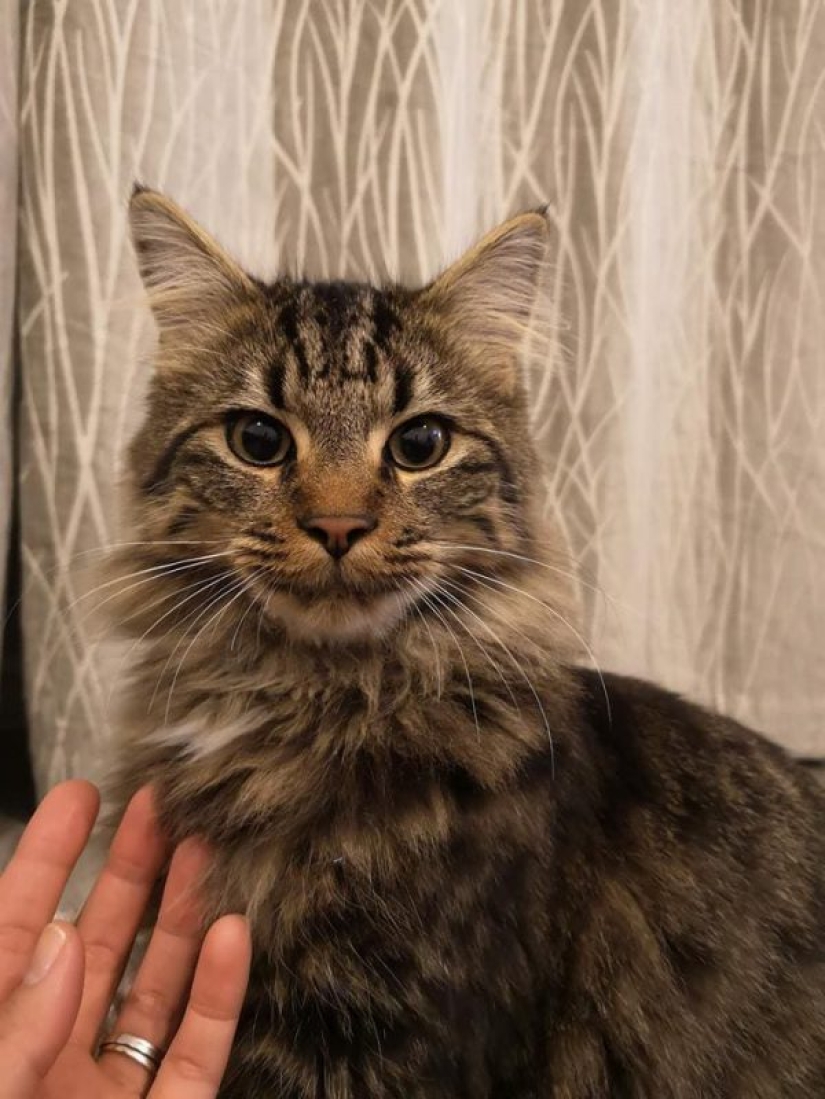 Harry could not go down on his own, and Maria began to work on his rescue. First of all, the girl found the owner of the garden in which her cat got into trouble, and received permission to conduct a rescue operation there. Also, Perry asked a neighbor for a basket to put a frightened animal in it and comfortably lower it to the ground.
When everything was ready, Maria bravely climbed up the tree with the basket, not thinking about how she would go down. Most likely, the girl had no experience climbing trees, as she was not familiar with an important detail that even children know about. It is known that climbing up is always easier than going down, and here Perry was in for a surprise.
Getting to Harry, the owner of the cat realized that she would not be able to go down herself. Maria threw down the basket and began to call for help. The owner of the garden, noticing that the girl had been in her garden for too long, went to check if everything was in order and heard cries for help. The basket was lying under a tree, and Perry was sitting in a tree next to her cat.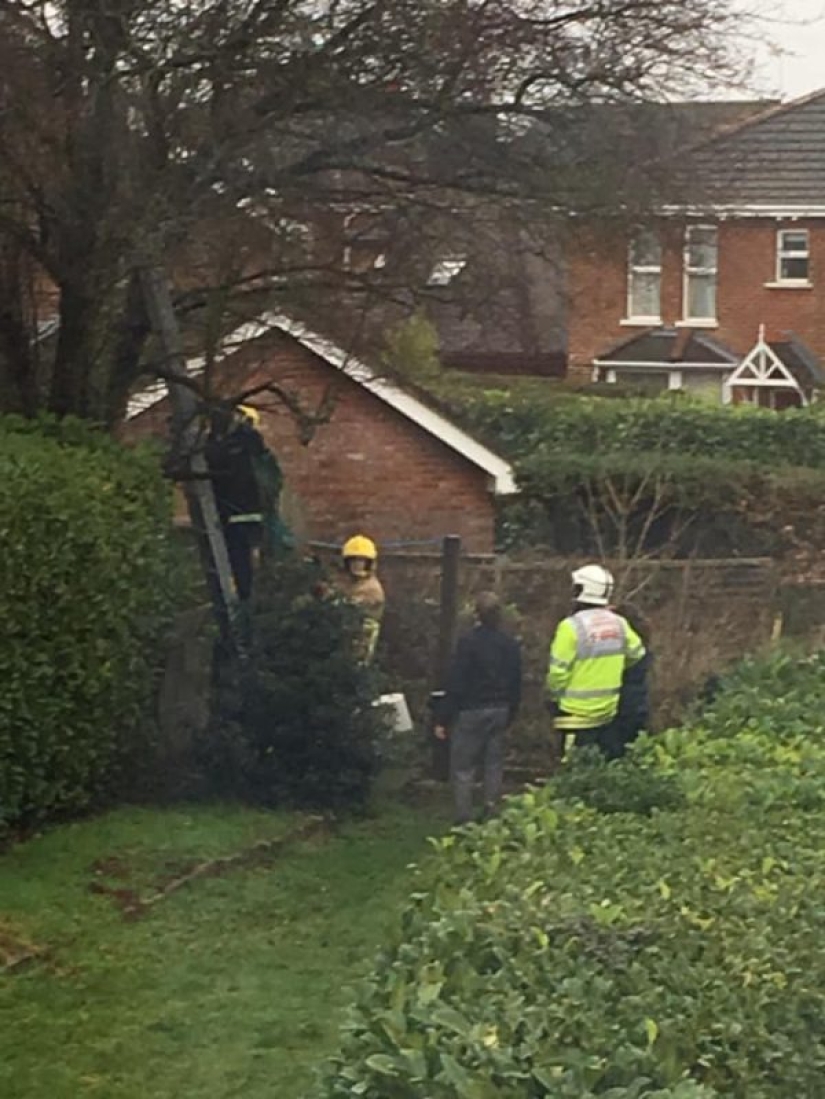 Maria's husband came to the scene of the events and, after talking a little with his wife, realized that there was nothing to hope for on his own strength. The man called the rescue service and outlined the situation. A fire truck with a special ladder was sent to rescue the cat and its owner. The firefighters were somewhat puzzled when they found out exactly what was required of them, because they have to remove cats from trees regularly, but it was the first time they had to remove a cat with a hostess.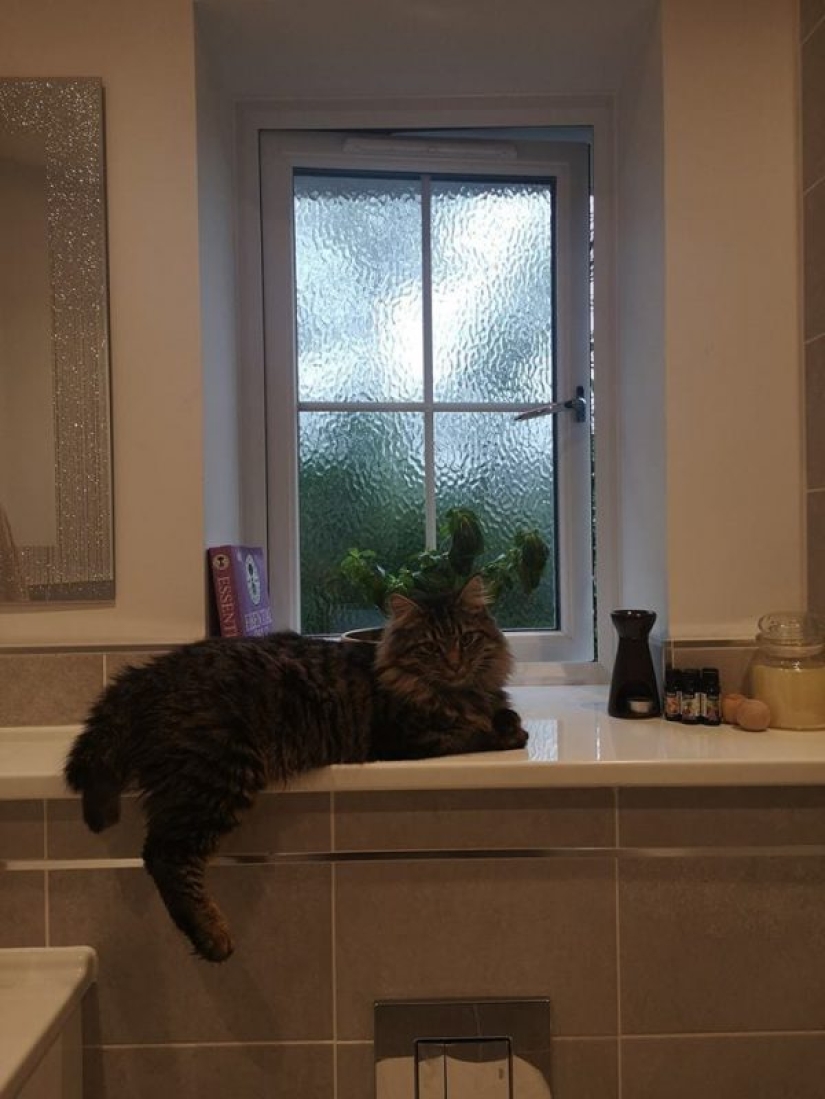 Despite everything, the firefighters showed a high level of professionalism and delivered Maria and her cat Harry to the ground safely. The animal and its owner were not injured and feel great. Harry was not affected even by a three—day tree seat - he looks as important and independent as before. We can only hope that both participants of the events have learned a lesson from it and will not repeat their mistakes again.
Keywords: England | Cat | Firefighters | Rescue