People with unusual appearance have always attracted and aroused interest, as they were different from most others. And in this young beauty from Chechnya, two rare features have combined at once: firstly, she is an albino, and secondly, she was born with multicolored eyes. In the modern world with such a set of data, popularity and success are guaranteed to her!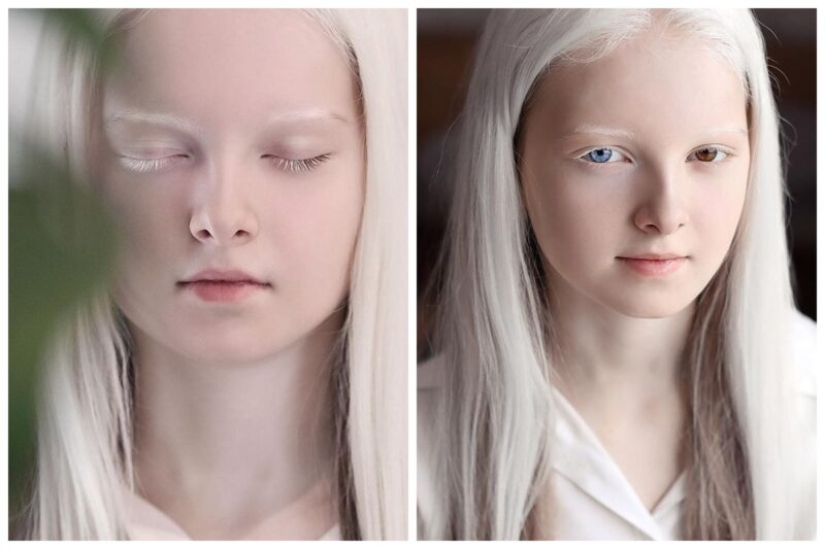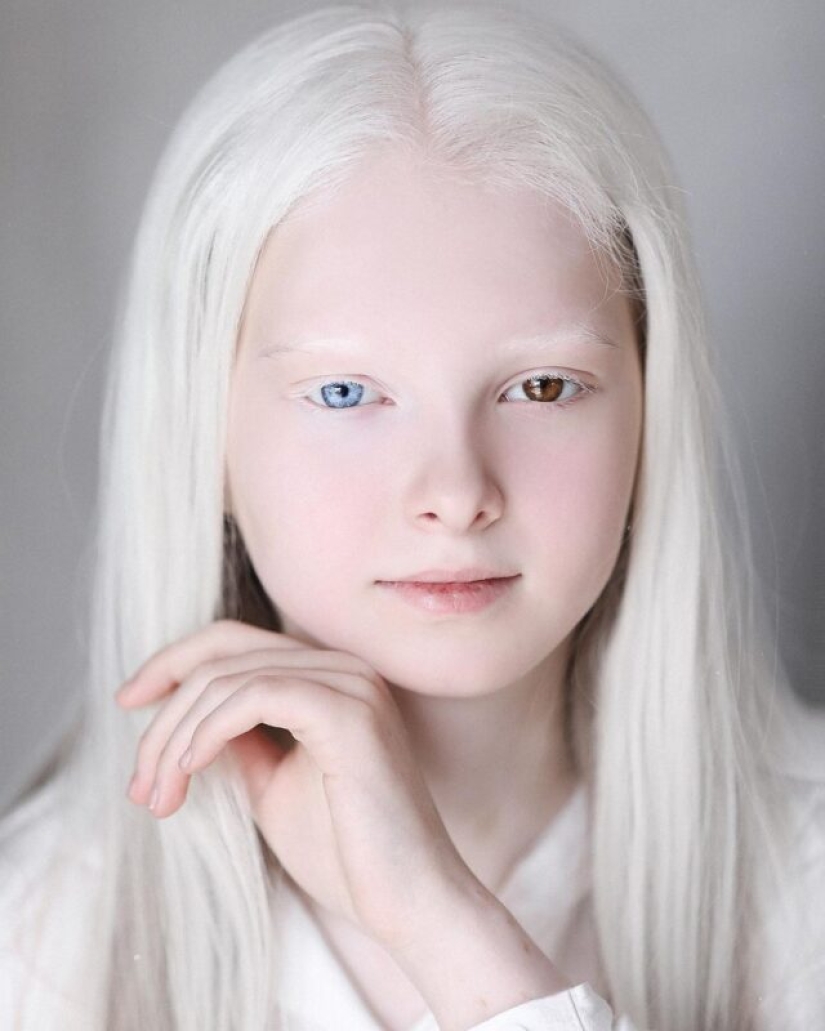 11-year-old Amina Ependieva lives in the town of Kurchaloy in the Chechen Republic. But thanks to her unique appearance, she has already managed to become famous all over the world — multicolored eyes and albinism made her a real find for modeling agencies.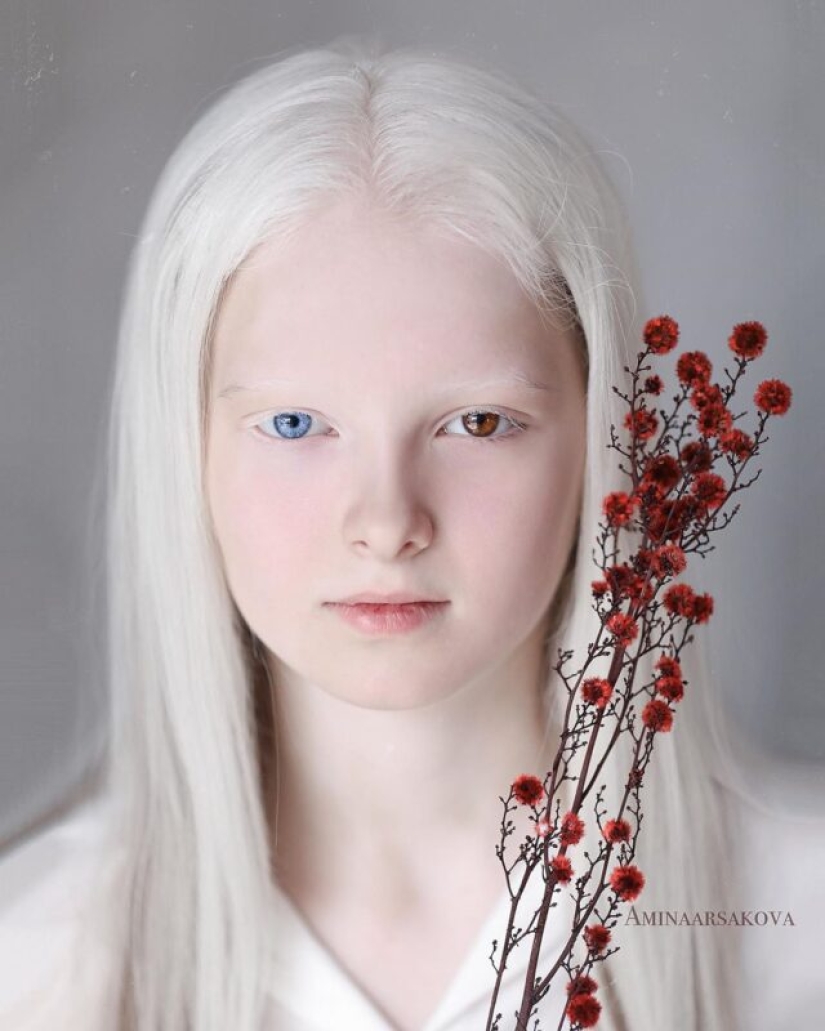 It should be noted that these two features are extremely rare in nature, not to mention that one person at the same time!
Therefore, Amina can be considered truly unique.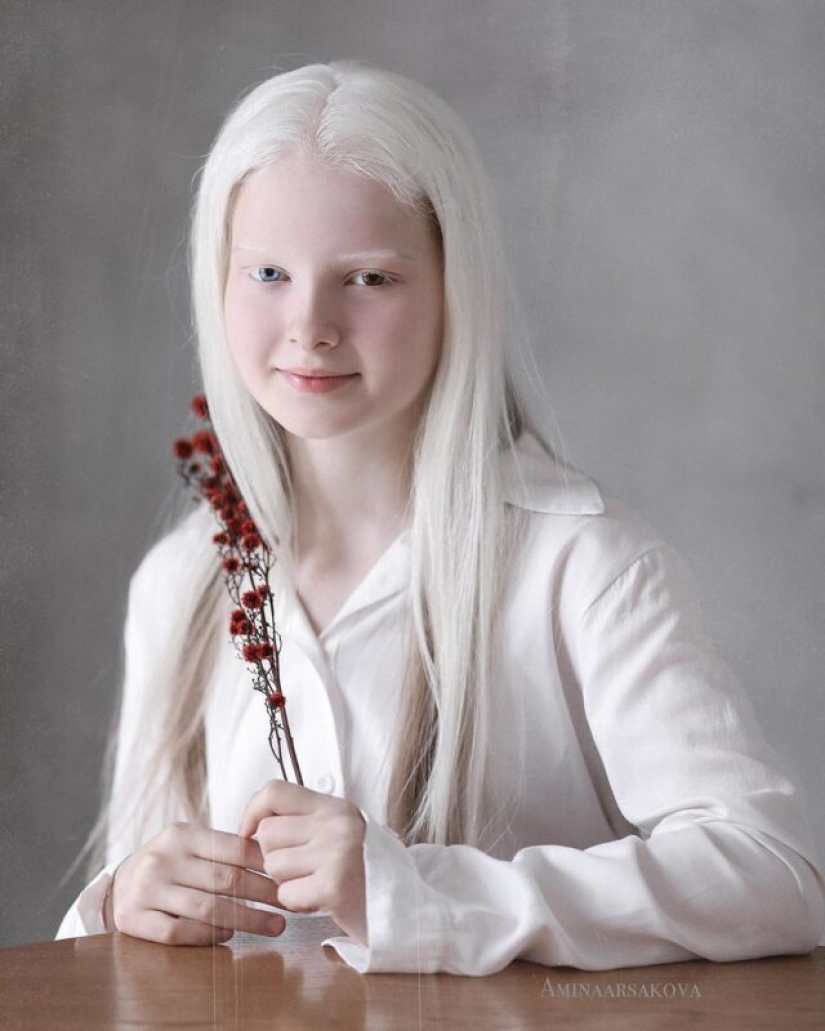 The girl's parents did everything to make her accept her unusual appearance and love herself for who she is. They organized a photo session for their daughter with the famous Chechen photographer Amina Arsakova, who only once again managed to emphasize her beauty.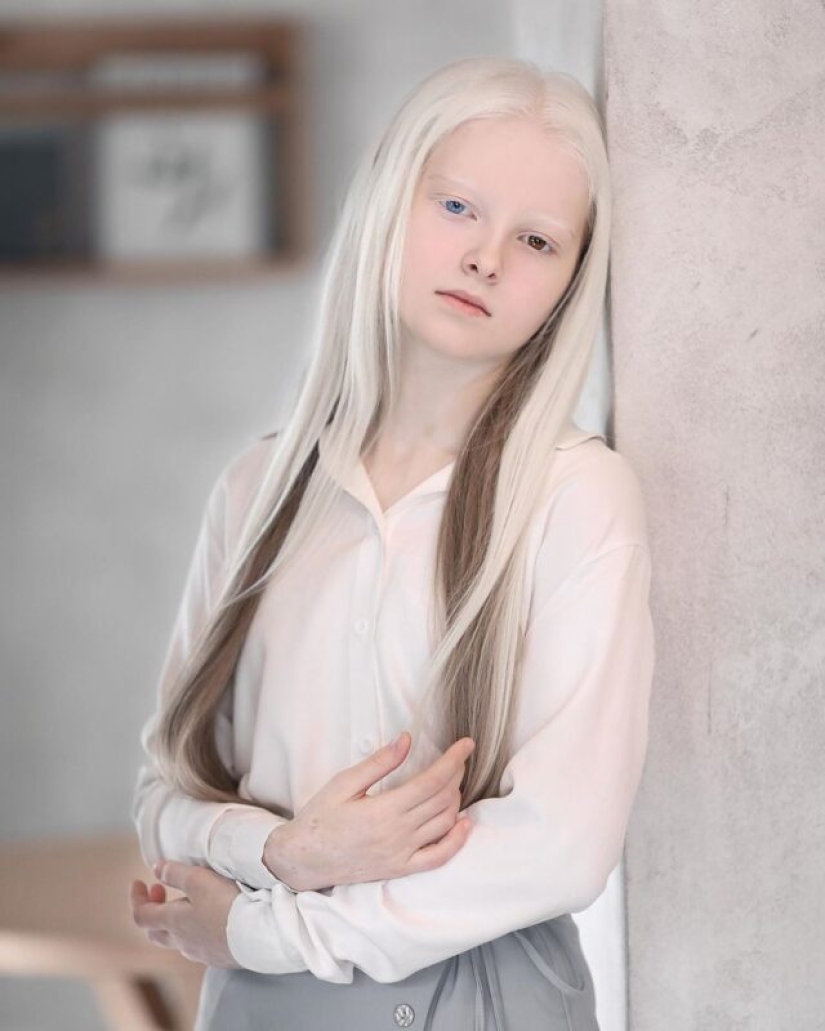 Pictures from the photo shoot appeared on the Internet in January of this year, and in the spring they were noticed by journalists.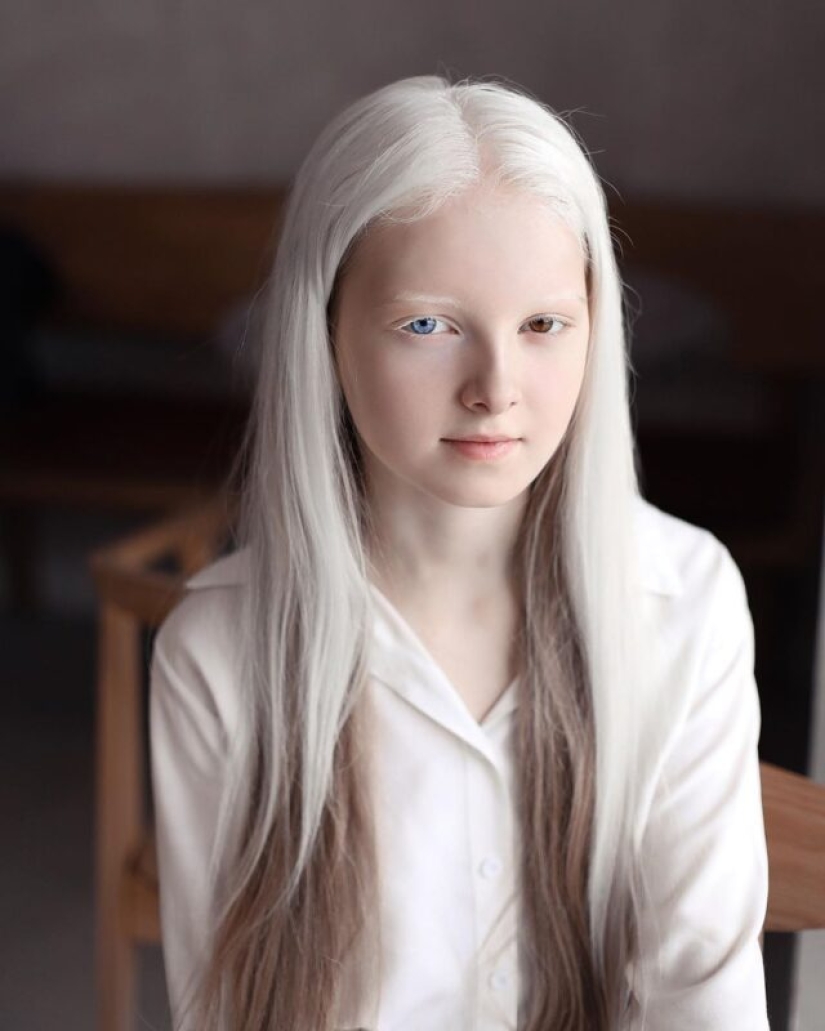 The footage was posted online by photographer Amina Arsakova, since the girl herself does not lead a public life and is not even registered anywhere.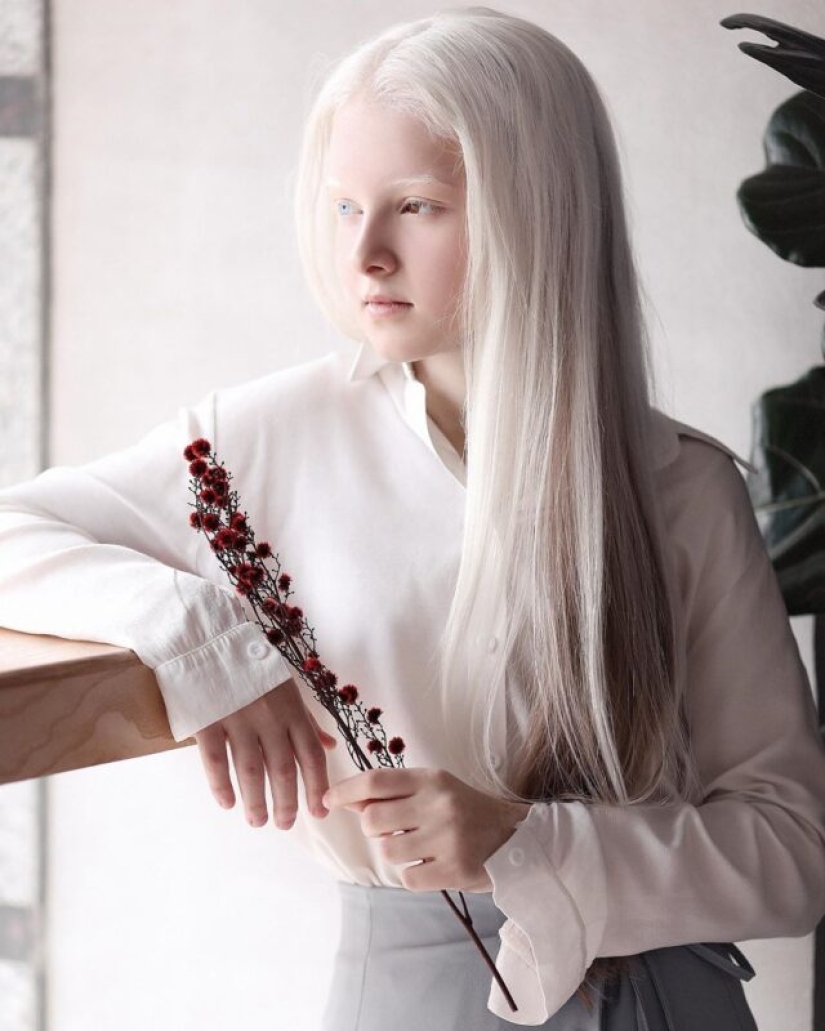 At the same time, familiar schoolgirls claim that in real life she is even more beautiful than in the pictures, and could easily become a model.Netizens share this opinion:
Such comments appeared under the photo.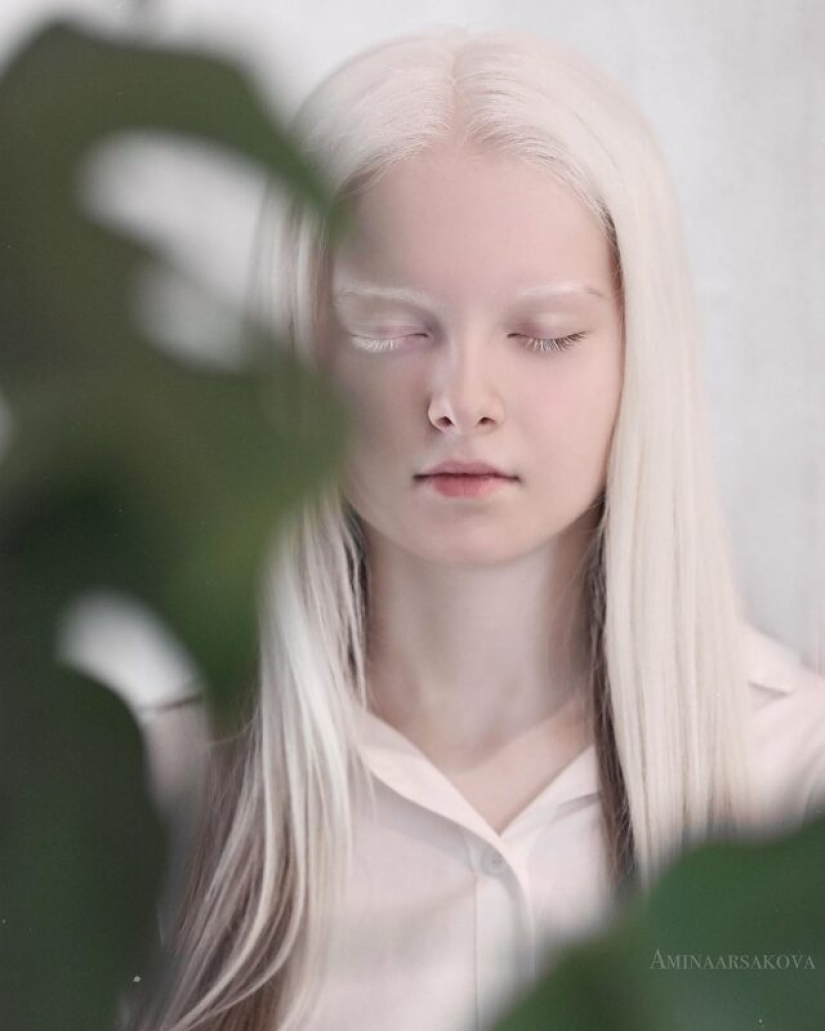 It is unknown what profession the girl will choose in the future. But we are sure that she has every chance to occupy her niche in the modeling business. For example, as the albino sisters from Kazakhstan did. Girls with unusual looks participate in professional photo shoots from the very cradle, and now they are real stars!
Keywords: Albinos | Youth | Girl | Beauty | Unusual people | Chechnya
Post News Article