Regardless of their occupation, the Japanese are always proud of their work. This high feeling even got a special name — hatarakimono. French artist Frank Le Petit, who uses the pseudonym K-Narf, started working on the project "Hatarakimono" in 2016. For a year and two months, the master photographed employees of various institutions. 102 people became the heroes of the project. In the photos, they are dressed in the uniform they work in every day.
Take a look at the artist's unusual photo works and learn the features of his creative method from our material.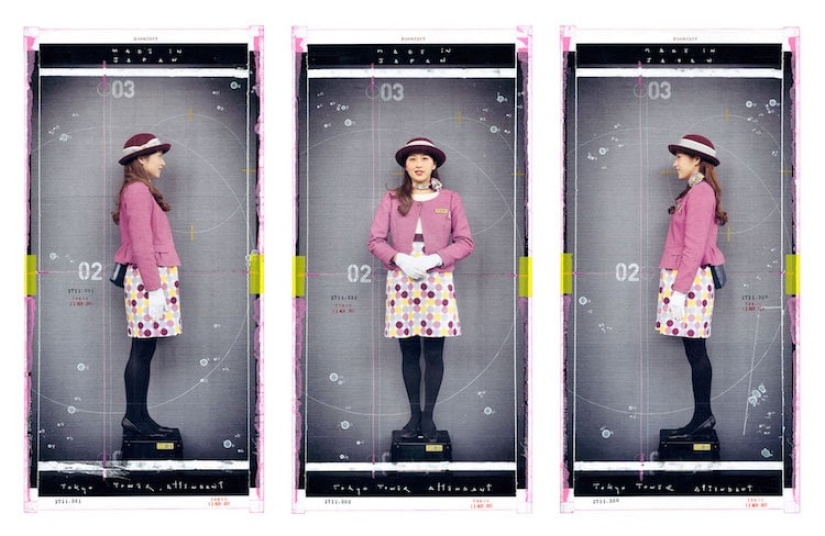 Arriving at the workplace of each hero, K-Narf brought with him a portable photo studio. He asked the person to break away for a few minutes of his daily duties, stand on a small stool and pose for a photo. Each portrait was made in the form of a triptych and processed manually in the technique of "film diagram" — a method that the artist himself invented about ten years ago. The background is created using packaging film and an inkjet printer to pay homage to the manual processing of photographs. From the conductor on the train to the elevator operator, the photo of each employee is framed as if the person is packed in a box, like a toy.
The artist is sure that it is very important to capture these hardworking Japanese before their duties are replaced by modern technologies. K-Narf believes that over time these pictures will become unique historical photographic documents. He plans to keep them in the archive until 2042 and show them at exhibitions in various museums around the world.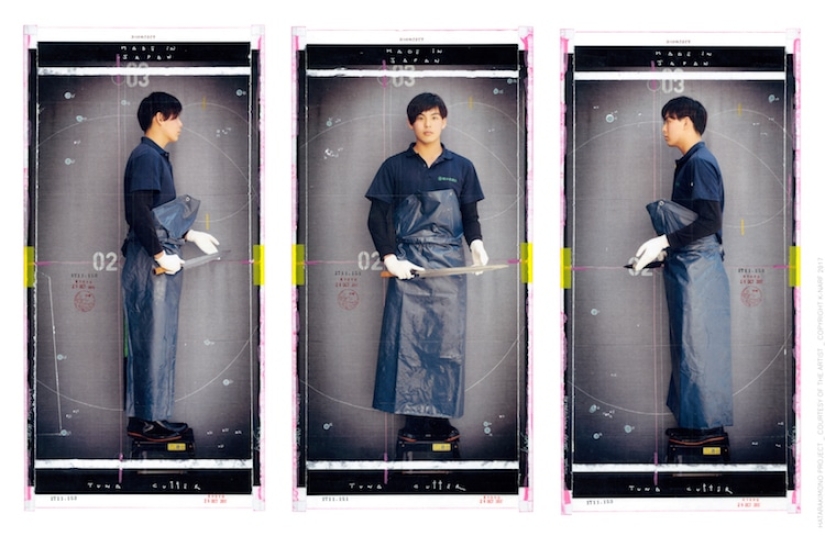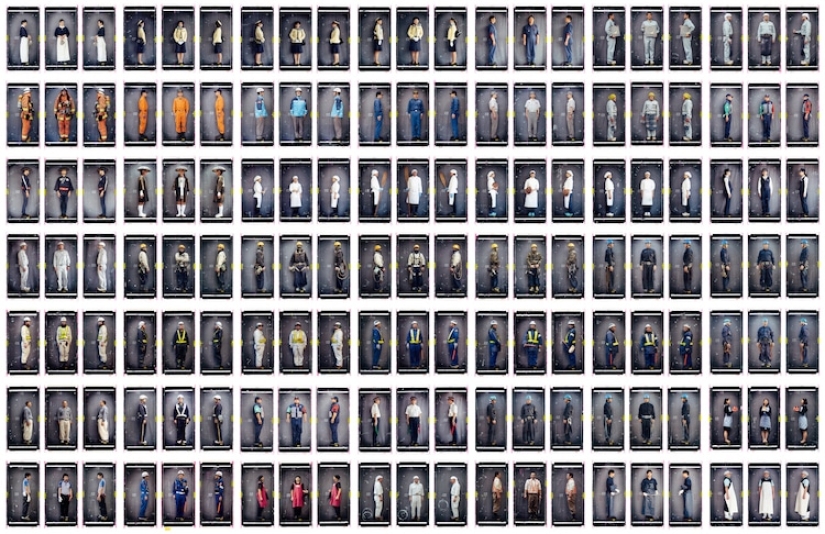 Keywords: Archive | Future | Classes | Plan | Professions | Workers | Creative photography | Labor | Photographer | Artist | Japan