During the quarantine, many people were looking for something to do at home. Social networks have become an excellent source of ideas and new trends. For example, last year everyone was fond of recreating dances from Tik-Tok, and this year retro training has gained popularity. Hula hoop, roller skates, jumping rope and aerobics are back in fashion.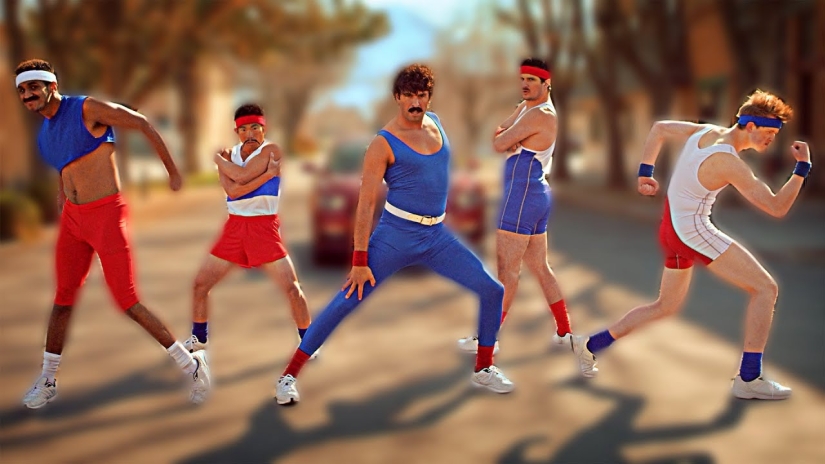 Videos in the sports style of the 80s gain hundreds of millions of views in social networks, and users fall into nostalgia, remembering exercises from childhood. Despite the age, these types of physical activity are still effective for achieving a slim figure and losing weight. Find out what health benefits physical education brings in the 80s, from our material.
Retro exercises are becoming more and more popular today. Many European sports studios organize training sessions in the style of the 80s. Clients are happy to attend aerobics classes, rollerblading, jumping rope and spinning hula hoops. These types of physical activity remarkably strengthen the body and promote weight loss.
Here are the advantages of the most famous retro exercises.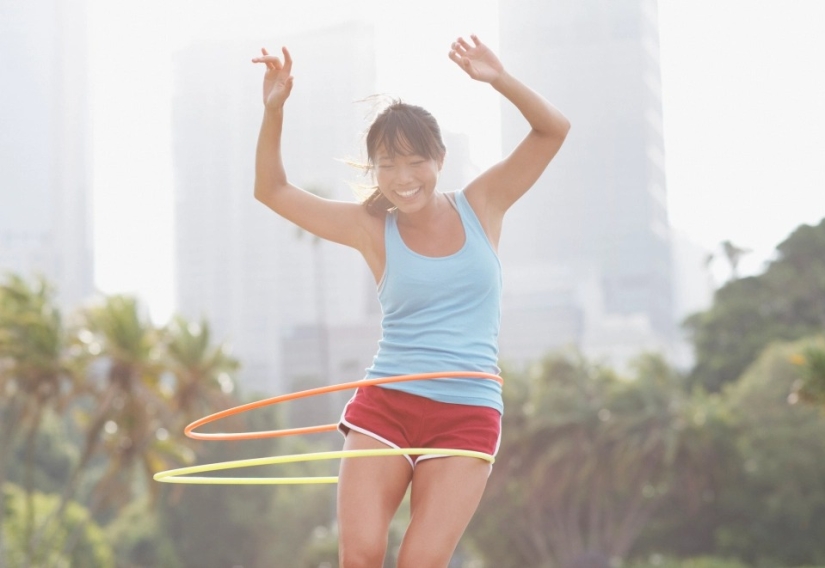 The gymnastic hoop is a favorite sports simulator for millions of women around the world. And for good reason: exercises with it perfectly strengthen the muscles of the press. Hula Hoop is again at the peak of popularity, because training with him is fun and useful. For beginners, instructors advise choosing options with weighting, since it is easier to hold them at the waist. Normal hoops move faster, but they are more difficult to control. The hula hoop needs to be turned in two directions to avoid injuries.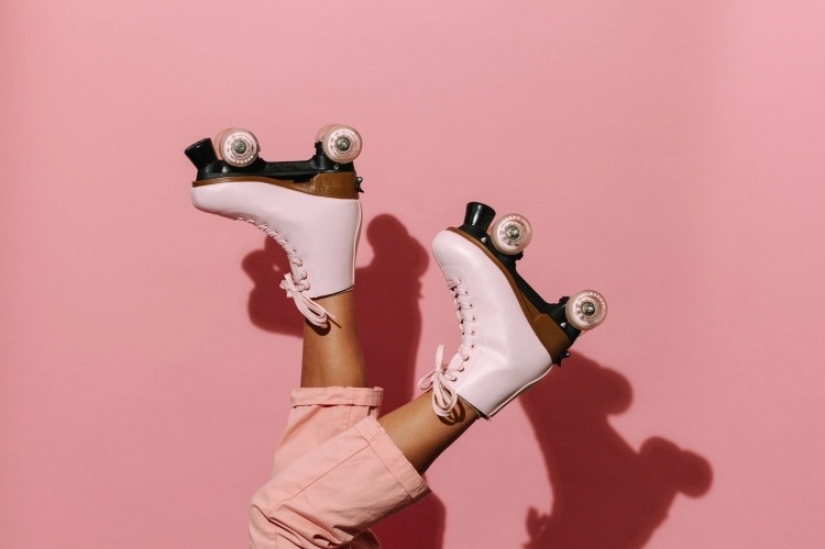 In the 80s, commercials were a cult accessory. Now the fashion for them is returning, and in parks you can see more and more people riding on the tracks. Coaches approve of such walks, since all the muscles of the body are involved in roller skating. Roller skating strengthens the torso, the upper part of the legs and improves balance.
When roller skating is not complete without falls, so it is important to learn how to fall correctly. When falling, you need to try to land on your ass — it will work as an airbag. In addition, you should choose smooth tracks for roller skating, especially during the first training sessions. Before you get on the rollers in the park, learn to keep your balance at home, balancing on wheels.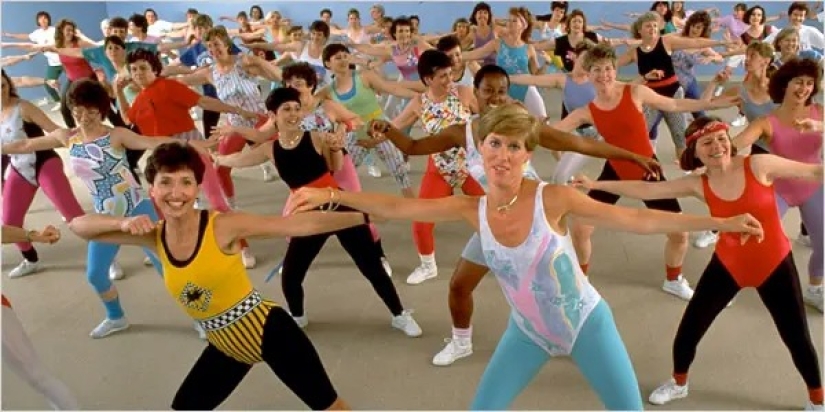 It is not necessary to dress up in bright leggings and a combo for aerobics, as it was in the good old days. Any sportswear that you feel comfortable in will do. Performing exercises to music is fun, so such trainings are very successful. They not only strengthen the muscles, but also have a positive effect on the work of the heart and brain, as well as improve mood.
Aerobics helps strengthen muscles and develops endurance. It is a great alternative to cardio training. In addition, during classes, the joy hormone serotonin is released, which reduces the level of stress and anxiety.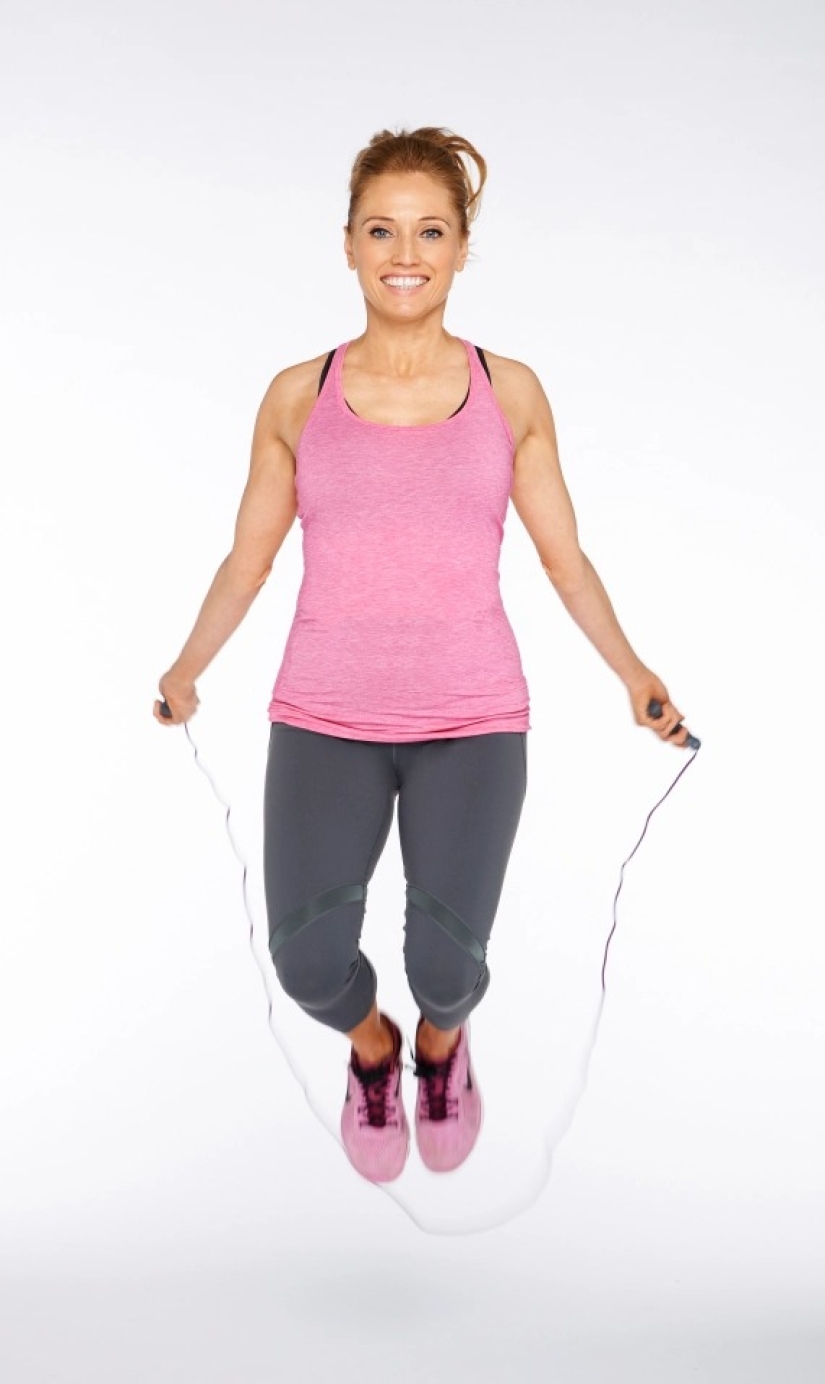 Jumping rope is associated with a carefree childhood, but they are also great for adults as an intensive cardio workout. During jumps, all the muscles of the body are involved, which helps to improve the work of the heart and increase endurance. In addition, such exercises strengthen the bones and improve coordination of movements. You do not need to jump up, touching your buttocks with your feet, as they did at school. It is enough for the rope to pass under the feet.
Skipping rope is useful not only for physical, but also for mental health. It perfectly develops concentration. Instructors recommend starting with ten minutes a day, gradually increasing the duration of the exercise over several weeks. It is better to jump on a sports mattress first, so as not to be injured when falling. When choosing a rope, give preference to options with light, short and strong handles.
Interesting and useful types of physical activity never go out of fashion. Sports exercises in the style of the 80s will delight the soul with warm memories and strengthen the body no worse than modern training complexes.
The quarantine has deprived many of the opportunity to visit gyms. But you can get in shape quickly and easily without a fitness club. 
Keywords: Sports | Jumping | Fashion | World | Retro | Classes | Videos | 80s | Nostalgia | Exercises | Trend | Benefits | Physical education | Instagram | Training | Recreation | Popularity | Social networks | Healthy lifestyle | Users | Tiktok | Aerobics | Jump rope