This story began in April 2014. Firefighter Bill Lindler from South Carolina once accidentally noticed that one of the neighbors' rooms was on fire. Having reached the building, Bill immediately burst into the inferno. In the corner of the room, he noticed an almost motionless puppy named Jack. Judging by the burns, the baby stayed in the room for about ten minutes and barely managed to get out from under the wreckage of the burned-out and collapsed ceiling. The firefighter immediately gave first aid to the puppy, and then took him to the vet. Doctors said that baby Jack's body is 75% covered with 2nd and 3rd degree burns. Most animals do not survive in such cases.
Soon Bill found out that his neighbors refused the puppy, as they could not afford to pay for treatment at a veterinary clinic. The firefighter could not leave the wounded Jack to his fate and took him to his home. After several months of intensive treatment, baby Jack became so strong that Bill began to take him to work at the fire station.
And in December, the grown-up Jack became the official mascot of the Hanahan City fire station. Together with his best friend and colleague, the dog goes to school lessons, where they talk about fire safety.
Source: buzzfeed.com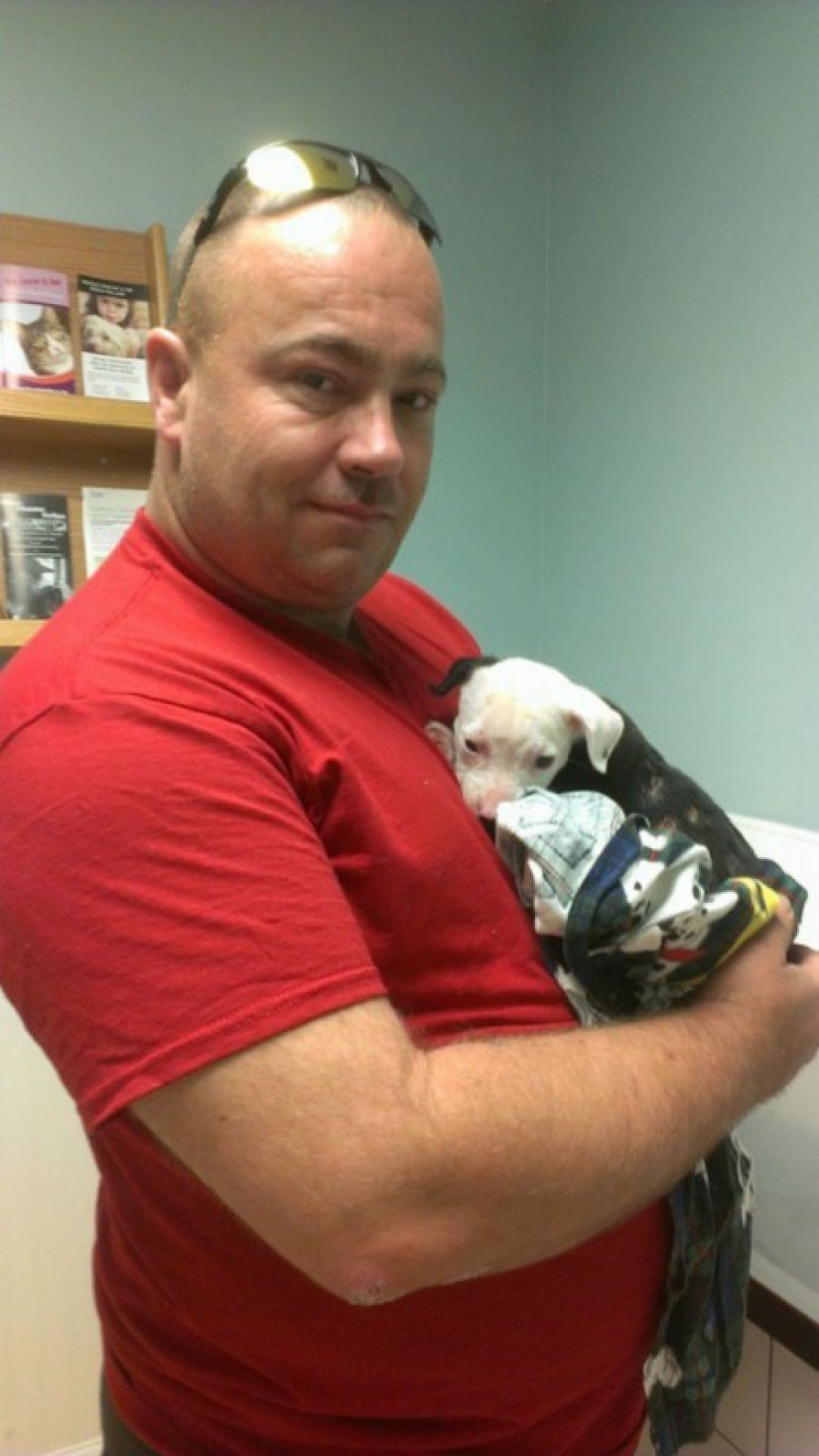 Bill Lindler and his rescued pit bull puppy Jack.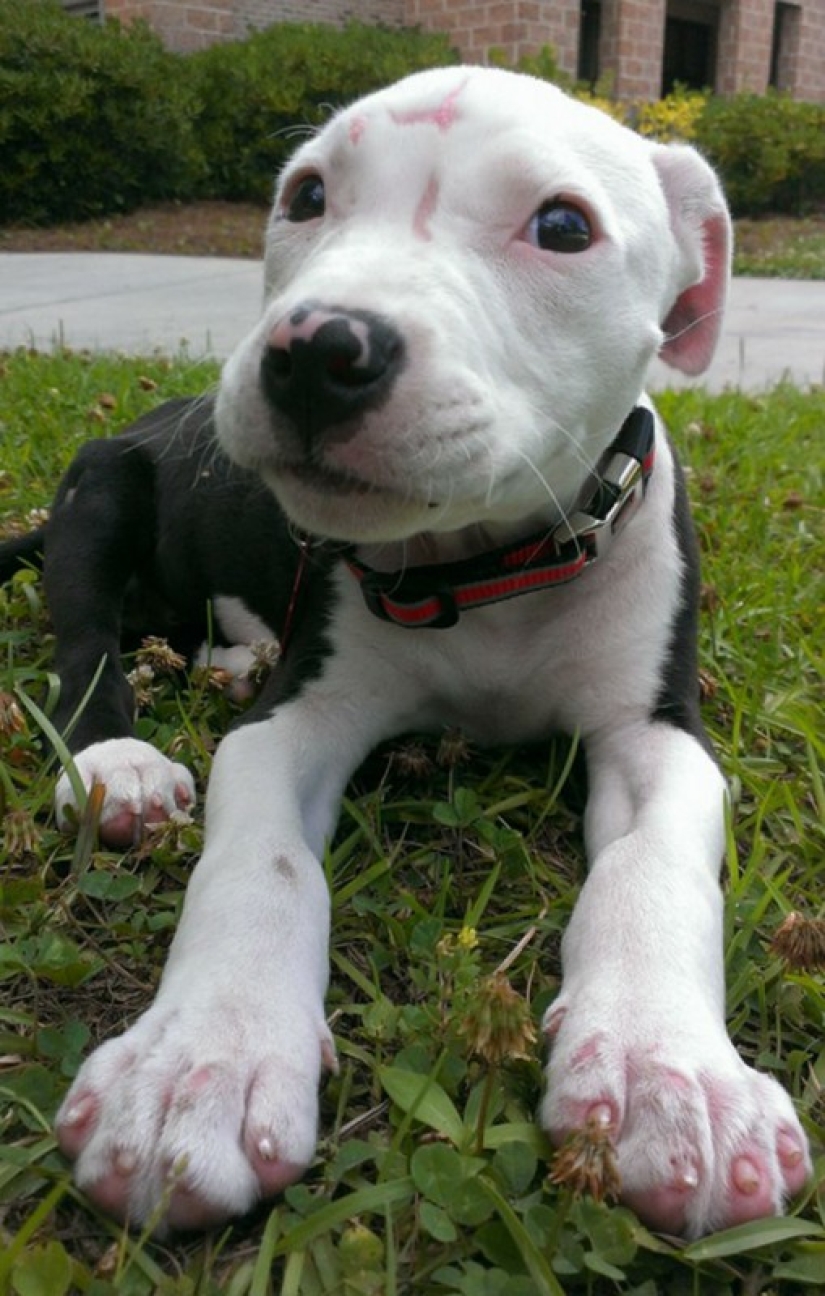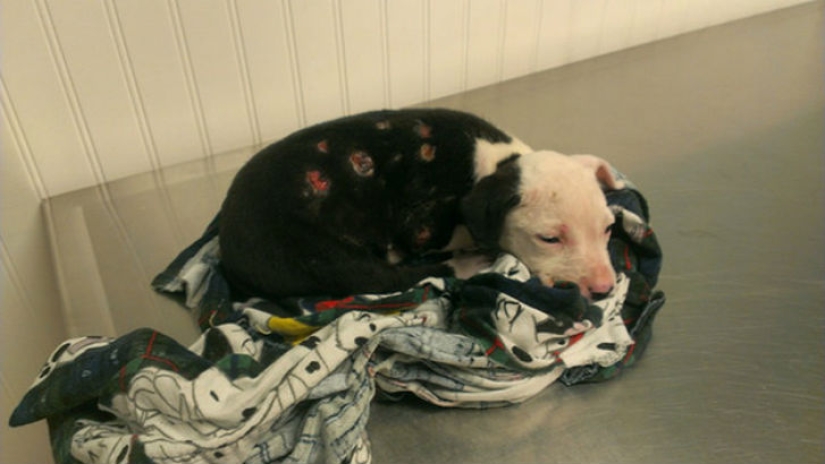 75% of the puppy's body was covered with burns.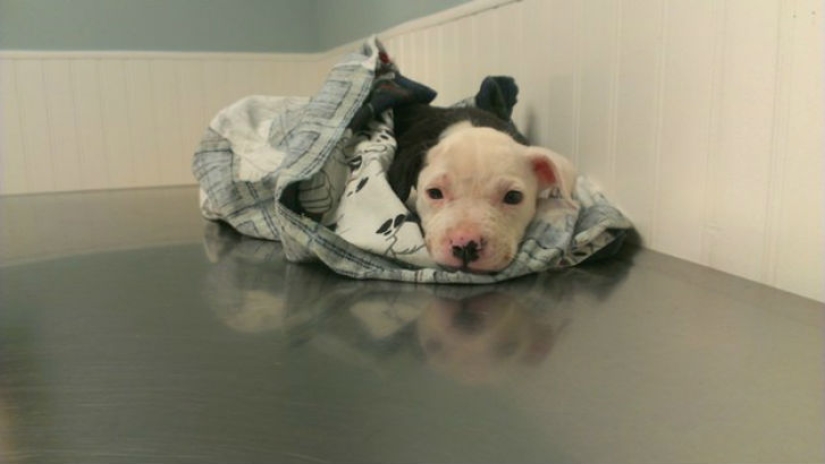 Only a few animals, and even humans, survive with such a number of 2nd and 3rd degree burns.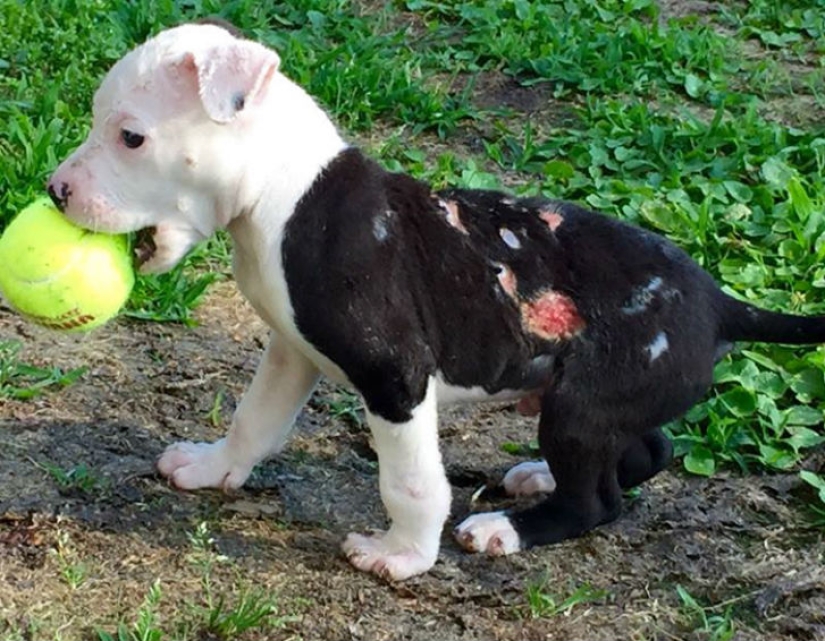 However, Jack turned out to be a strong fellow. Surely not the least role was played by the fact that while the recovery process was going on, the puppy knew that he was loved and expected.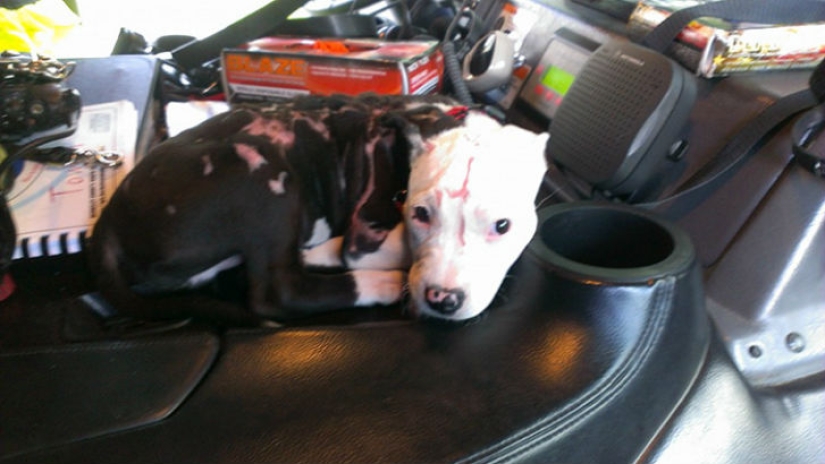 The owners of the puppy could not pay for his treatment and abandoned the dog.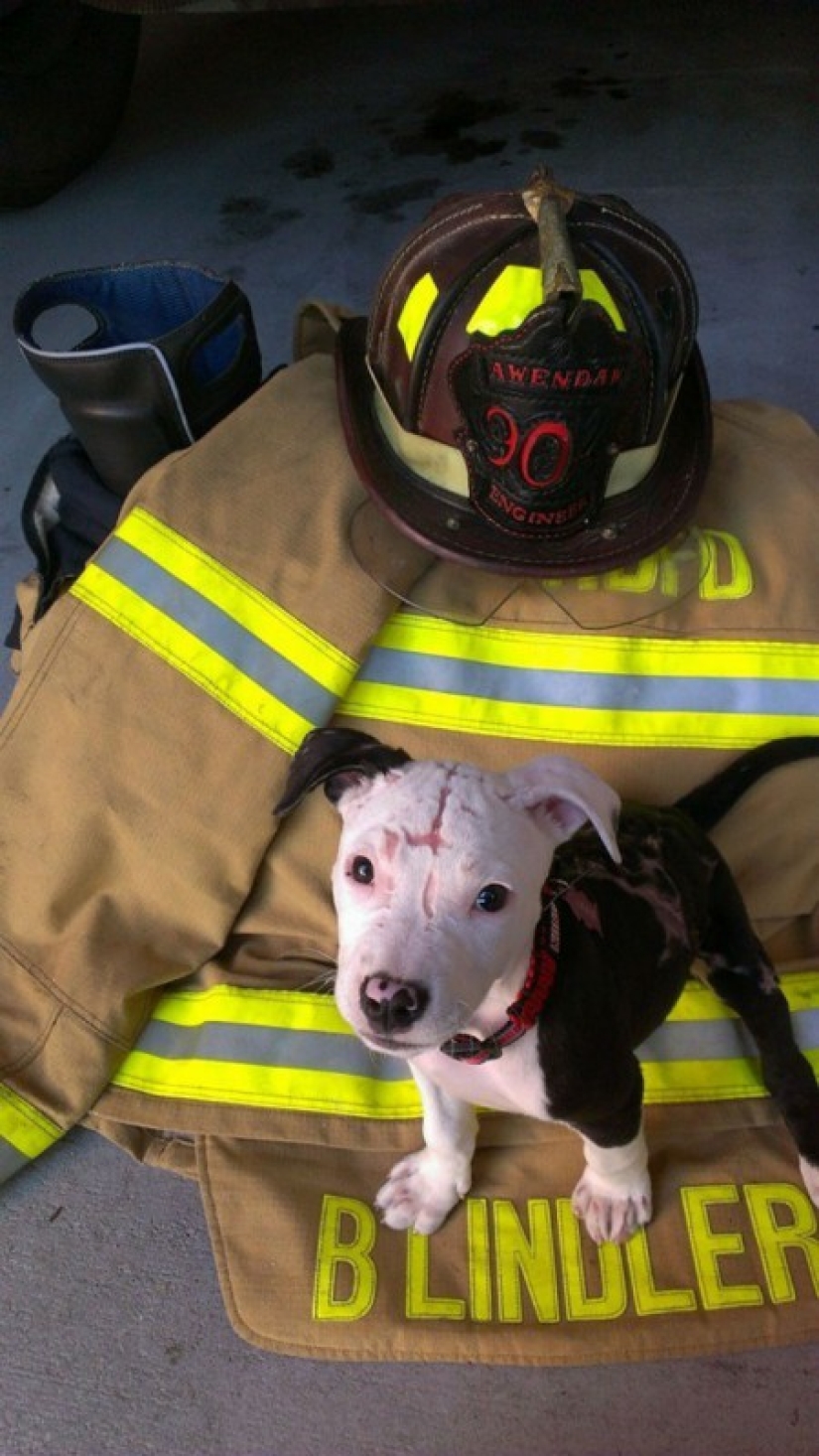 But the firefighter who saved Jack immediately took him to himself.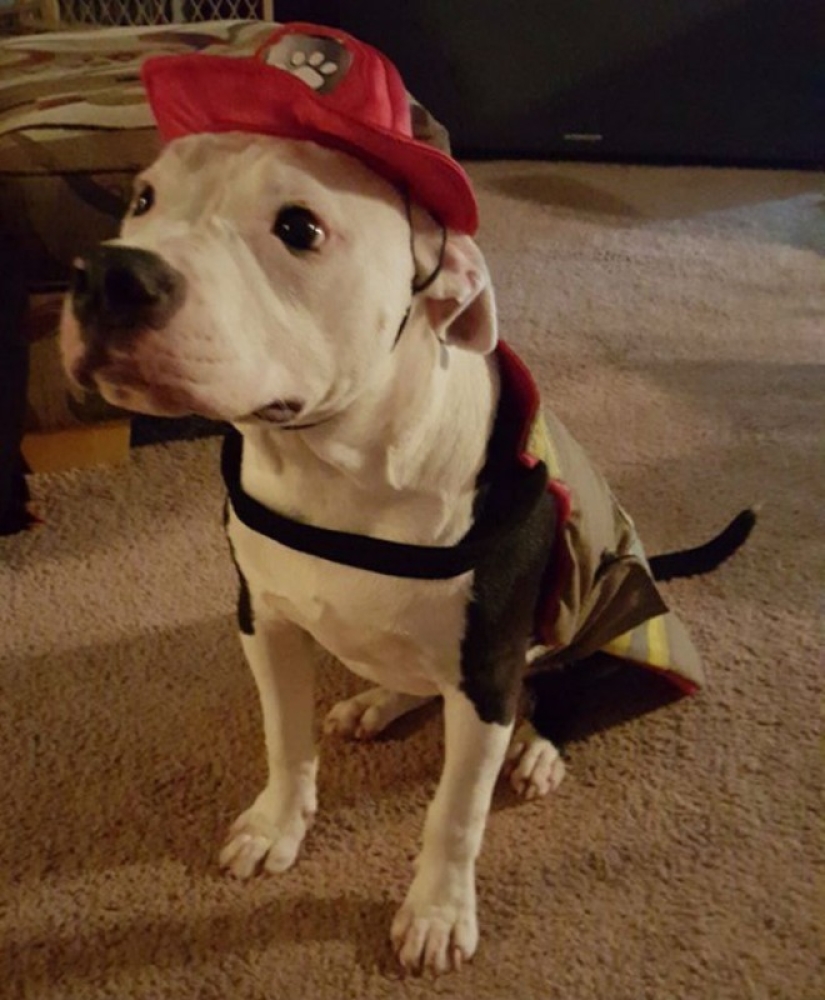 Bill's family was happy to welcome a new friend.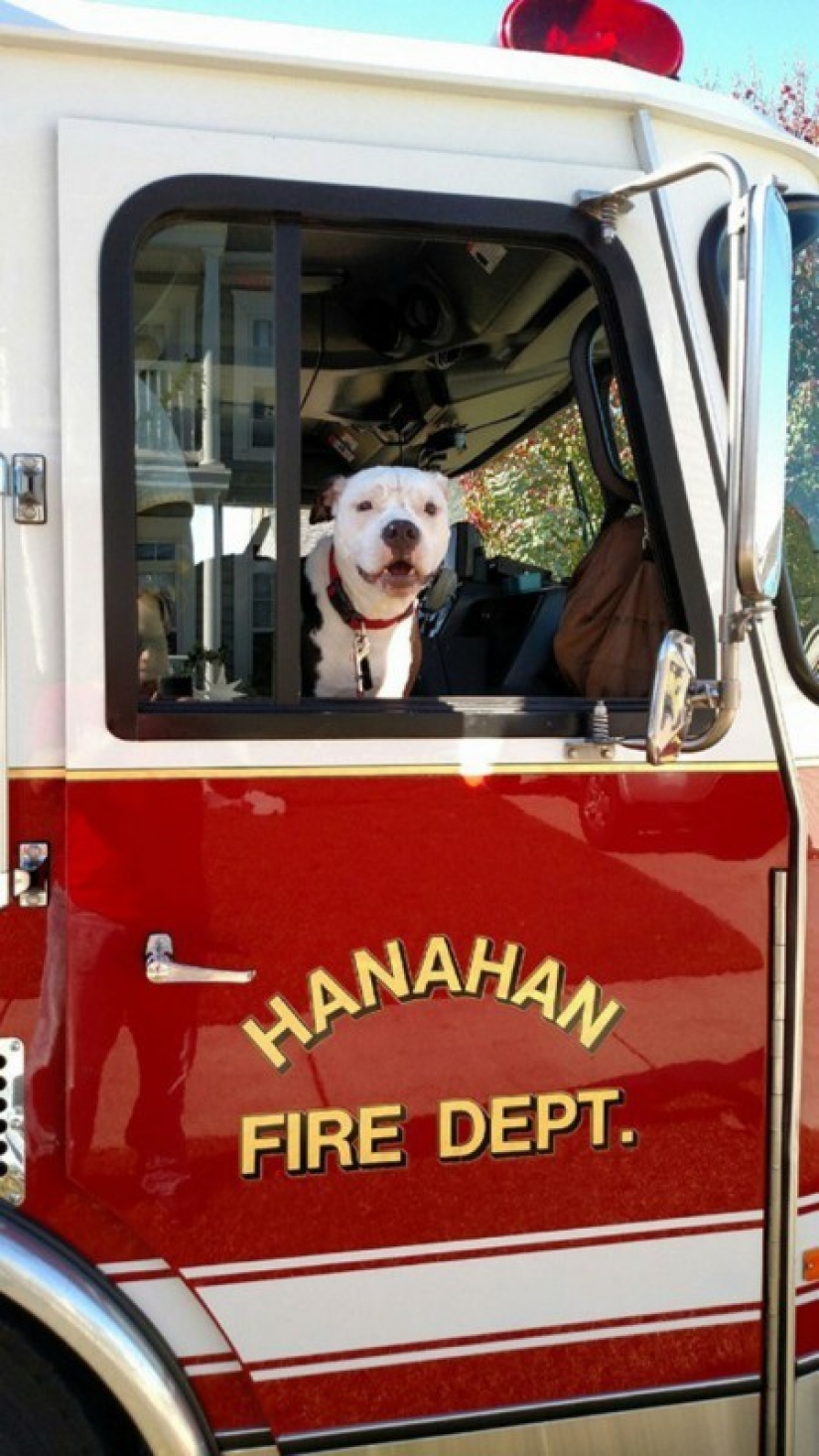 Jack became the official mascot of the fire station where Bill works.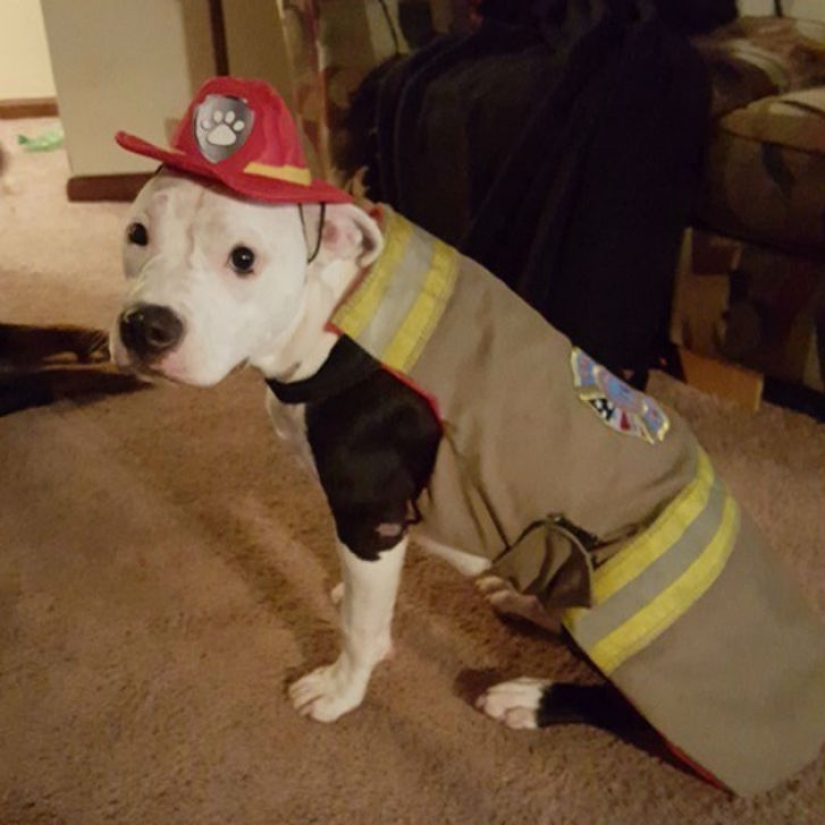 At the moment, the grown-up Jack is undergoing special training and will soon become a service dog, which determines the fact of arson at the scene of the fire.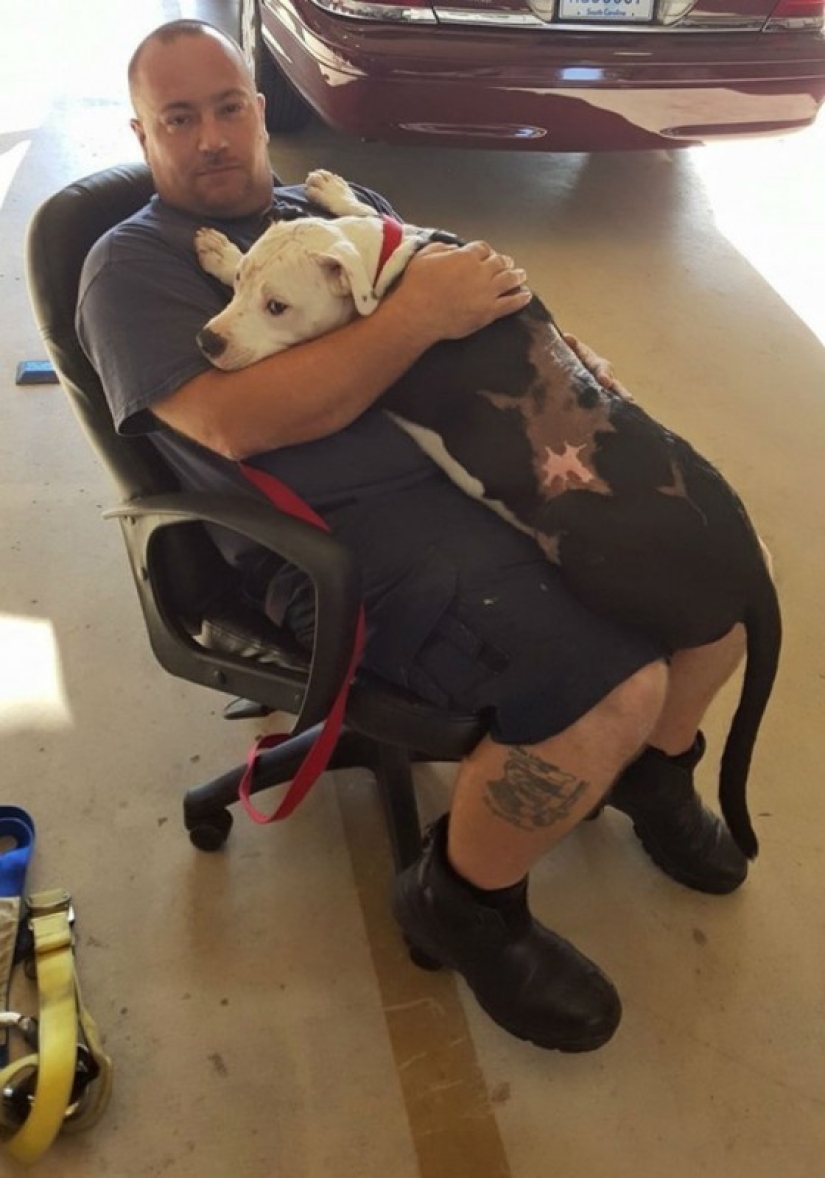 Bill believes that fate brought them together with Pit bull Jack.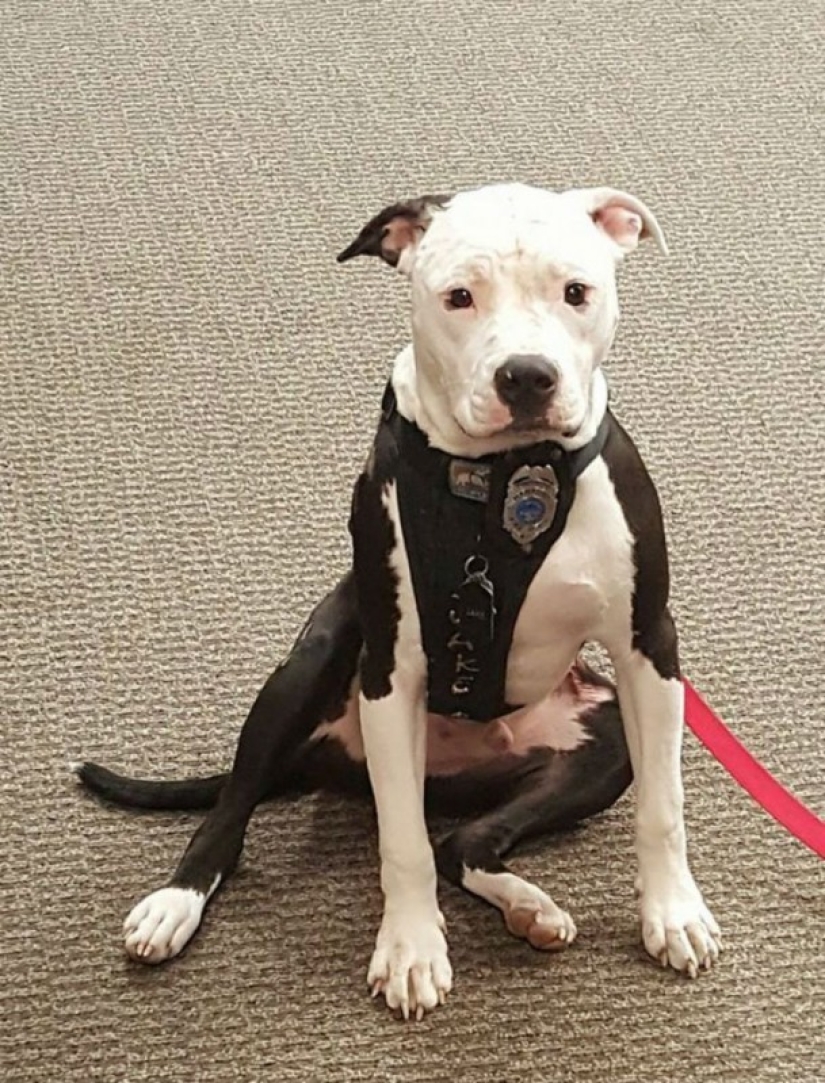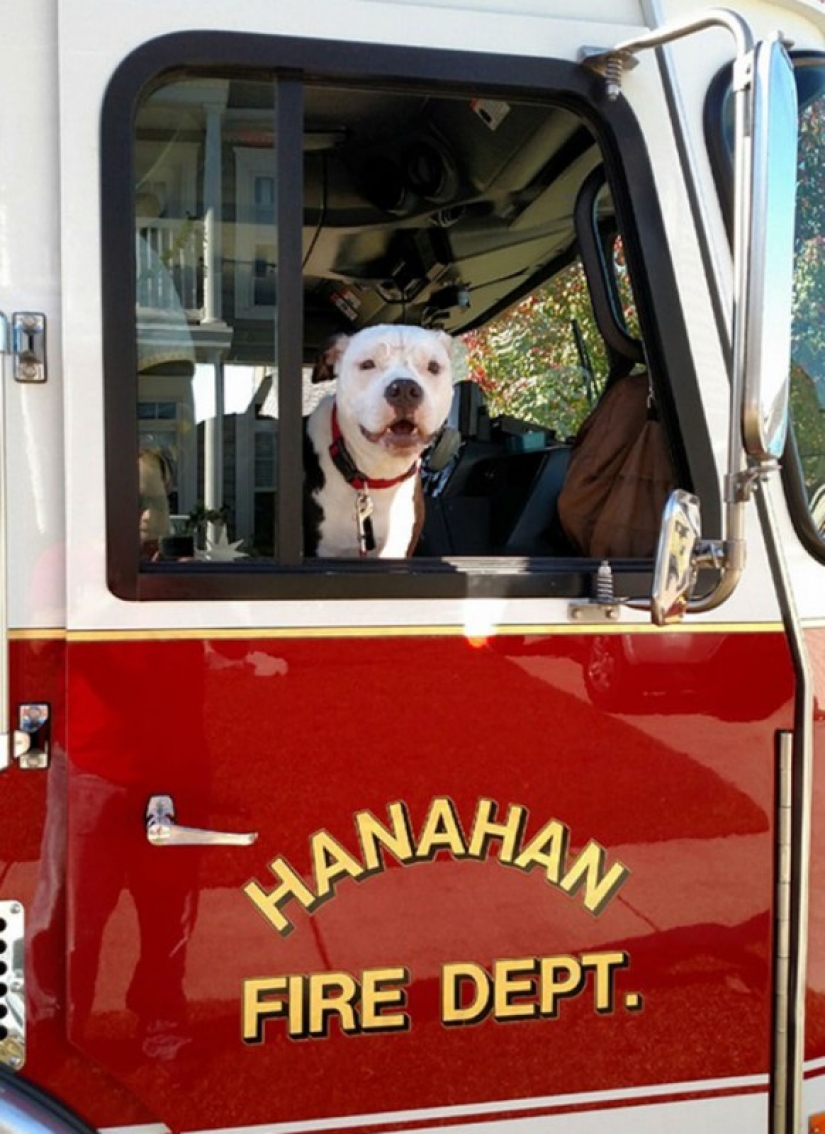 Keywords: Burns | Fire | Firefighters | Dogs | Rescue | Usa | Puppy