An amazing story from the animal world happened in Warwickshire, United Kingdom. It all started rather sadly — the staff of the Nuneaton Wildlife Sanctuary and A wounded fox was found in Warwickshire. After a long rehabilitation in the animal center, it became clear that she would not be able to return to the wild habitat, as she was too used to people. Geoff Grewcock took the fox from the vet clinic. No one expected a further turn of events: in a new place, a wild animal began to behave like an ordinary dog.
Roxy, as the animal was named, made friends with the rest of the Grewcocks' pets and willingly plays with them. The fox prefers dog food to raw meat, sleeps in a basket and walks on a leash. From the wild animal she had only the appearance.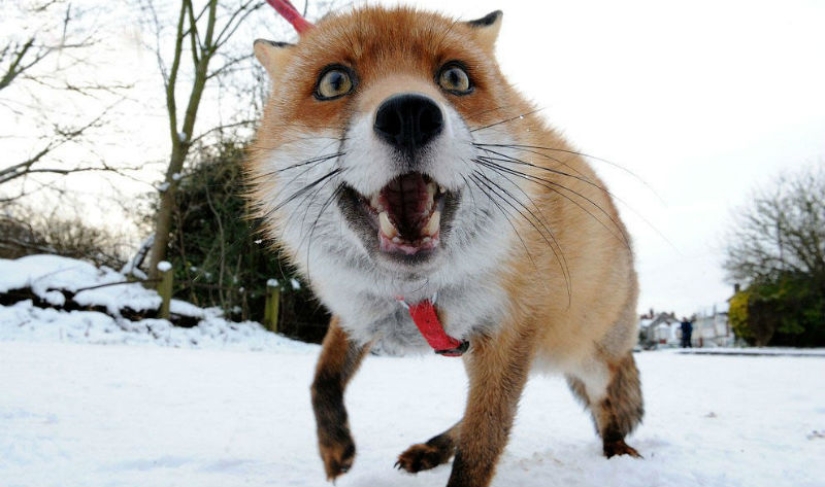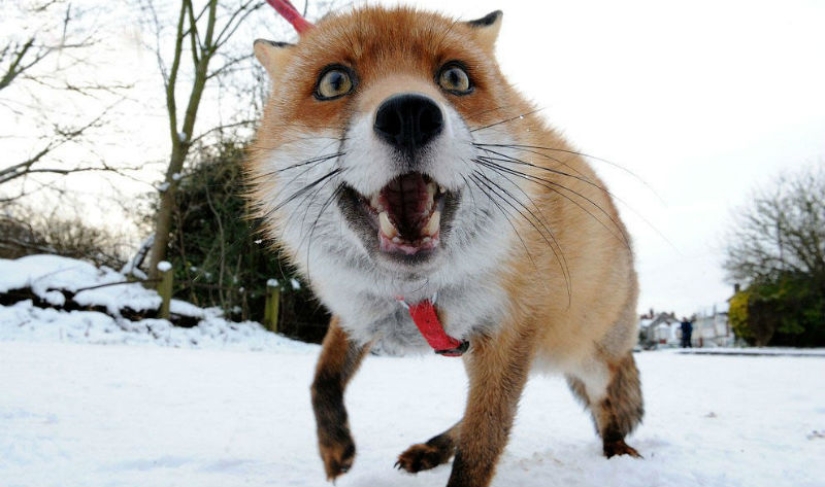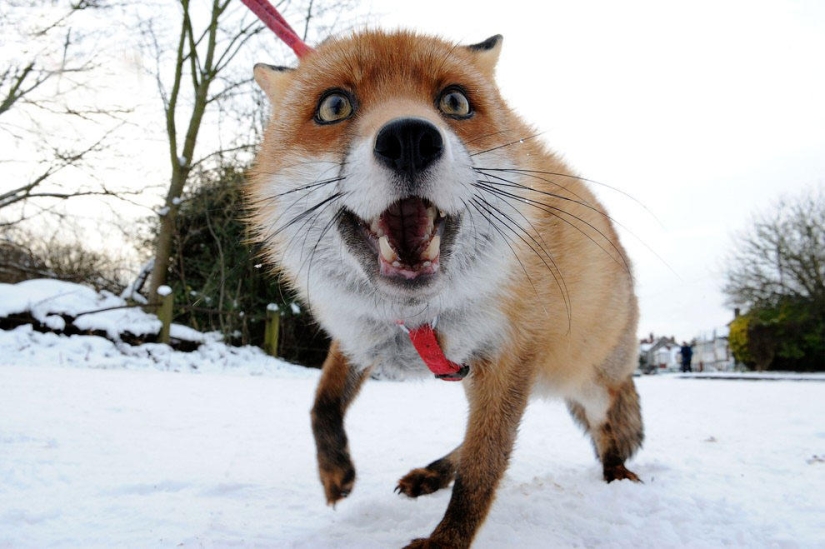 Roxy is on a walk with her four-legged neighbor. (DAN JAMES/CATERS NEWS)"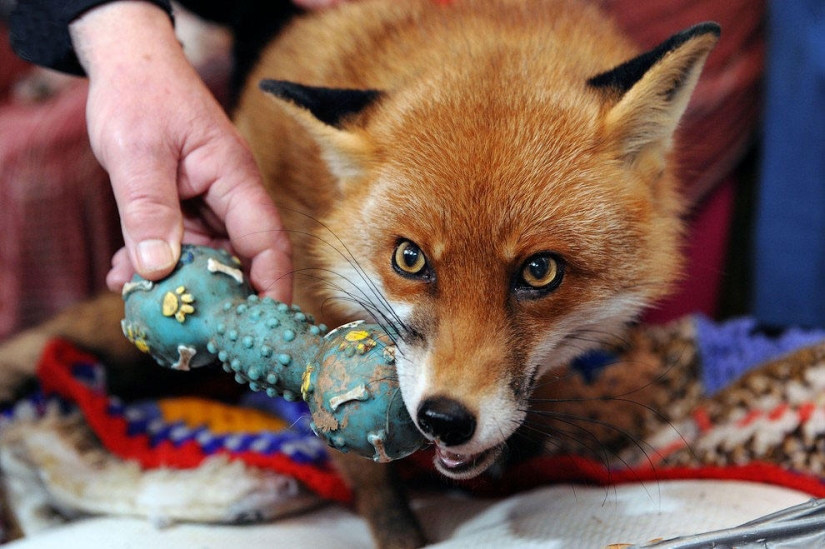 19-year-old Rosie walks animals. (DAN JAMES/CATERS NEWS)"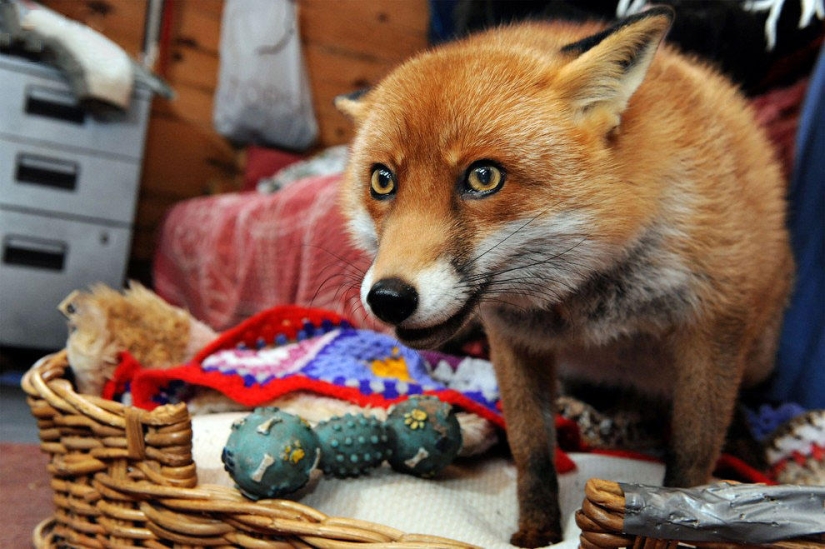 Rosie and her pets. (DAN JAMES/CATERS NEWS)"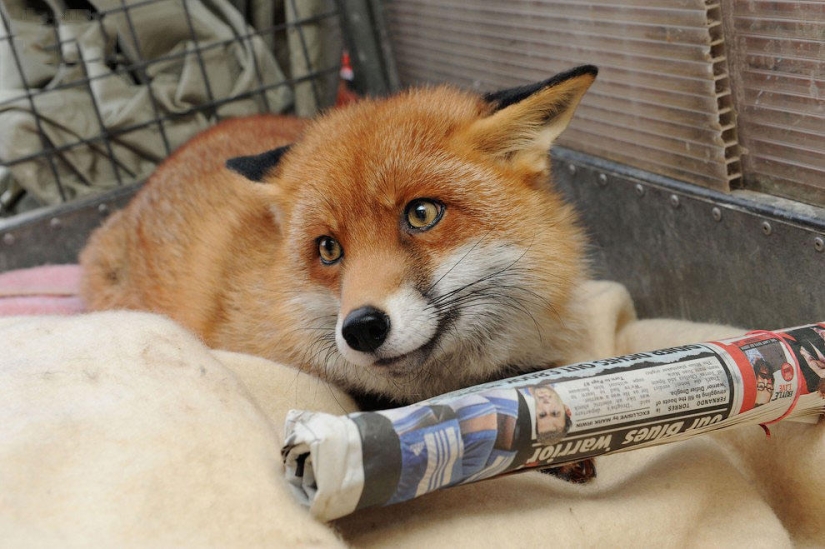 A fox on the master's chair. (DAN JAMES/CATERS NEWS)"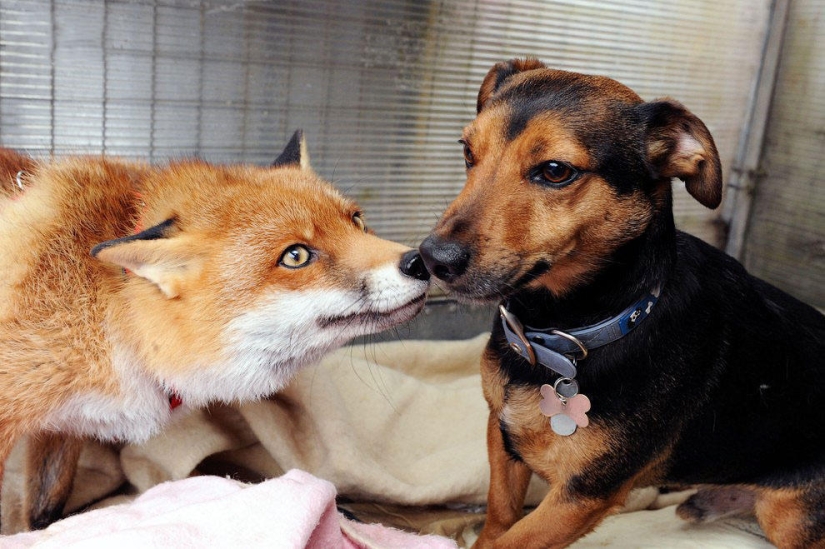 Roxy carefully takes the toy from human hands. (DAN JAMES/CATERS NEWS)"
Keywords: Britain | Pets | Foxes | Predators
Post News Article