39-year-old Briton Rebekah Markham managed to make her wedding remembered for a long time. The mother of three married her lover, 42-year-old Kevin Smith, in the presence of friends and family at Sutton Coldfield Church in the West Midlands.
The happy bride was an hour late for the ceremony itself. But her appearance was worth waiting for — Rebekah got out of a pink Hummer limousine in a huge white dress, in which she hardly moved (I even had to help her walk down the aisle), because the dress itself weighed 63 kilograms, and it took 20 minutes just to put it on. The dress was invented and sewn by designers from the city of Woodford Green, and, according to the bride, they did a great job, so she can finally relax.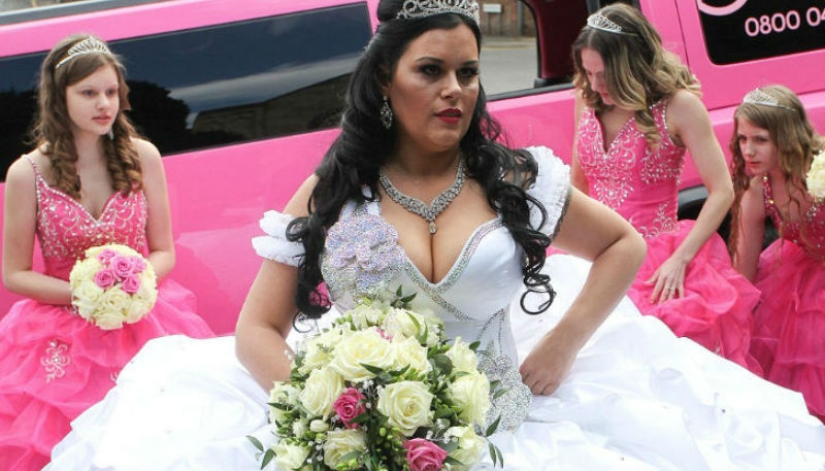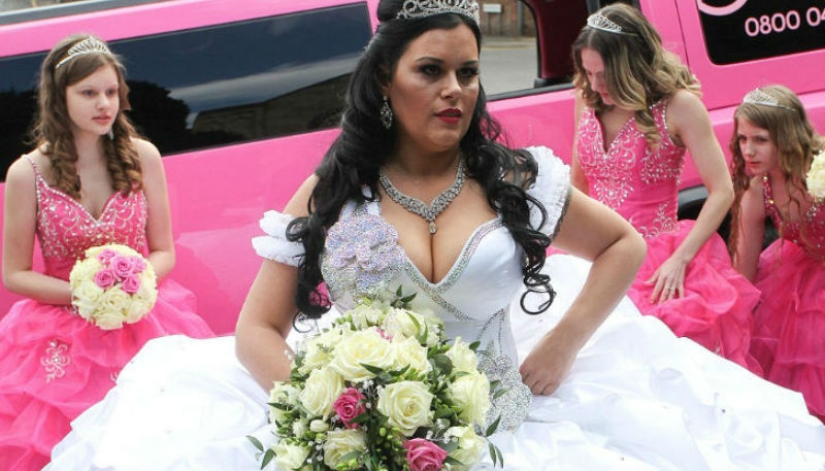 The wedding dress weighed 63 kilograms, the skirt was held by eight aluminum rings, and the corset was decorated with huge flowers made of rhinestones. The image of a real princess was completed by a set that could be seen from afar — a tiara, earrings and a necklace shone brightly.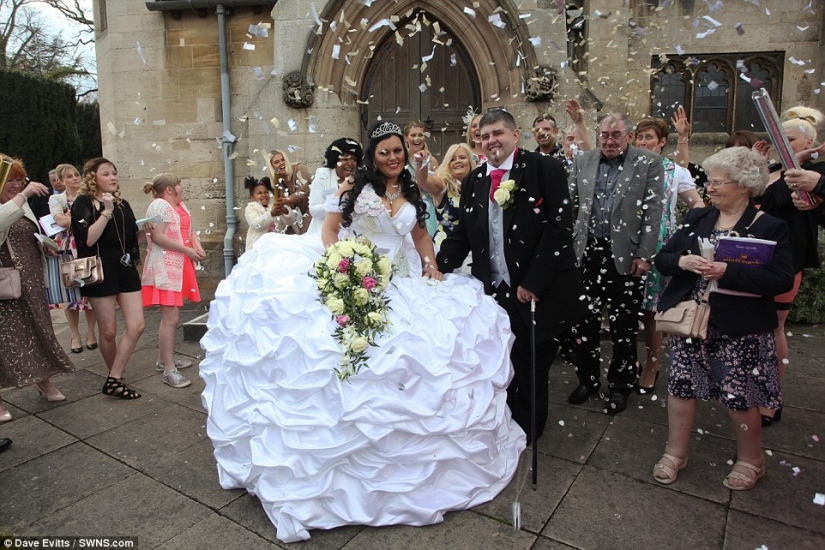 The bridesmaids were also lucky — the bride came up with a modest copy of her dress for them, only bright pink.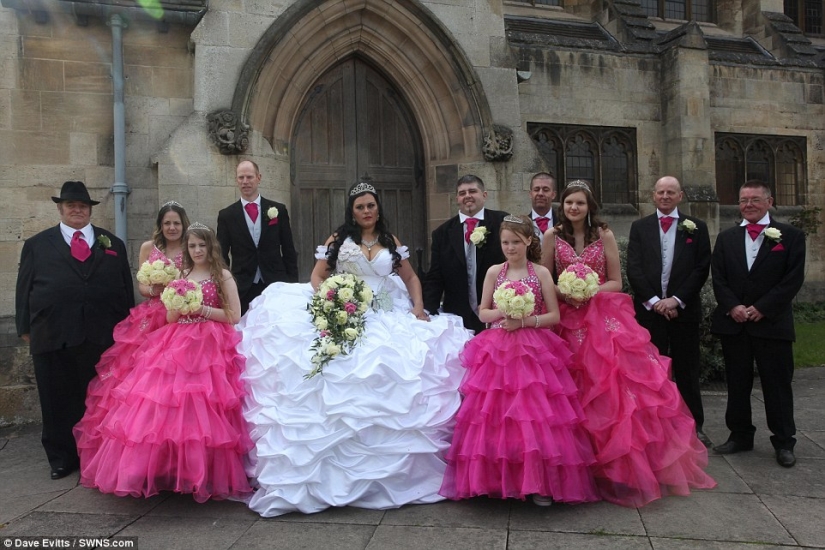 A shared photo with guests and relatives in the church.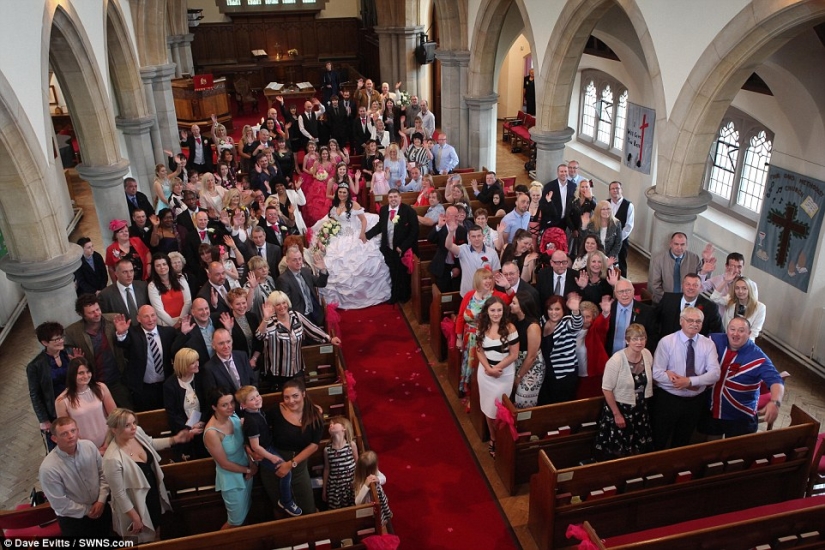 After the wedding ceremony, everyone, as usual, went to celebrate in a restaurant. Guess how the banquet hall was decorated? That's right, in bright pink and silver tones
Keywords: Wealth | Uk | Groom | Bride | Dress | Size | Luxury | Wedding | Funny