As prettier football, when it is taken designers clothes! Football match will be held fervently, if players dress up in something fun.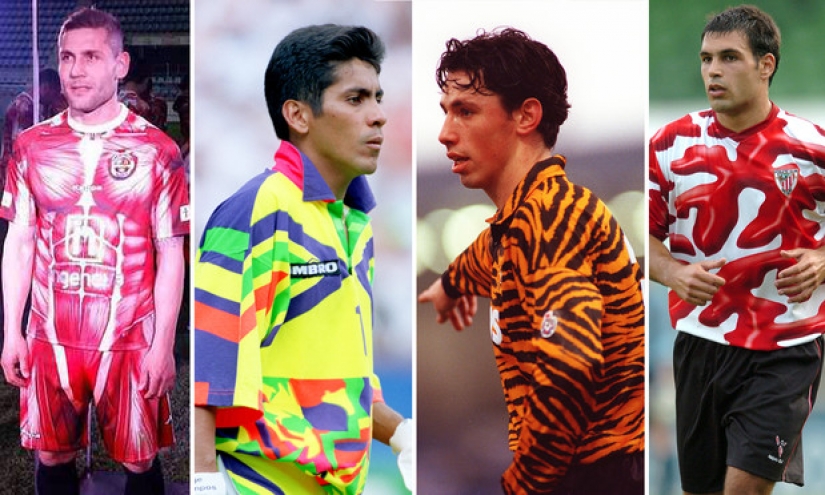 Games this command can only watch the fans with strong nerves. Before you — outfit of the Spanish team in the fourth division "Deportivo Palencia" in 2016.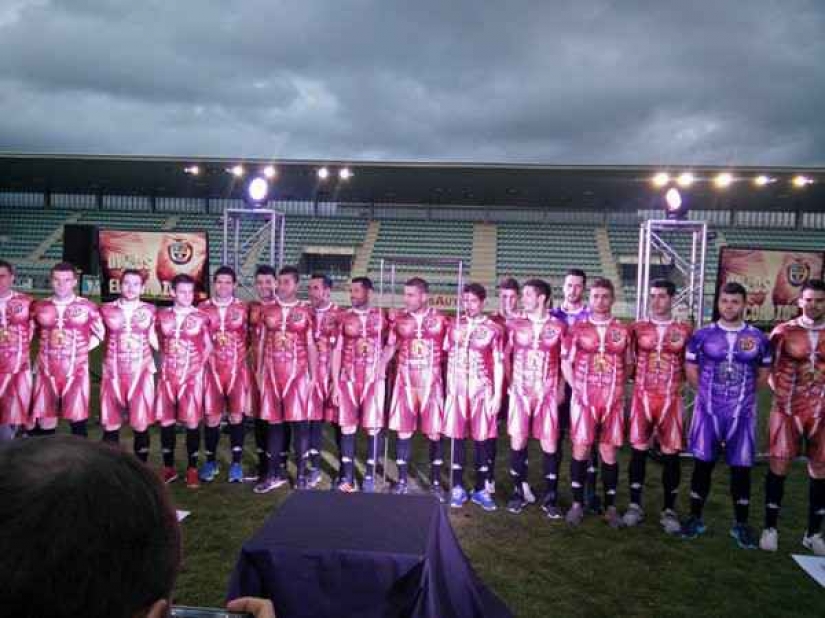 The team played under the motto "We gave his skin." The concept, as you can see, brilliantly played in the design of clothing.
In this championship, "Palencia" won three matches and were in the third division. But perhaps their rivals just haven't found the courage to enter the field.
Here's what can happen if the club's colors to add a little bit of imagination. Shape made for a memorable date. In 2004, the football club Athletic Bilbao was a hundred years old.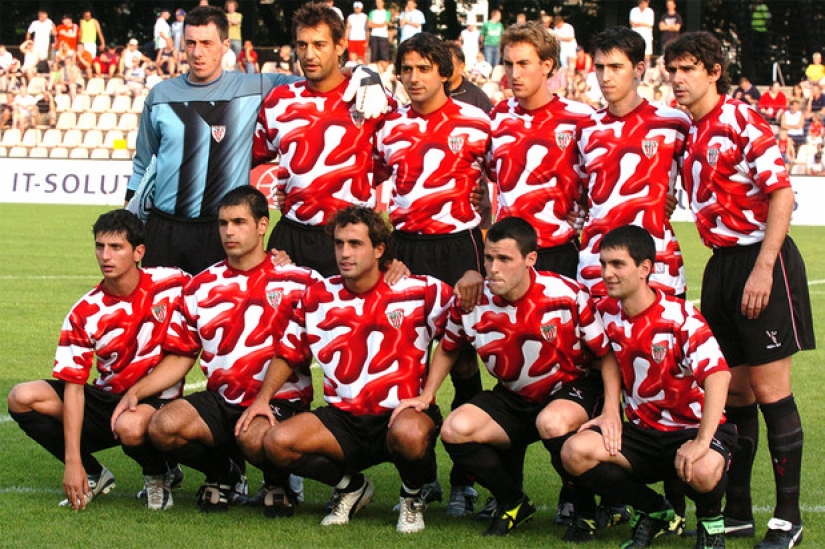 The club is very, very proud of the impressive history of the club. Even invented a new form design — three-dimensional blood-spatter patterns, which will emphasize the blood connection of players natives of this place. What came out of it, you see. Form lasted one season.
Sooner or later it had to happen with the famous British team, nicknamed the tigers. Club colours — orange vertical stripe.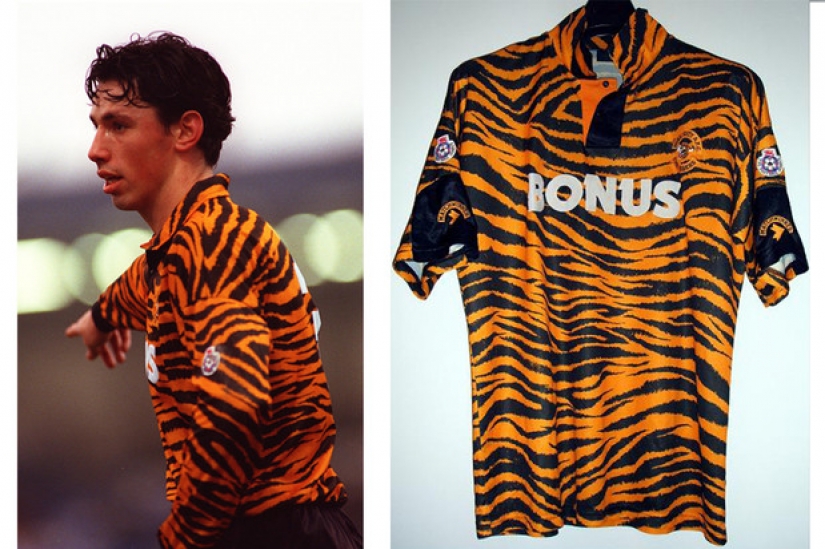 In 1992-1993, the number of stripes on the form is out of control. The team played the season in luxurious uniform with tiger print. The result, alas, is not affected. The tigers finished twentieth in the old second division.
Photo five players in the form of a pink Hello Kitty posted a Facebook user. What is the command to install failed. Is that the Vietnam flag on red goalkeeper throws the country where the photo is made.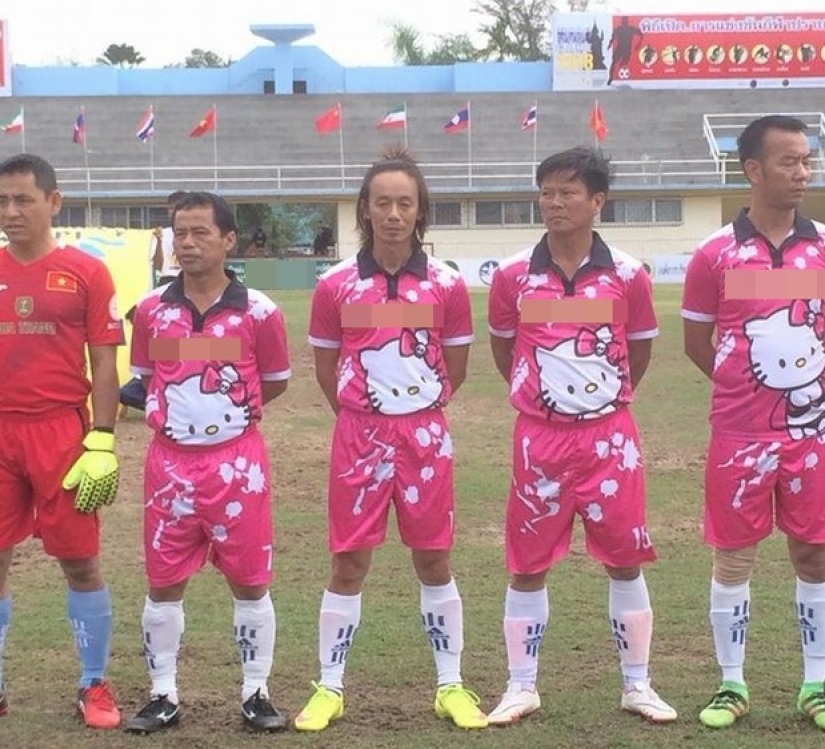 Athletes dressed in the outfit from the sponsor. The discontent of players easy to understand: the windy, and fur headphones would be nice.
The players club La Hoya Lorca maintain a healthy spirit of a nation not only sports but business. In 2013, the athletes played a season in the outfit with print broccoli main agricultural product in their home region.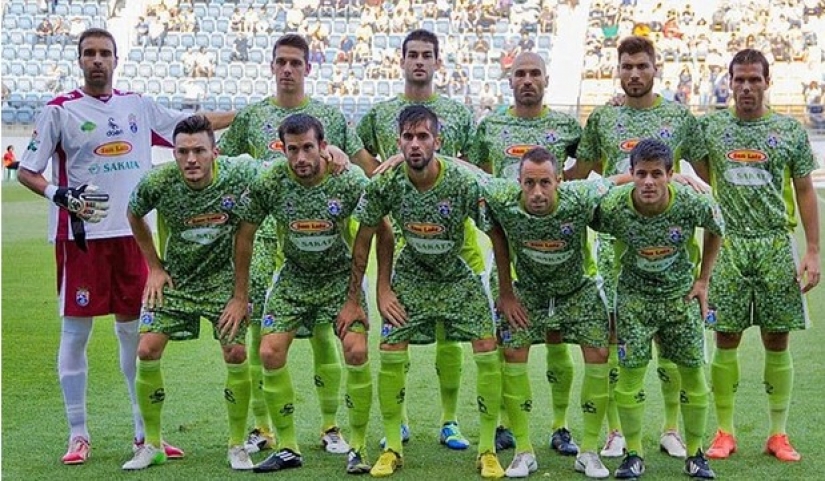 The team even called El Mecanico Broccoli — "a Clockwork broccoli". The club sponsors the agricultural sector, and the broccoli they're the lucky ones. Instead of green buds on the shirts could be even turnips or beets.
Nice to remember the 2011-2013 seasons! Times wide views on football equipment. For example, look in these seasons form Juventus.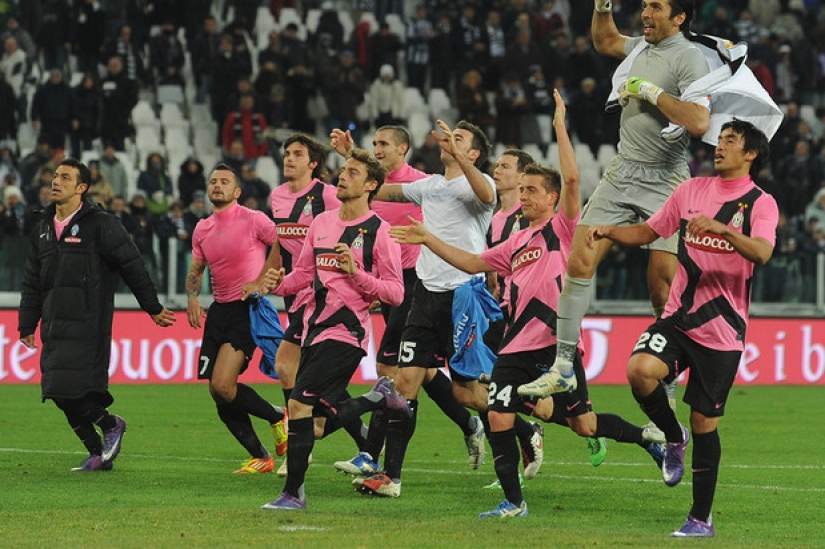 To the usual conservative black and white colors has added a bold shade of fuchsia. Maybe the designer thought that fuchsia is support tan Italians.
And this is a form of goalkeeper, Arsenal's David seaman in 1996.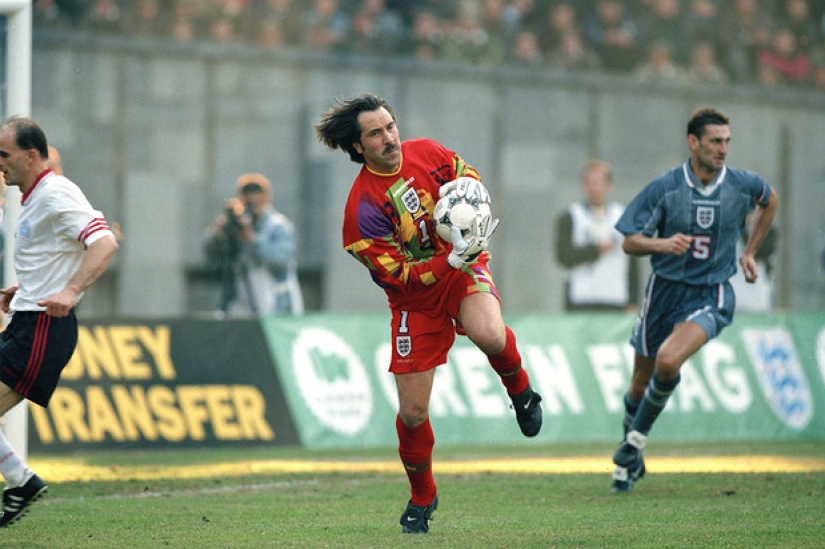 The combination of bright red, purple, green and yellow helps the players from afar to see the native goalkeeper.
In the photo you can see the Mexican goalkeeper Jorge Campos at the 1994 world Cup.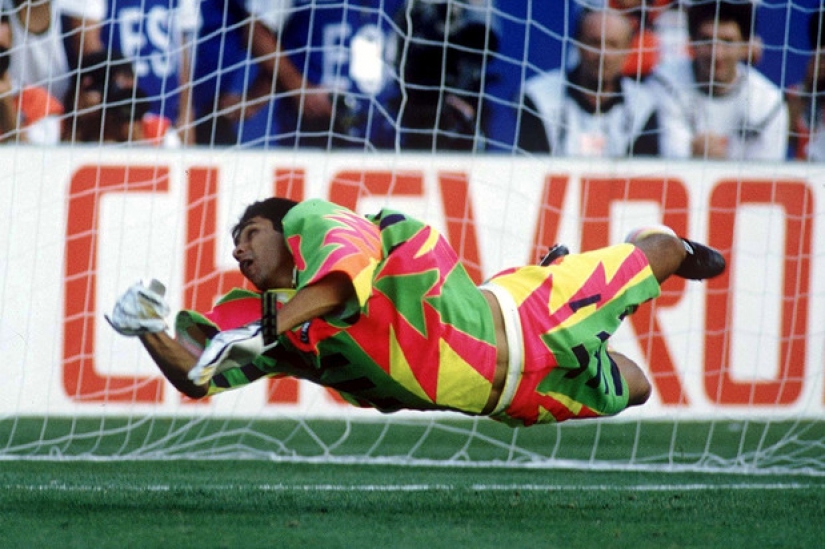 However, in any other championship form Jorge was as colorful. No wonder journalists called him "Colorful Jorge".
Keywords: Design | Creative | Shape | Footballer