Thanks to her truly fantastic thighs and buttocks, fitness model Bahar Nabieva has earned the well-deserved nickname "Miss Steel Butt". The girl really has a wonderful figure, which she herself created over the years of hard training. Once, Bahar was admired by guys in her gym in the Dnipro and on the street, and now she has 3 million followers on Instagram, and her photos are commented on by Fedor Emelianenko, rappers 50 Cent and Lil Wayne.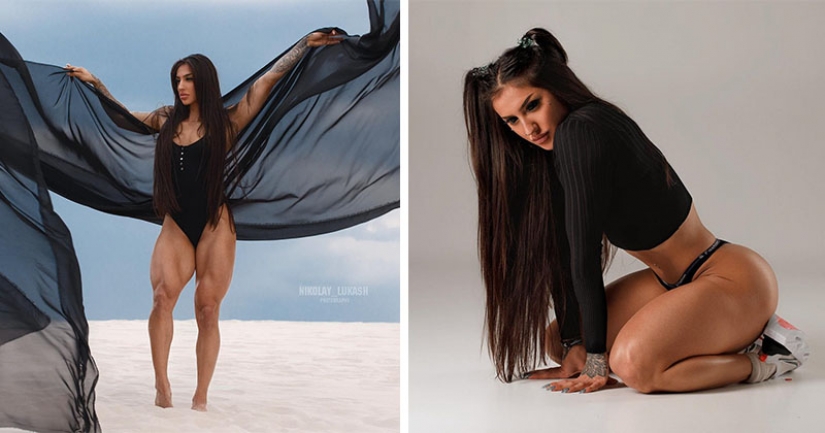 You can find a lot of different information about Bahar Nabiyeva on the Web. But you need to take into account that a successful fitness model, a smart girl and just a beauty is full of envious people, so you can not trust everything. We offer you 7 reliable facts about the girl that 50 Cent himself wrote in the comments under the photo: "Damn girl, well, you give!»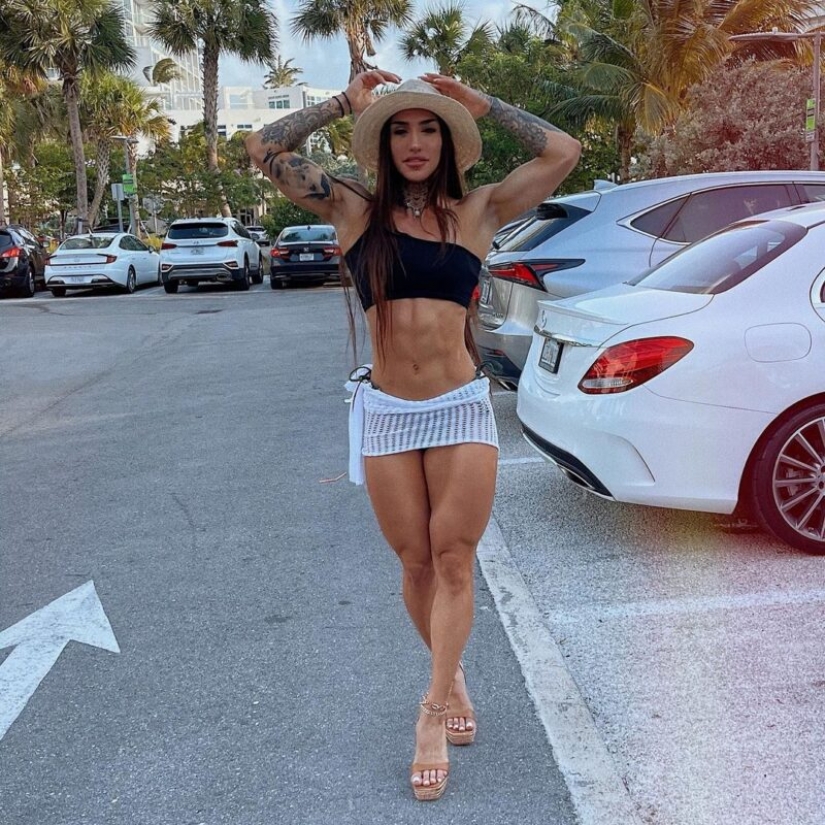 Beauty Bahar was born in Baku, in the family of an Azerbaijani and a Ukrainian. But the girl spent most of her life in the Ukrainian city of Dnipro, where she built her stunning forms. Now Nabieva lives and works in the United States, where she moved, becoming famous and in demand.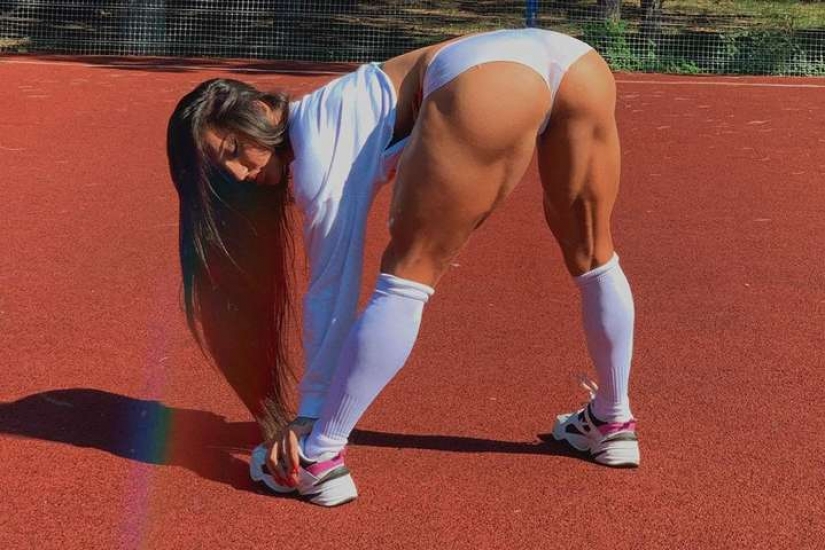 At school, Nabieva was so thin that she was teased by her classmates. In high school, Bahar dreamed of lush buttocks, like those of participants in Brazilian carnivals. In the 11th grade, the girl decided to take care of her body and for the first time came to train in a fitness club. The start was very difficult and sometimes Bahar exhausted herself to the point of fainting.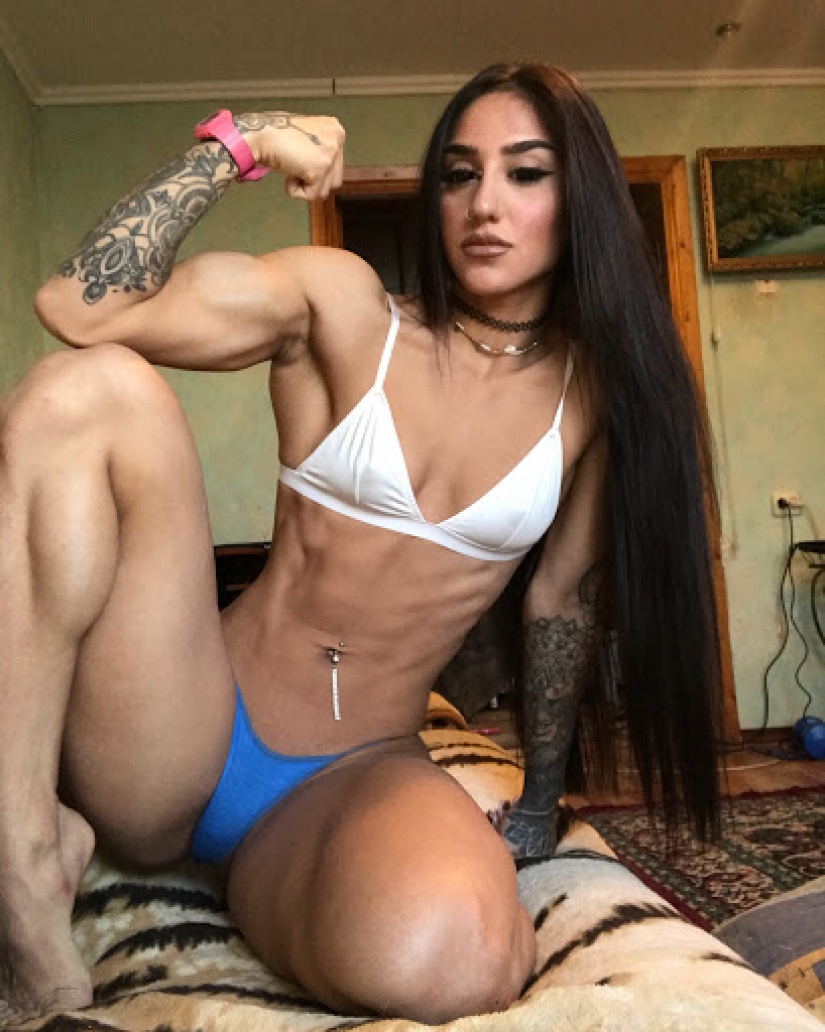 The fitness model is known not only for her athletic success, but also for her rather uninhibited behavior on the web. The girl often arranged striptease sessions for her fans, which somewhat shook her reputation. It is the candid photo of Bahar that we owe the appearance of the meme "Vaginich is covered". So the model responded to users who were outraged by her photo, where she was taken without clothes and covered her genitals with her palm.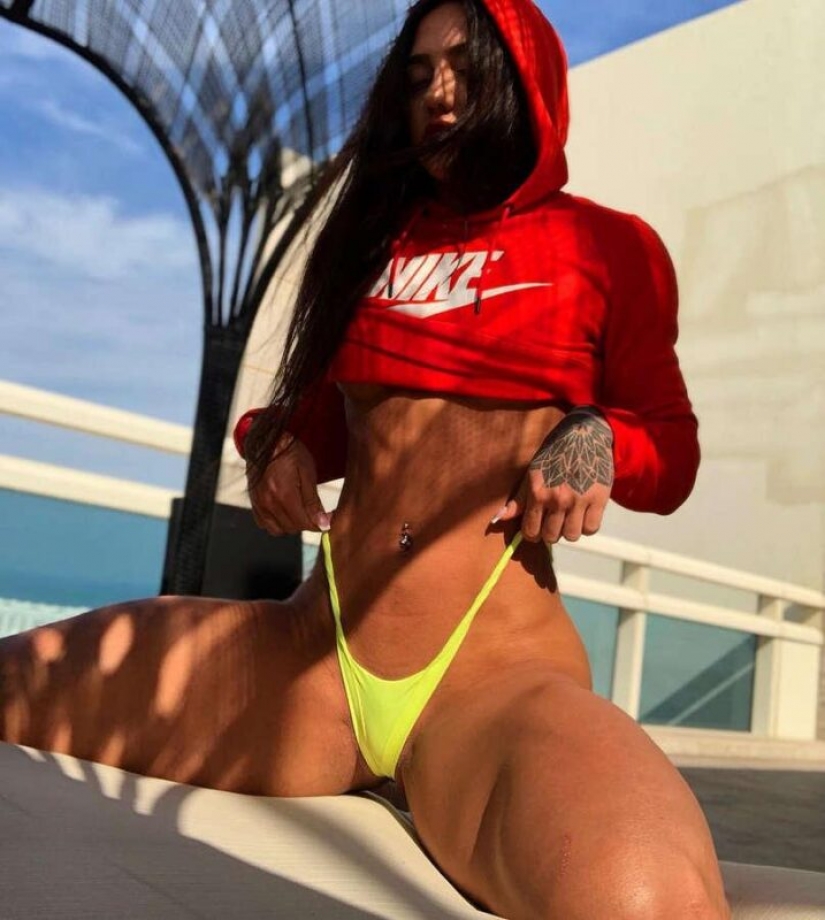 In 2016, Bahar tried to commit suicide due to problems in her personal life, fortunately unsuccessfully. Some people are still sure that it was just a hype, but it is impossible to prove it. It is known for sure that the girl coped with the problems and not the least role in her salvation from depression was played by heavy regular training in a fitness club. Now Bahar is doing just fine in all respects, but she prefers not to talk about her personal life.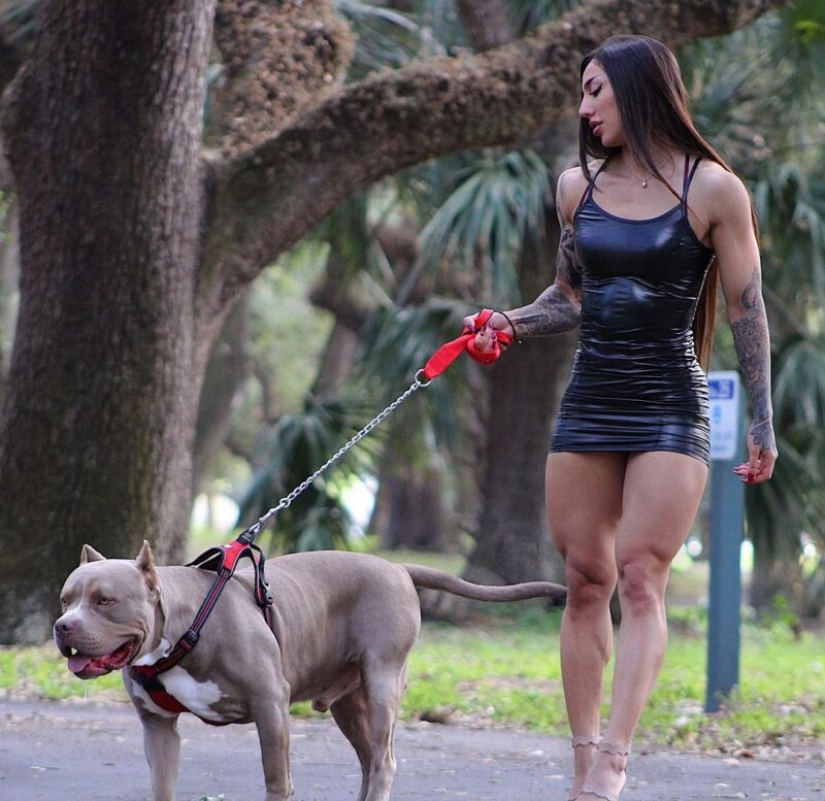 The fitness model is constantly accused of using steroid drugs. Opponents of the athlete focus on the low voice of the girl, as close as possible to the male, and on her outstanding muscles, which actually grow suspiciously fast. Of course, the fitness model indignantly denies the use of "chemistry" and likes to speculate about envious people and losers.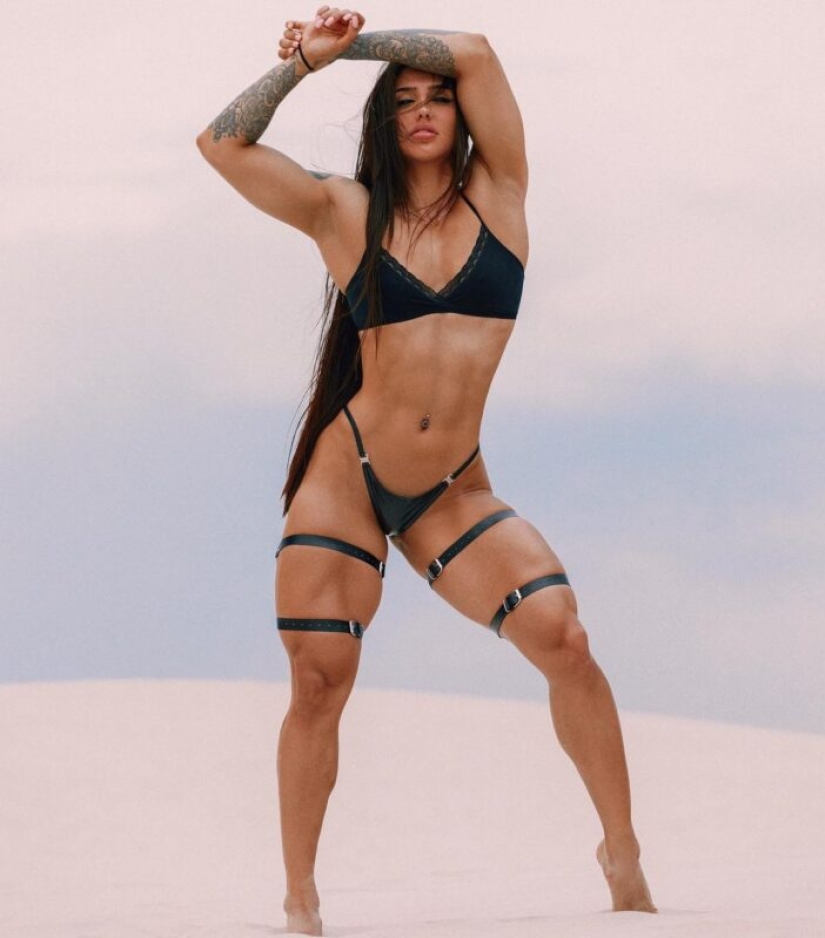 The icon of modern fitness claims that he does not adhere to strict diets and sometimes can even treat himself to fast food. She doesn't celebrate Bahar too much either – she has repeatedly admitted that she can go to bed in the middle of the night and wake up closer to lunch. Because of her dislike of restrictions, Nabieva has not taken part in competitions since 2015 – her best result was 5th place at the fitness bikini competition in Dnipro.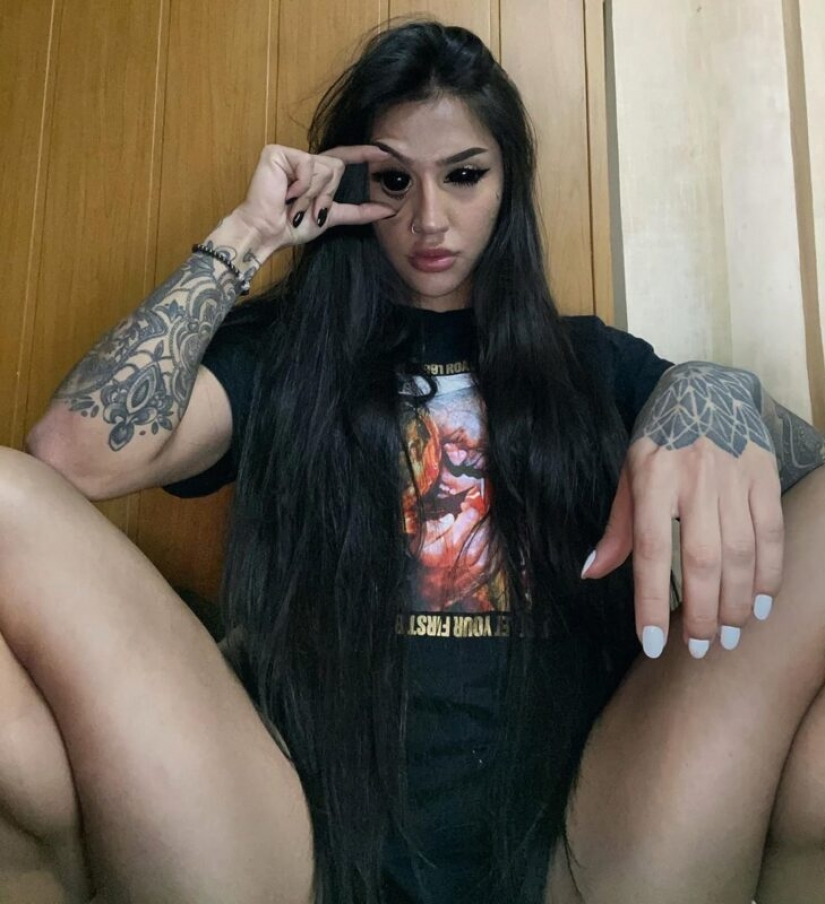 Bahar is known among fans not only as "Miss steel butt", but also under the nickname "Demon". She got it because of her passion for black contact lenses that change the color of her eyes. The lenses completely cover the surface of the girl's eyeball, making it black. It looks really demonic.
There are not many girls in the world who can compete with Bahar's hip volumes. One of the main competitors of the hot Azerbaijani woman is considered to be Natasha Encinosa, each hip of which has a volume of 66 cm.
Keywords: Sports | Celebrities | Eyes | Model | Fitness | Azerbaijan | Hips | Workout