Now quite difficult to find old coins. But not in the Scottish woods of the Peak District. Here dreams numismatists literally "grow" on trees, in serried ranks looking out from under the bark of trunks, roots, branches. How they got there? It is not excluded that all because of an ancient belief that from time immemorial there exists in the UK.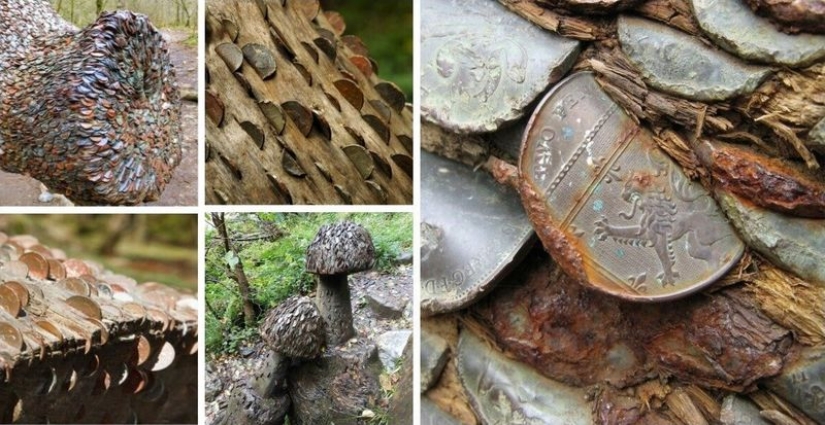 The ancient tradition was to give a gift of forest gods, wishes. Here were people with their needs to the magic trees to put in a wood coin. Some asked for riches, others good health. One way or another, but some of the trees were so tightly "Packed" offerings that their bark resembles the chain mail of medieval knights.
Initially, the pilgrims donated some simple decorations, sweets. Then, in the life of the inhabitants of the British Isles were Christmas with a fragrant fir tree, which people were decorated with bright ornaments. And forest trees with coins. The pilgrims called them the trees of the desires. It was believed that the donated money had taken all the troubles, freeing the former owner from sickness, curses, poverty. The more donation, the more children will be born in the family.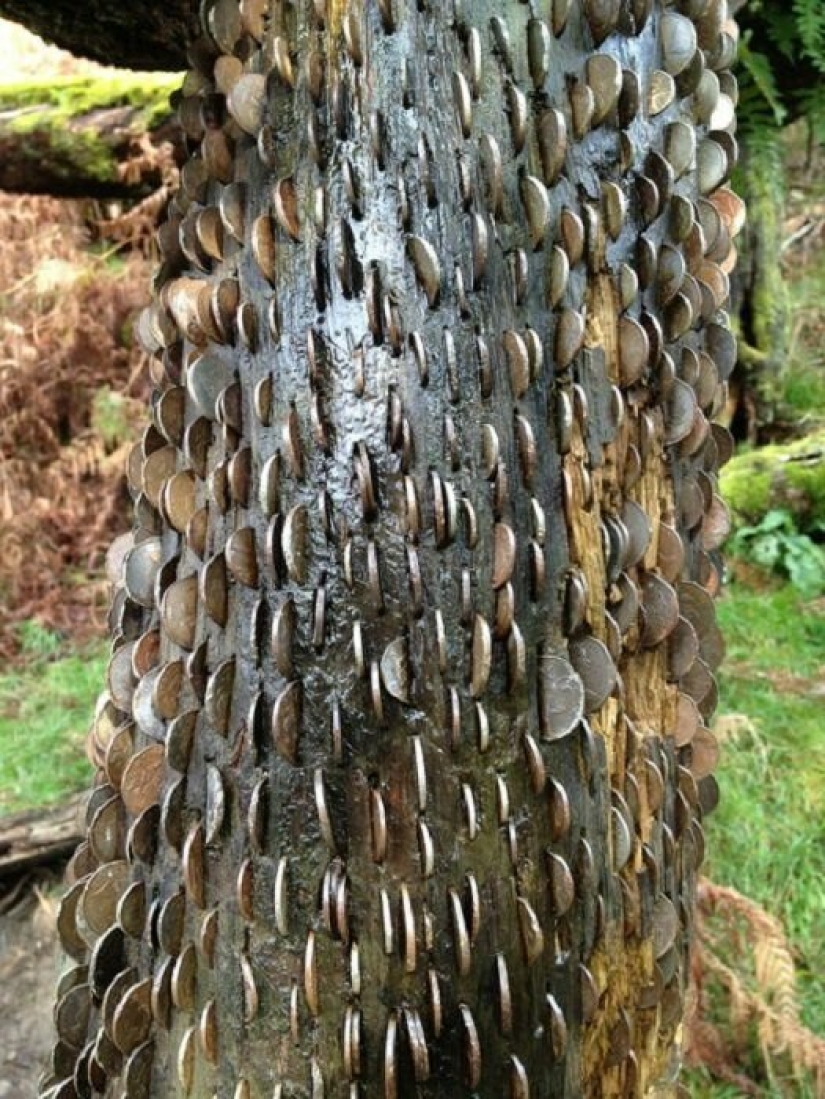 Ironically, the ancient tradition still alive. The best proof of the coins, dated to the current century, which hammered into the trunk next to the ancient farthings. To insert a coin into the tree, you need to use a stone or a hammer.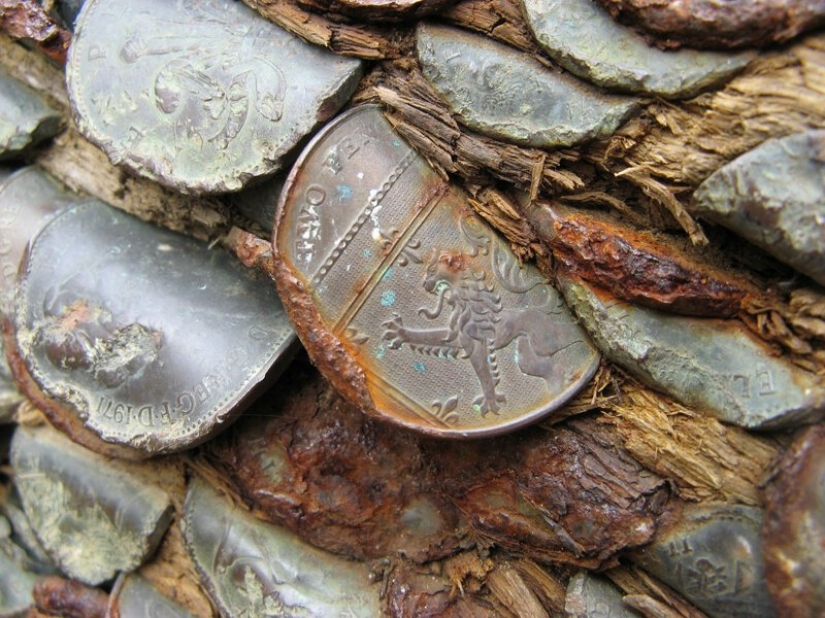 The ancient traditions like the coin, has its reverse side. In any case can not be greedy, trying to get donations. Along with someone else's money is easy to grab the troubles of the former owner. Because 15 the miracle of trees stood untouched for several centuries. Haven't found a brave man, willing to incur the misfortunes of others.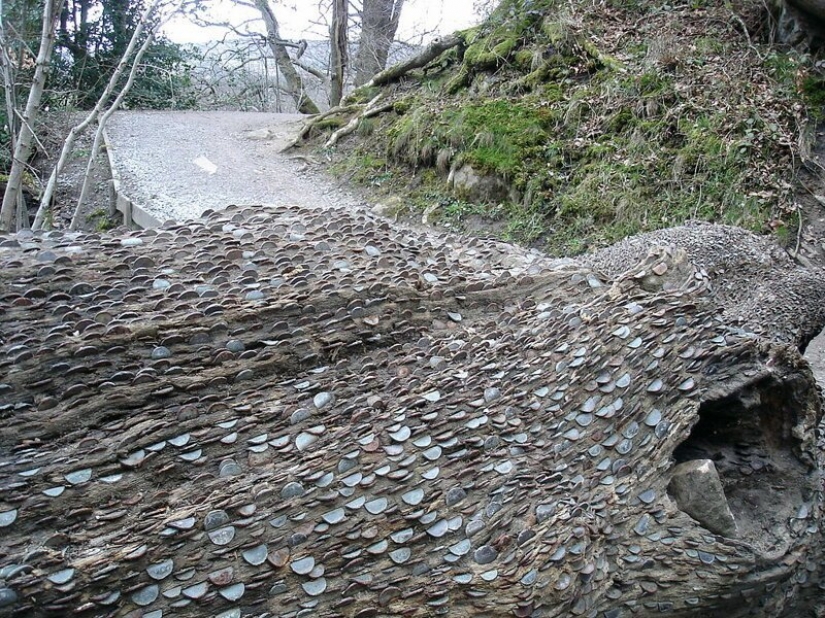 The oldest coin found by researchers in the miracle tree – Florin 1700, which was minted in the mint of England of the XVI century. Queen Victoria described the visit of the tree with coins growing in the mountains of Wales. It is noteworthy that the metal is pierced through the wood. The plant grew, gradually concealing the metal, and people continued to add new coins.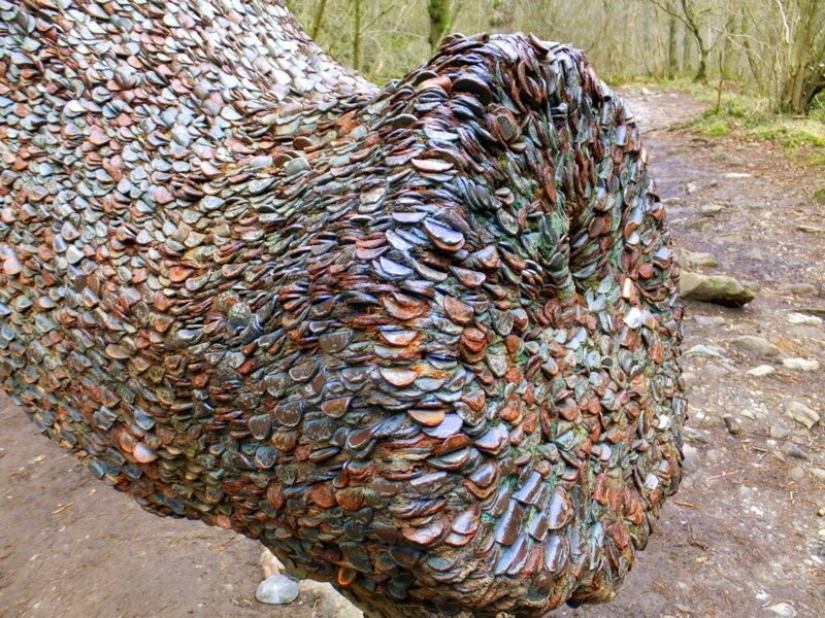 Today to the magic trees to numismatists is the tourist route. The woods of the Peak District is under state protection.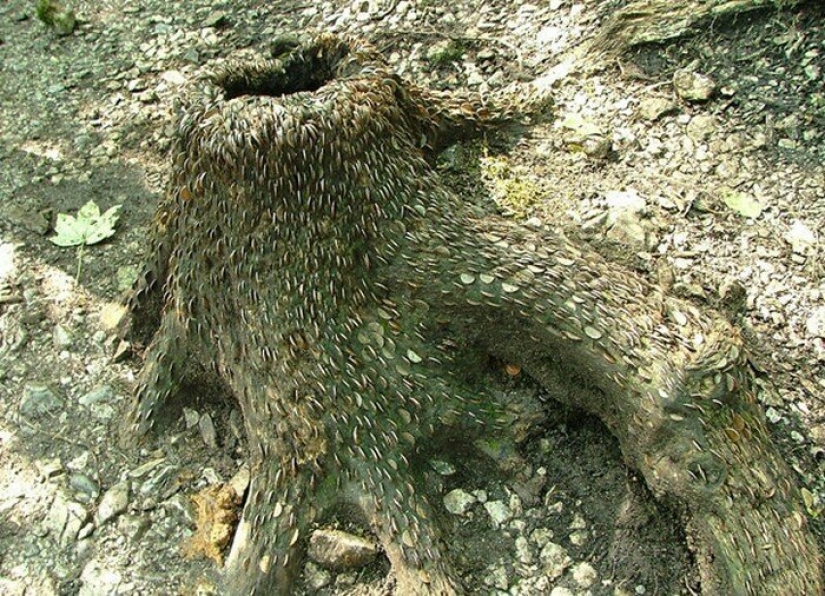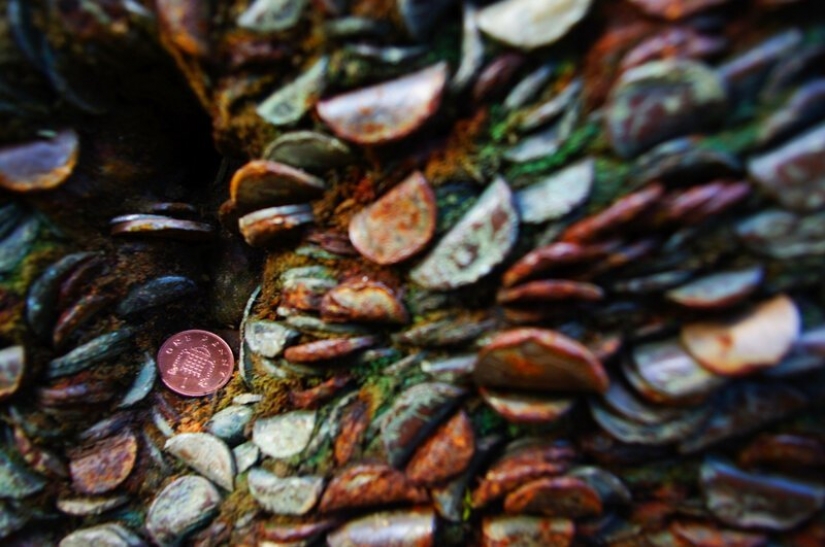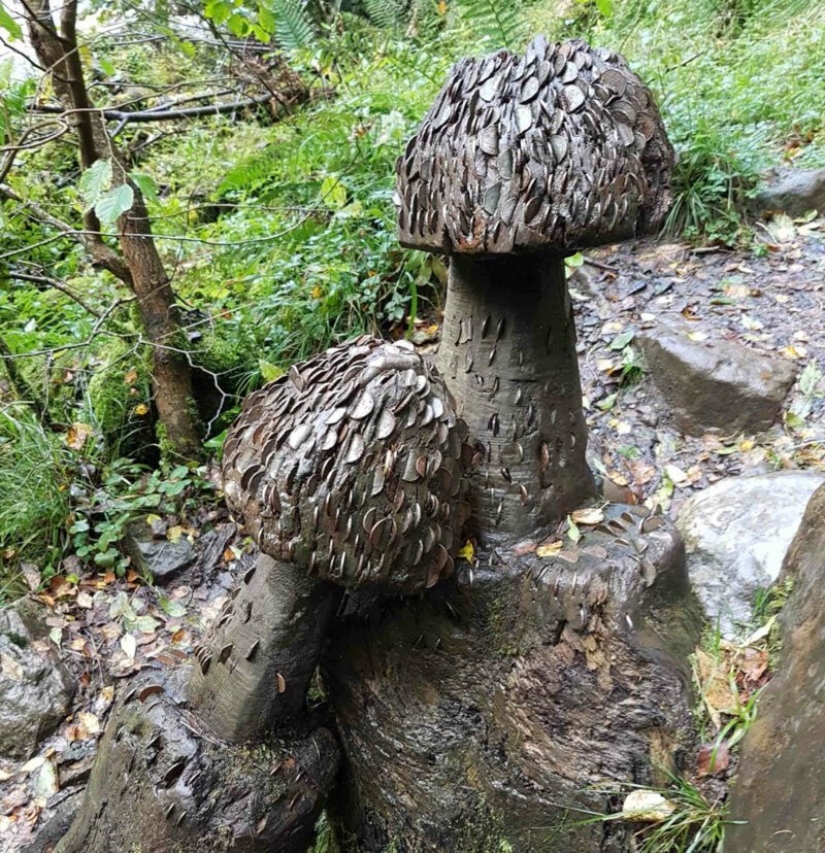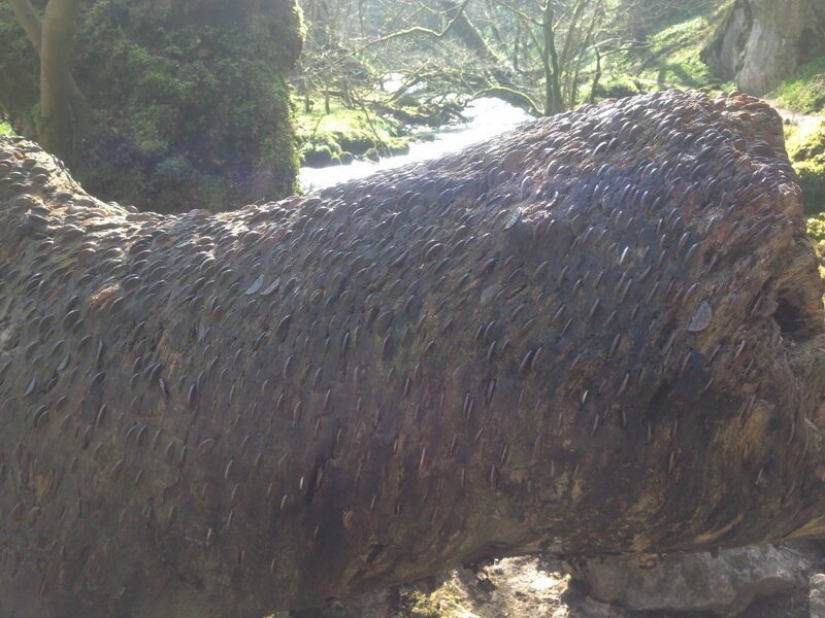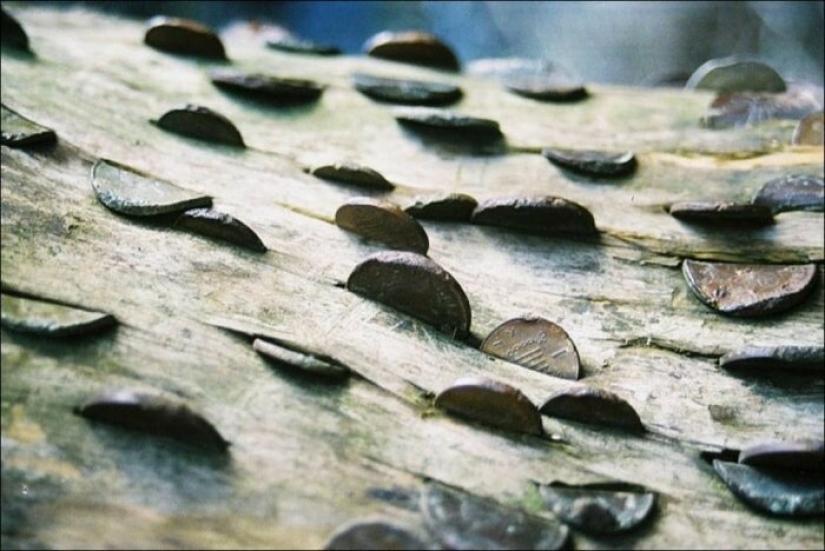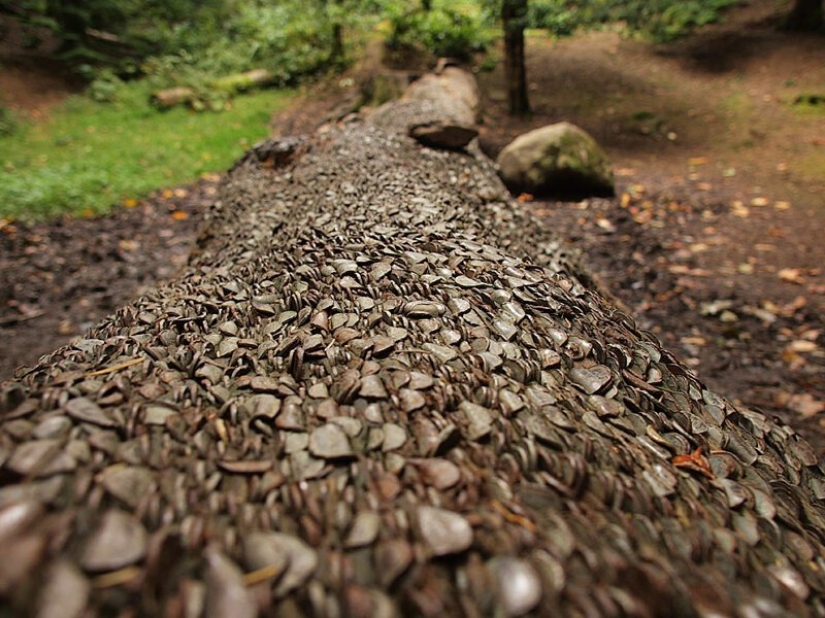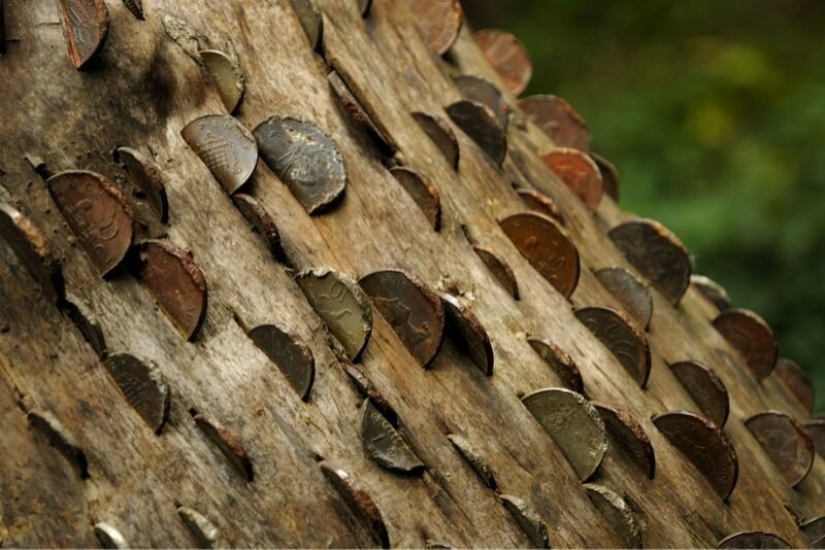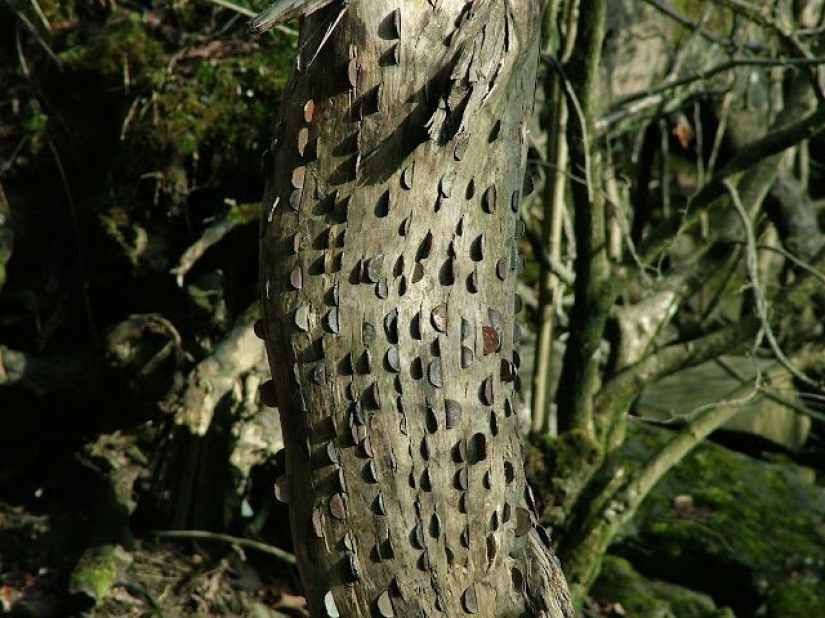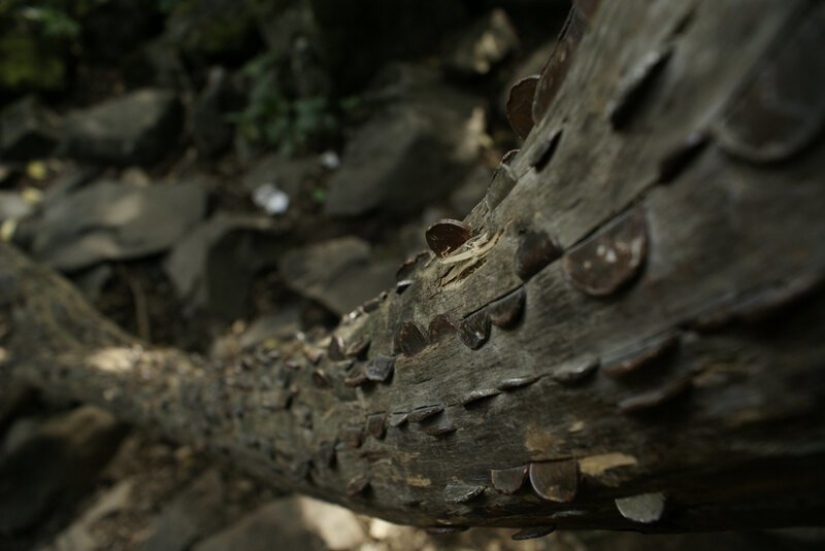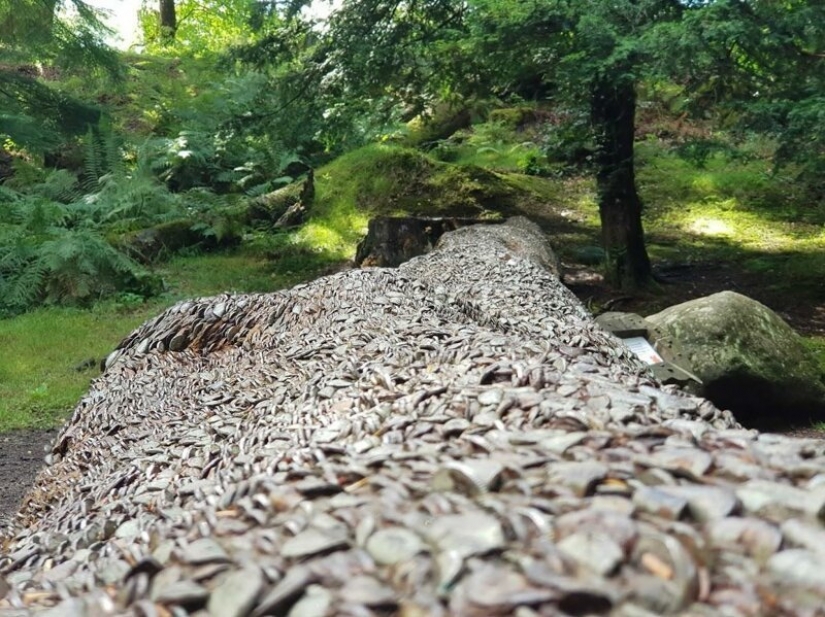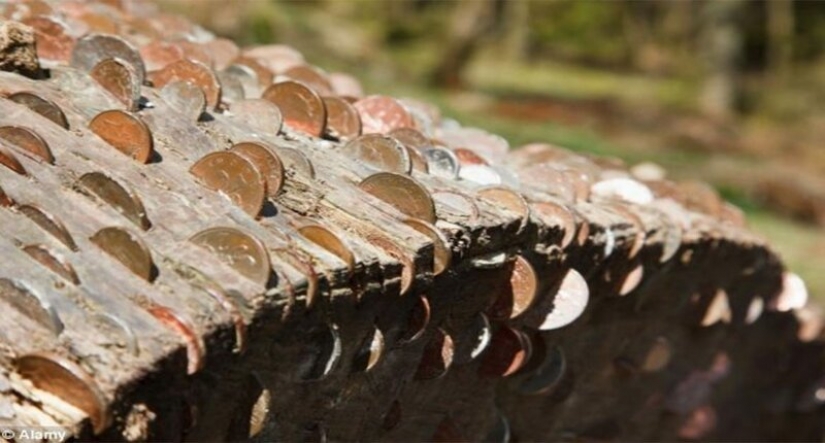 Keywords: Trees | Woods | Coins | Scotland