Even though culinary school can take anywhere from a few months to 4 years, you don't have to spend a lot of time developing your culinary skills. There are a lot of talented cooks among ordinary people. They prepare the best meals for their families, and only annoying mistakes in the kitchen can prevent them from feeling like real professionals.
We figured out what mistakes we often make in the kitchen, and now we know what needs to be done to make cooking easier.
10 PHOTOS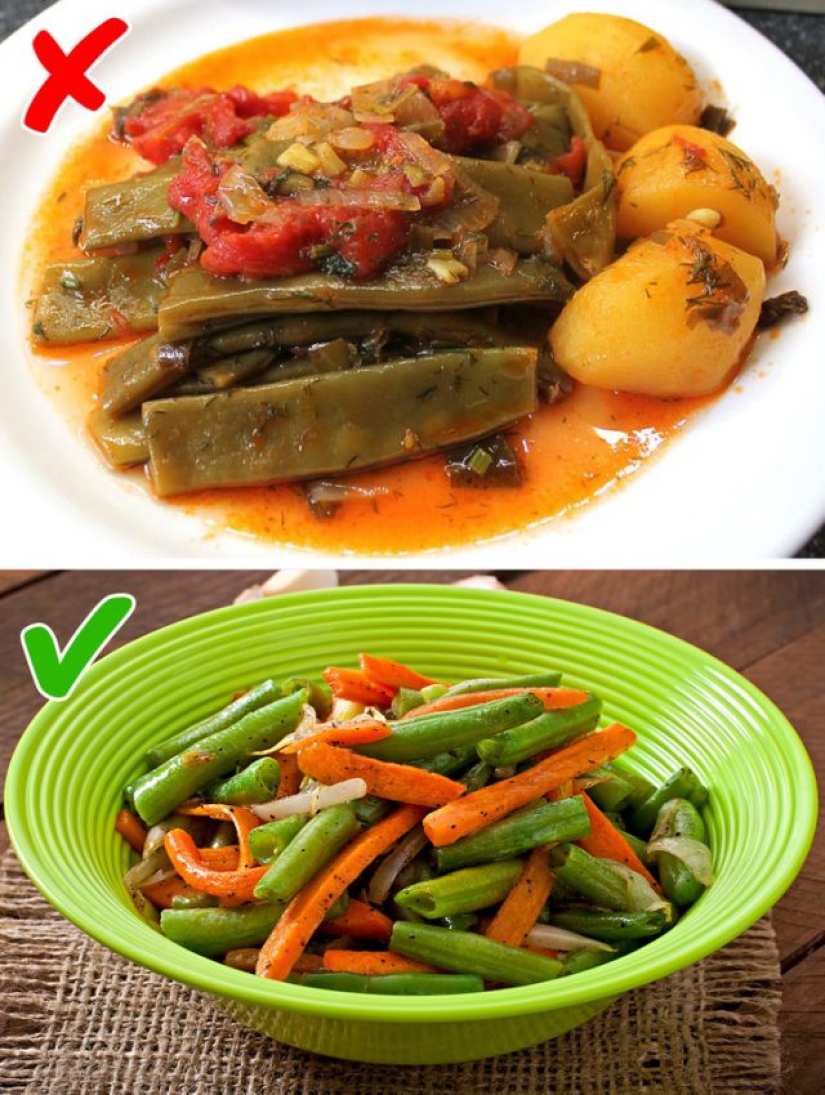 1. Vegetables contain many healthy nutrients, and long-term cooking not only reduces the number of nutrients but also makes vegetable dishes less tasty. A great alternative to long-term stewing and boiling is steaming vegetables. According to the chef and dietitian Michel Dudash, steaming makes our diet healthier and tastier.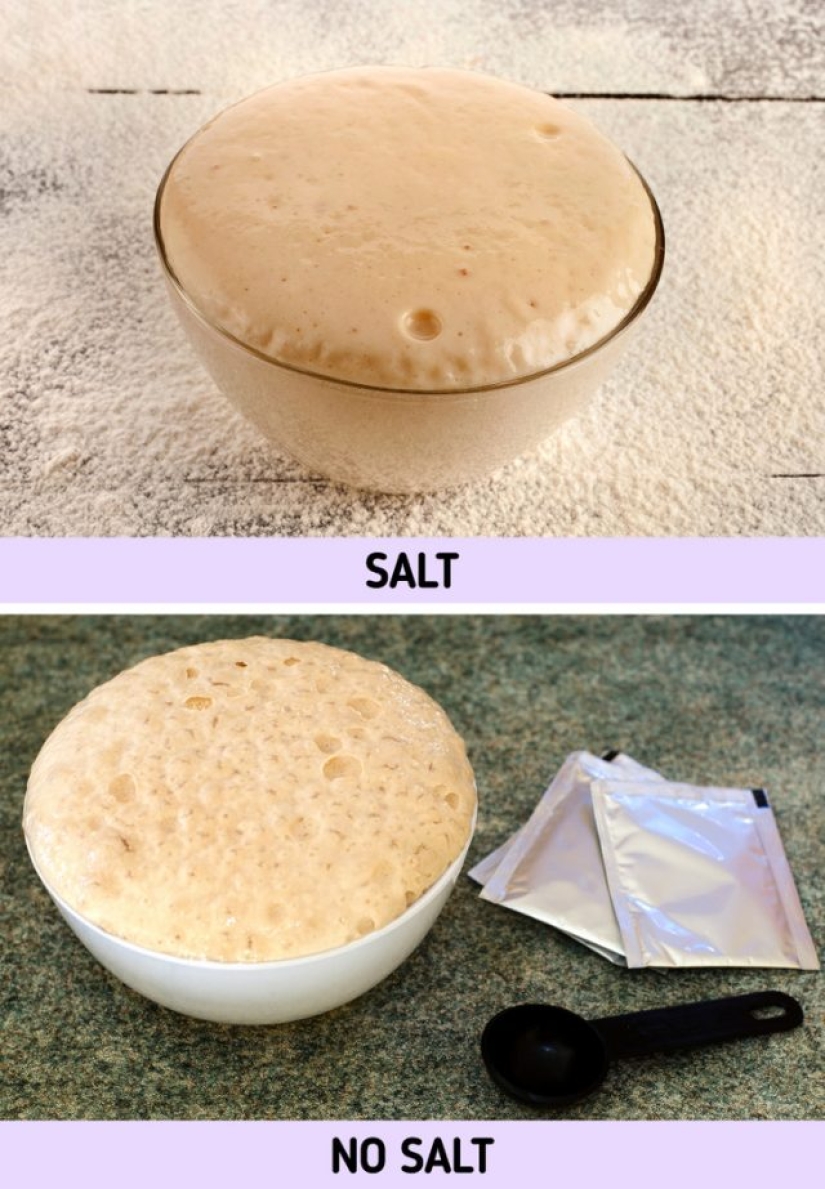 2. The key to good baking is high-quality yeast. As it turns out, yeast can be controlled with salt. So if you need the dough to rise faster, don't salt it. But if you leave the dough completely without salt, then the bread will lose all its volume.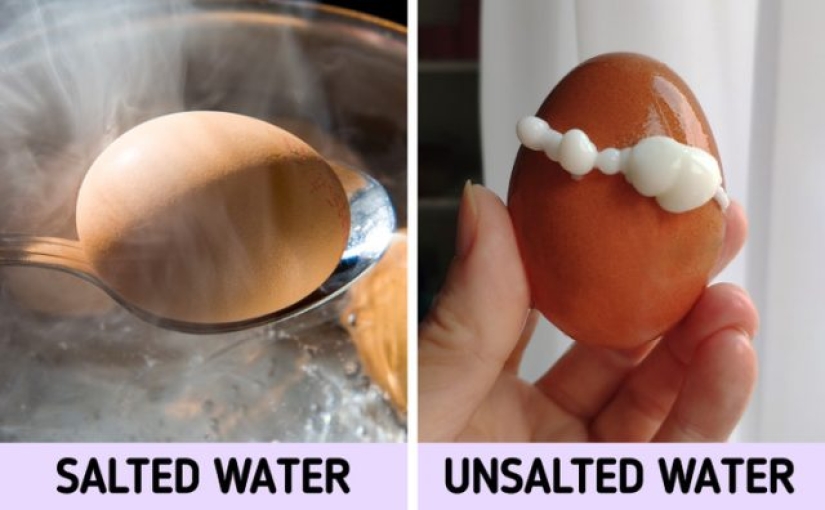 3. Eggs are one of the most popular breakfast foods, but they usually boil quickly, although this process can be improved with a simple trick. Add salt to the water before boiling. Thanks to salt, the egg white will remain inside the shell, even if it cracks. Saltwater helps egg whites to coagulate more quickly.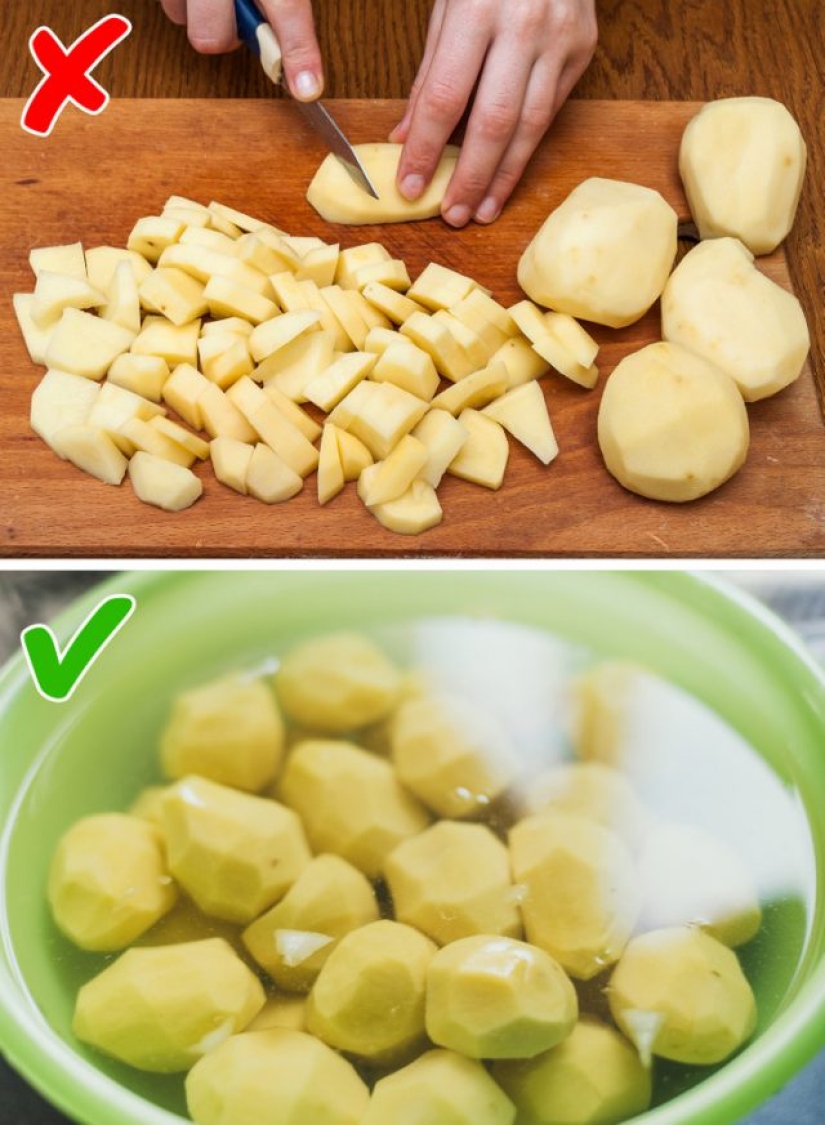 4. Soaking potatoes in water helps remove excess starch and make them more nutritious. Also, excess starch can create a sticky film on the outside. Leave the potatoes in cold water for a few hours and you will notice that the water at the bottom will darken. You can change the water from time to time to remove any starch that may be left on the potatoes.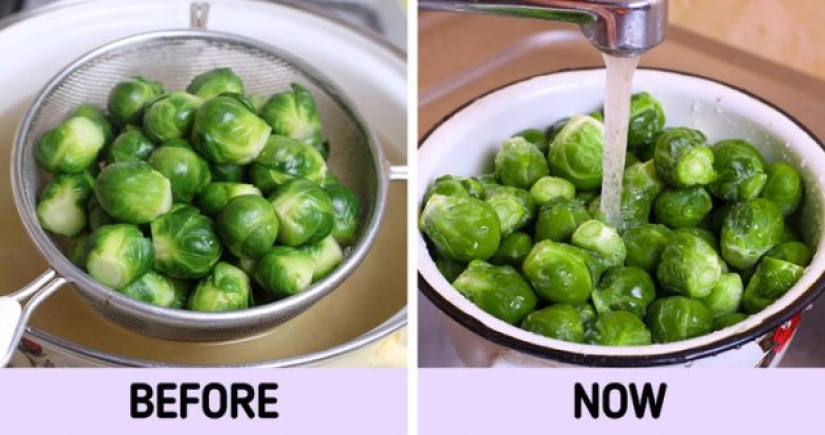 5. We often leave blanched vegetables hot while waiting to be used in a recipe. But to keep the taste bright and the texture crunchy, they can be washed in cold water or even put on ice. If this is not done, then the thermal processes will not stop, as well as cooking.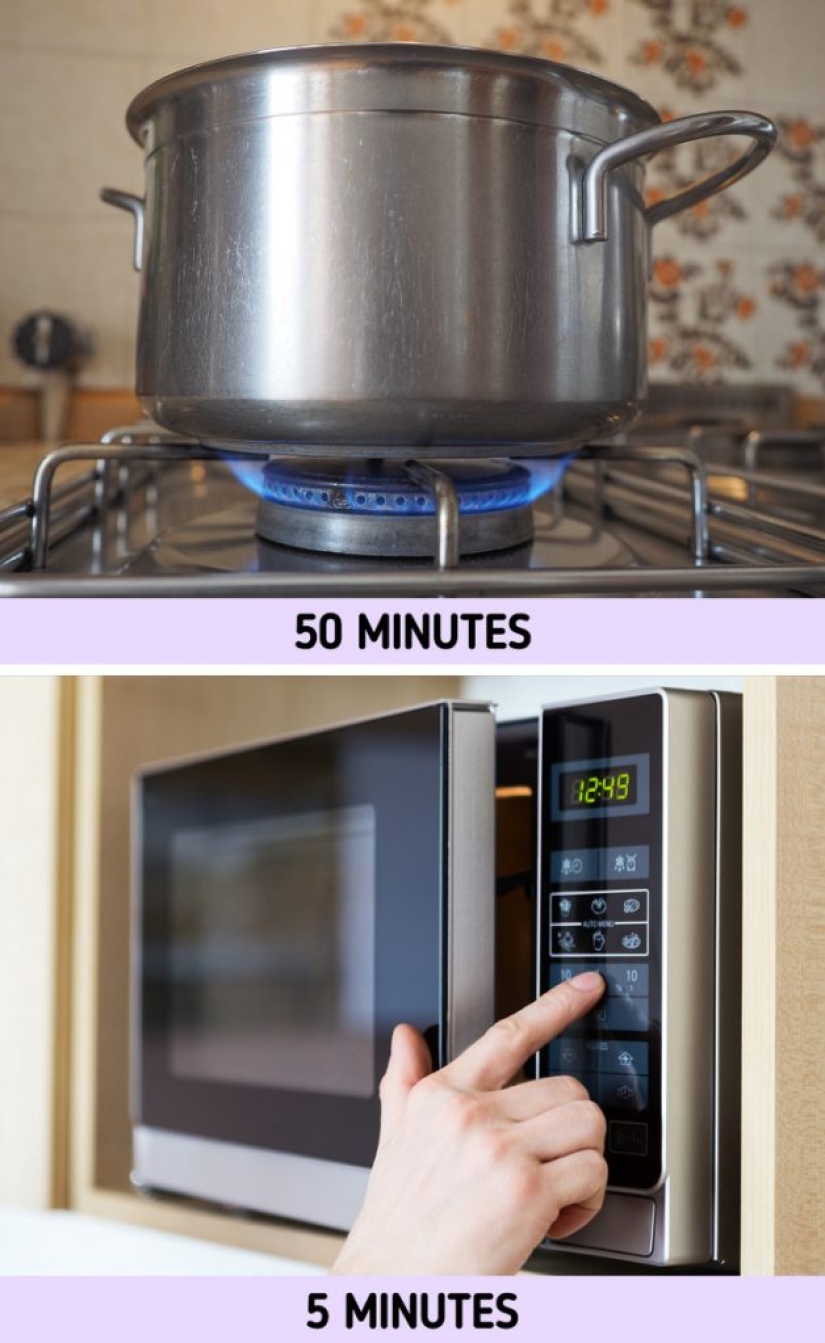 6. Of course, we are used to cooking beets. We cook vegetables even when we have little time. But there is a very effective and quick way to cook beets - in the microwave. Take a medium-sized beetroot, pierce it, wrap it in parchment paper, and microwave it for about 5 minutes.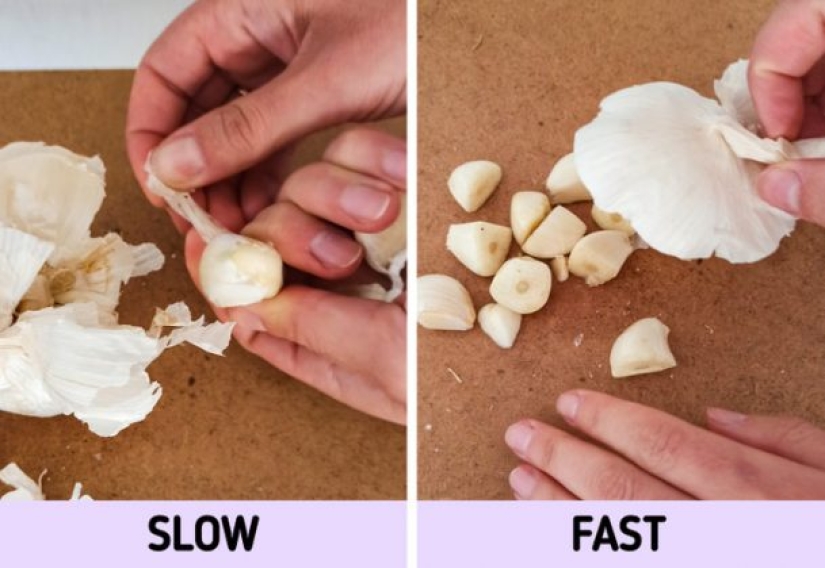 7. The hours that we spend in the kitchen are built from many little things that seem simple at first glance. For example, we clean garlic one piece at a time. It is much more effective to cut the head of garlic in half, put it on the table, and hit it with a knife. To make the process easier, delete the root scope first.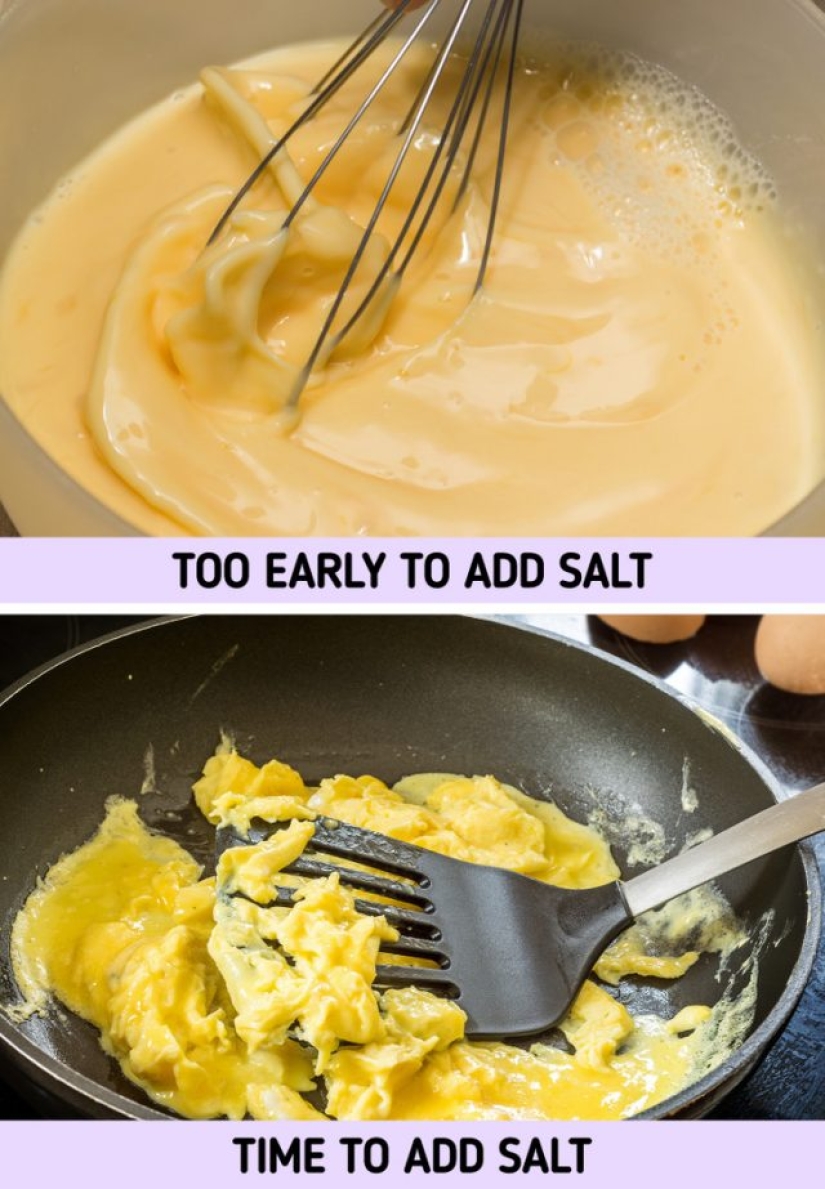 8. Salting eggs at the beginning of cooking is a mistake that destroys the structure of the egg and makes it watery. According to Gordon Ramsay, it's best to add salt at the end of cooking. He believes this is the most important part of making the best eggs.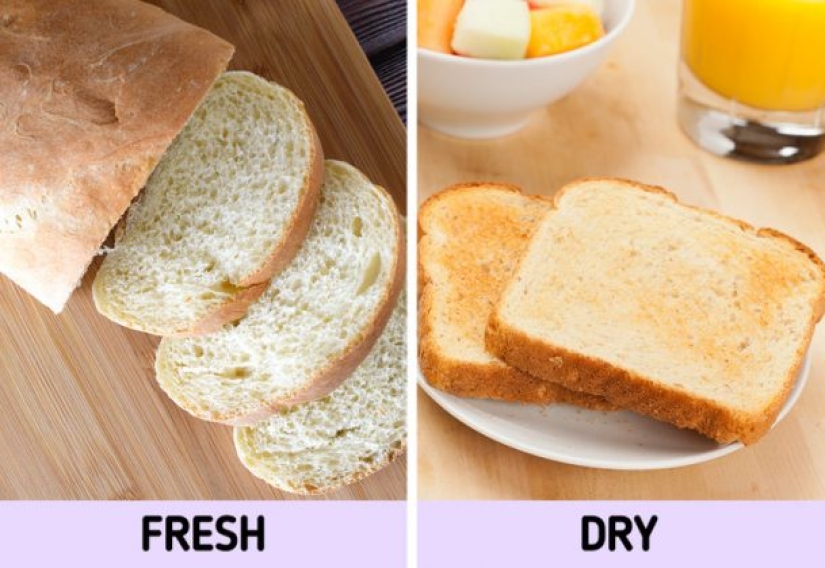 9. Fresh bread looks very appetizing, but it's not the best option if you want to make toast. It is better to use stale bread - it will absorb more of the egg mixture and retain its shape. If the bread is too fresh, it can be dried in the microwave.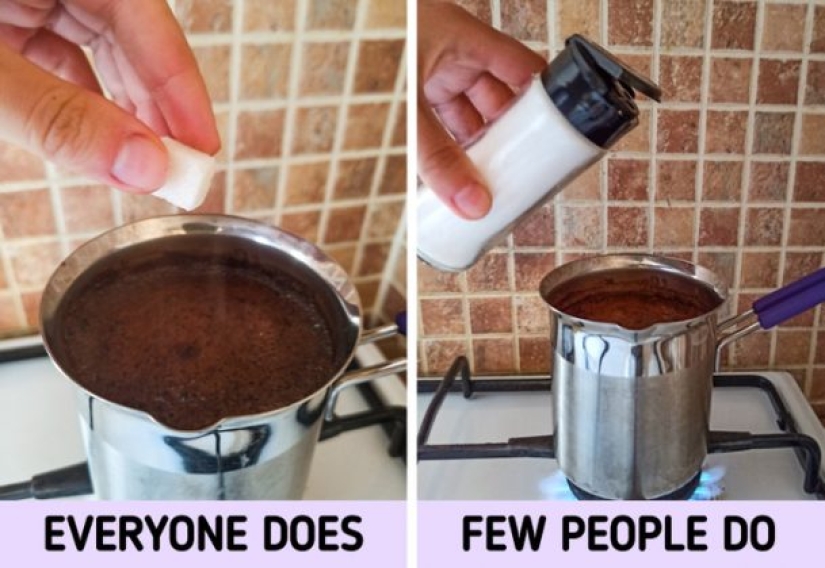 10. Although adding salt to coffee is a popular tradition in many countries, it may seem like something exotic. But salt not only gives the coffee a new taste, but it can also save the coffee if it is too bitter.
Keywords: Food mistakes | Culinary | Culinary skills | Talented cooks | Kitchen | Professionals | Food | Drinks
Post News Article