Optical illusions are created through simple manipulations of lines, colors, and patterns to confuse our brains. With each passing day, optical illusions are increasingly used in arts, entertainment, and audience-focused scientific research. Since time immemorial, artists have come up with new ideas and techniques that require full sensory interaction with viewers - something that would give a big boost to their brains. Here is a list of 10 such optical illusion setups that simply and literally confuse you.
18 PHOTOS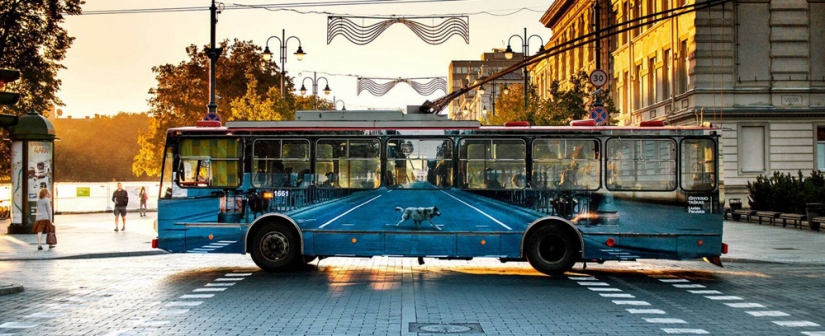 1. Invisible trolleybuses.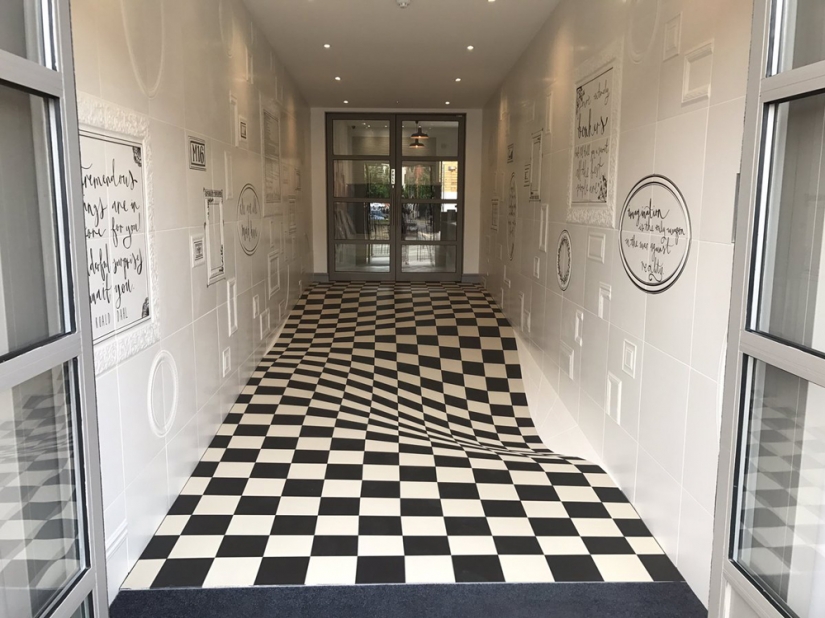 2. Optical illusion of Casa Ceramica.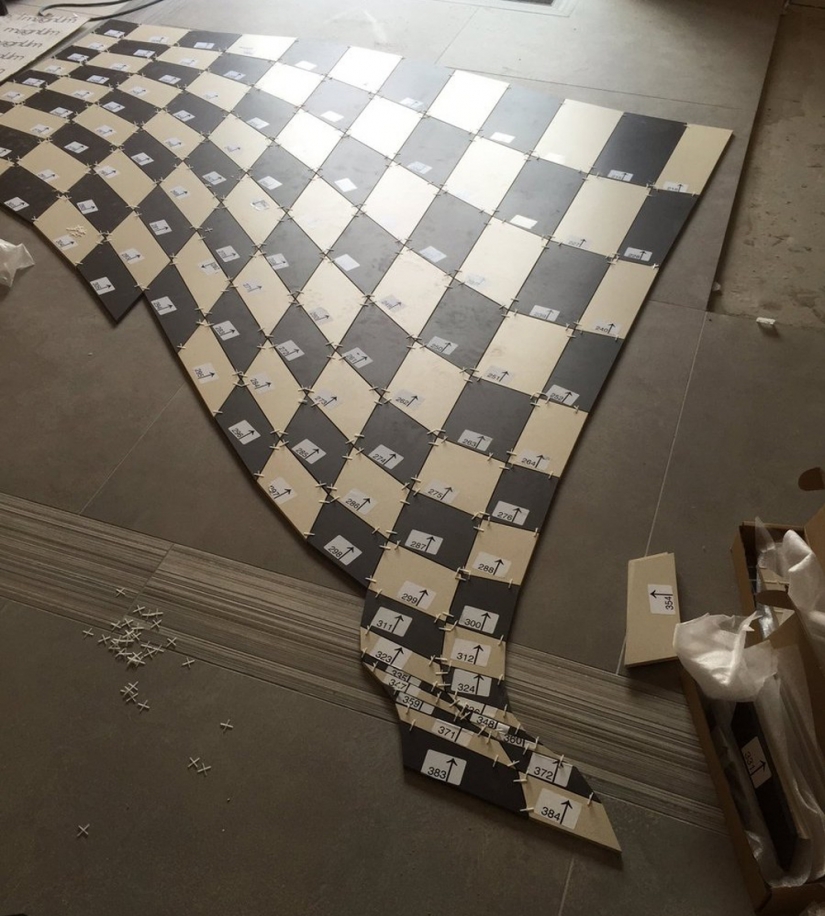 3. This illusion makes people afraid to collapse the moment they enter the room. This dizzying floor system was designed by the British company Casa Ceramica. Floors with this design are designed for the specific purpose of slowing people down as they walk on them.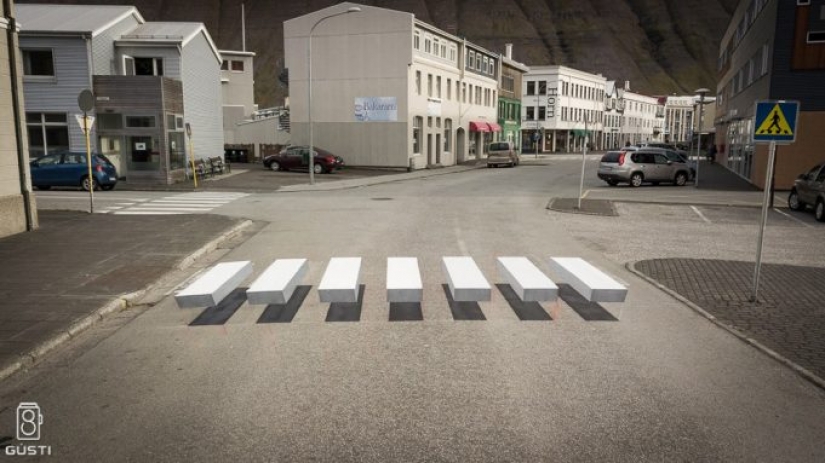 4. 3D zebra.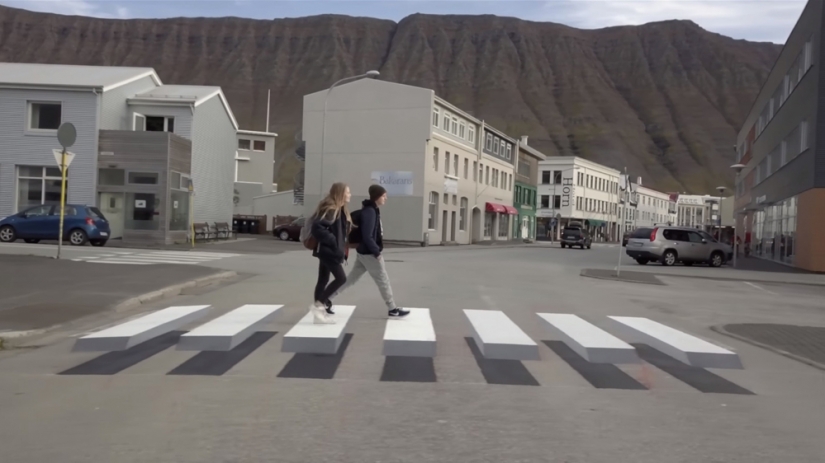 5. Zebra, which will make you feel like you are floating in the air. She can be seen in the quaint fishing town of Isafjordur in Iceland. It was created in September this year as a result of cooperation between the environmental commissioner of the city Ralkom Trulia and the street art firm Vegi GIH. They tried to reinforce both the aesthetic value of the city and remind motorists to slow down at crosswalks and in narrow streets.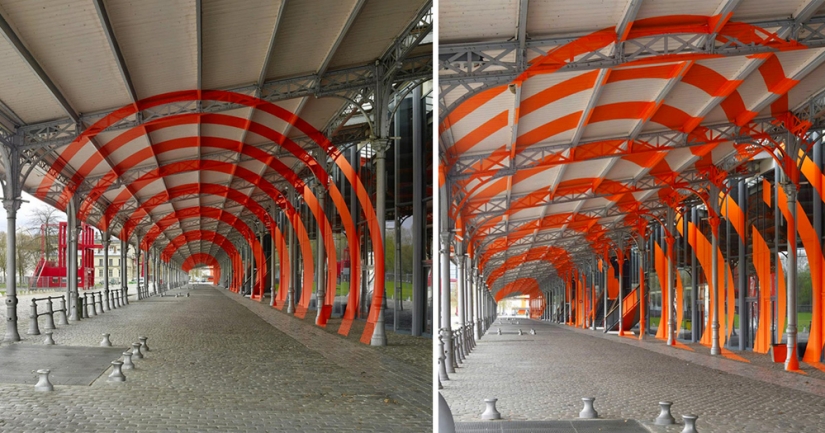 6. Large-scale geometric illusions by Felice Varini in Paris.

7. La Villette En Suites is the eponymous exhibition of the Swiss artist Felice Varini, which opened in 2015. A strange feeling is created when viewing from one point.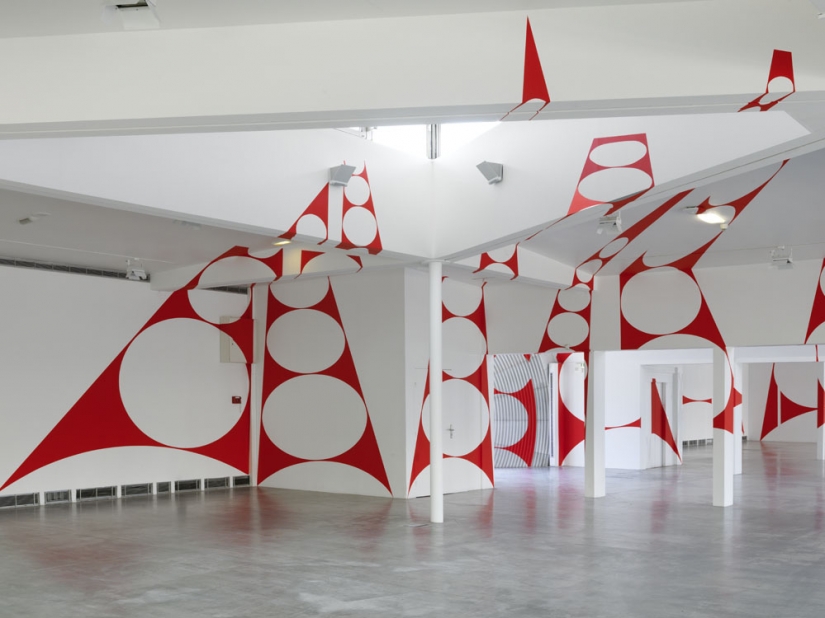 8. Varini, an architecture enthusiast, uses unconventional spaces of varying depths to create new geometric shapes that are mostly paintings. These installations were available both inside and outside the Grande Halle de la Villette at the Parc de la Villette from April 15 to September 13, 2015.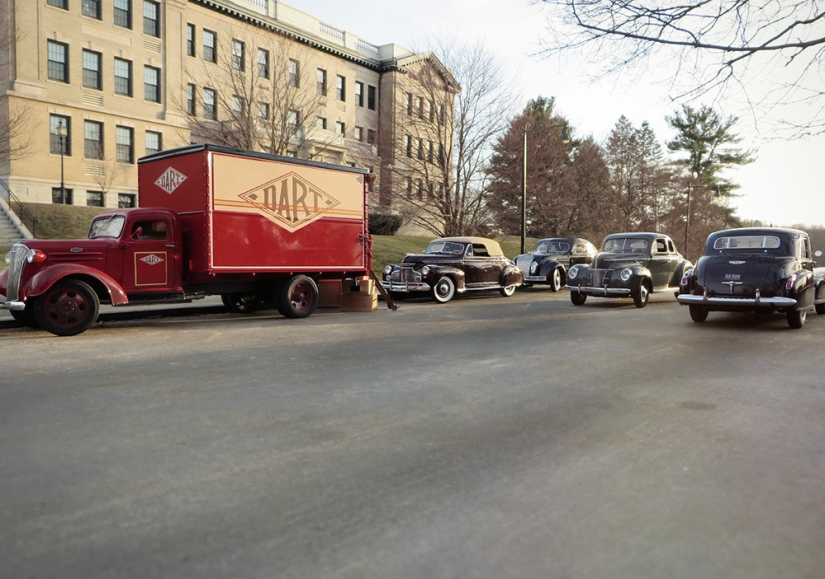 9. Retro city of optical illusions.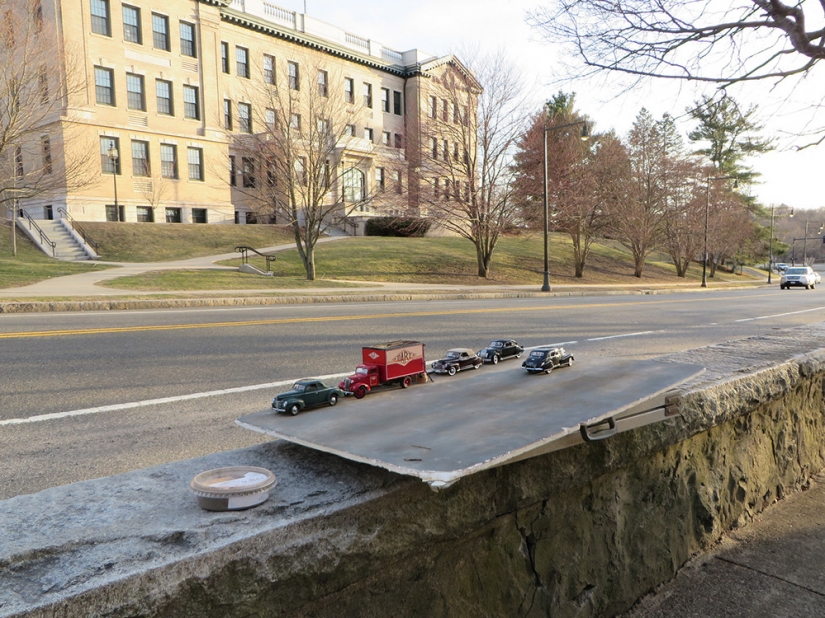 10. Photographed by Michael Paul Smith.
11. Green planet.
12. If you look at the composition from a certain angle and at a certain height, it will look like a globe with several trees on top of it. In reality, however, this is an installation with a width of 1500 square meters.
13. 3D gummy bears.
14. Optical illusions on buildings.
15. Mind-Bending Room settings.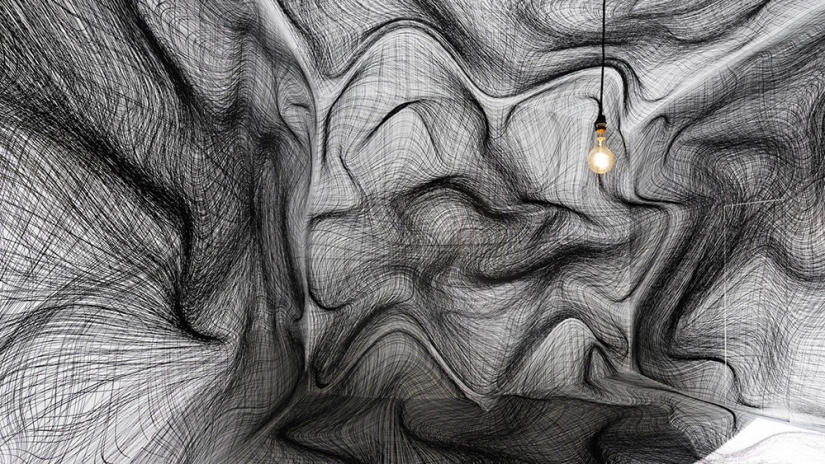 16. Want to get the feeling of how simple lines can make you tipsy? For you, there is Peter Kogler from Austria with his mind-blowing, psychedelic optical illusions. Kogler loves to bend time and space, which he does the most interesting. He transforms the flat floors and white walls of the galleries into something weird. It uses completely 2D, simple lines, and bold graphics to fool perspective and change your own architectural concepts.
17. Interactive installation by Leandro Ehrlich.
18. This is another art to get rid of your sense of coordination completely. Leandro Ehrlich, an artist from Argentina, gives an interactive experience to participants who get the illusion of sitting on the ledges of buildings. Known as the Dalston House, it allowed people young and old to experience the thrill of performing their wildest stunts while staying safe on earth
Keywords: Illusion | 3D | Art | Illustration | People | Road | Way | Optical view | Transport | Painting | Drawing | Idea | Creativity | World | Artist