Millie Sykes is a 23—year-old model from a small American town who managed to become famous all over the world thanks to her unusual sense of style. The girl creates with the help of clothes, wigs and makeup unique images that cause ambiguous emotions in others.
Millie publishes the results of her work on the pages of fashion magazines, and also shares them with her Instagram followers. We have chosen the best images from a huge number of completely different and dissimilar images, and now we want to show them to you.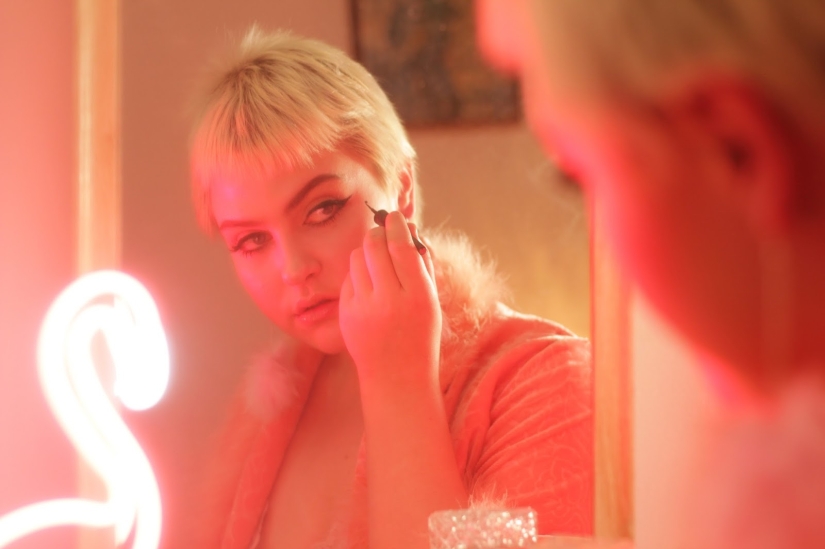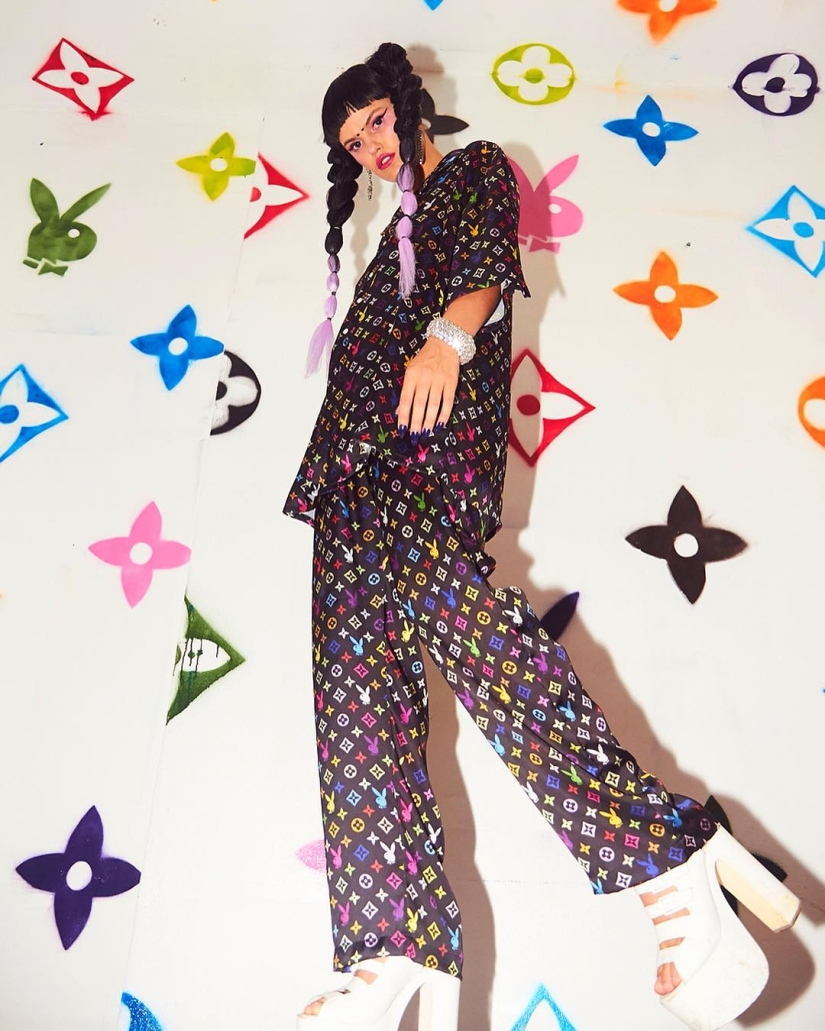 Millie Sykes' style is not something that is suitable for everyday walks. This is something unique, original, incomprehensible to most people.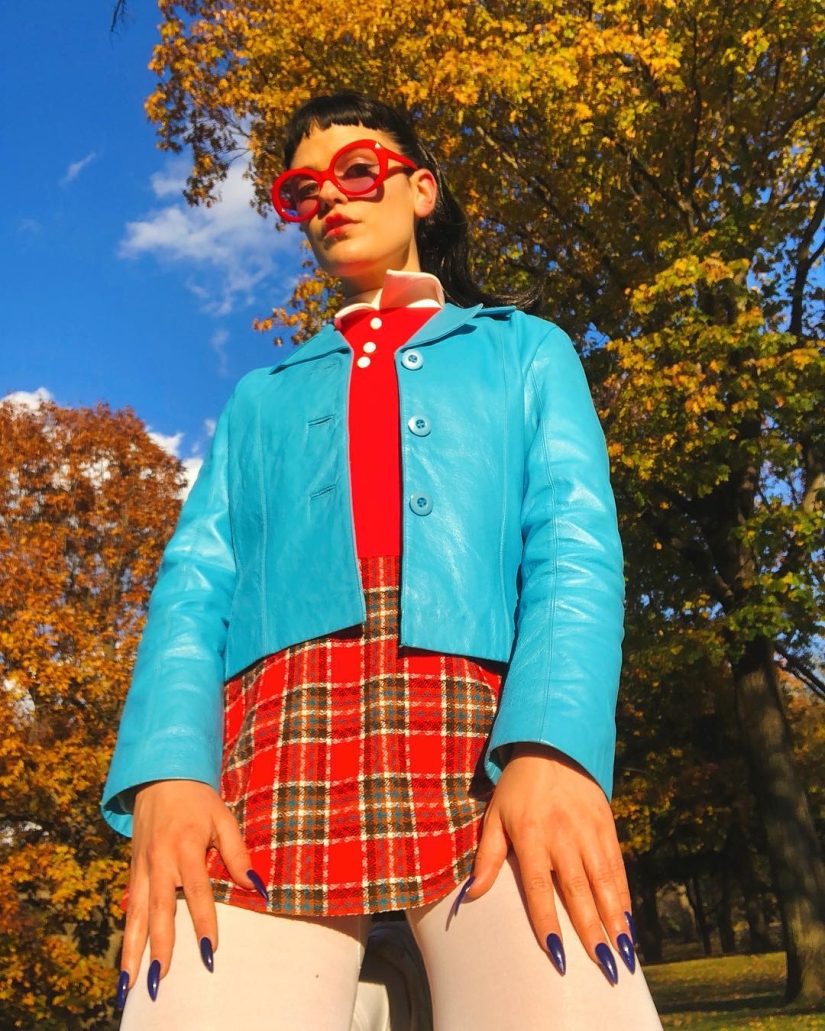 The girl just loves to create vivid images and combine those things that no one else would dare to use in one bow or put on at all.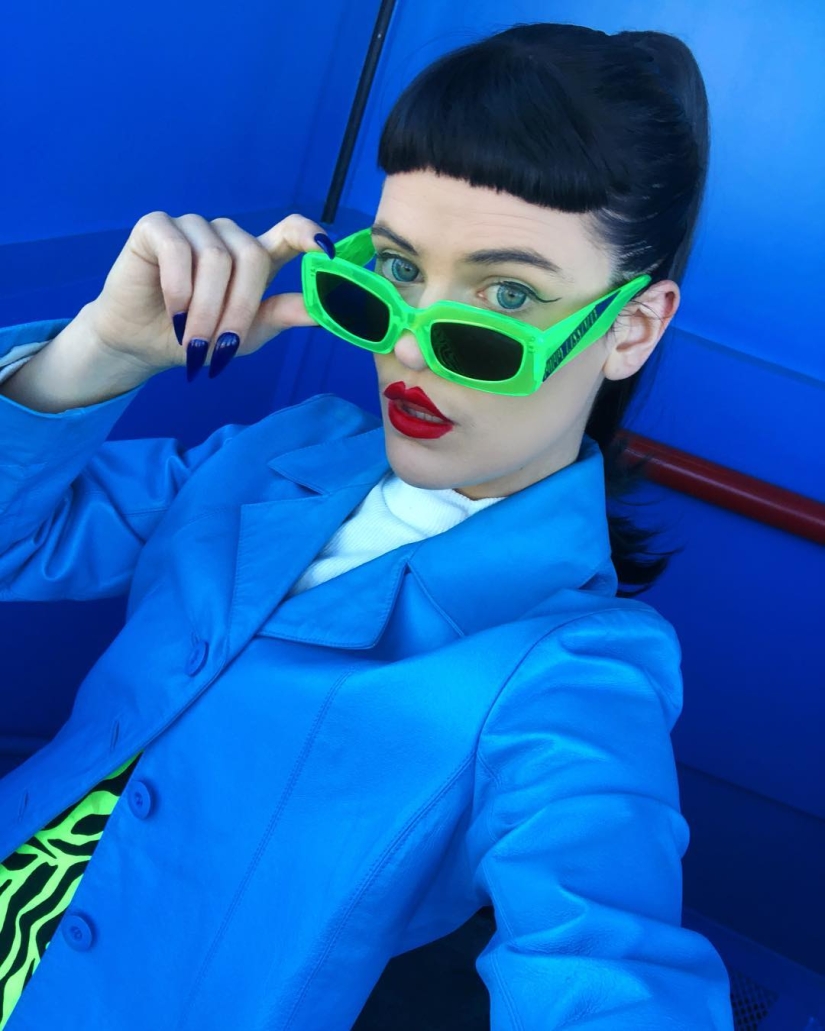 All her images simultaneously scare away and attract the eye.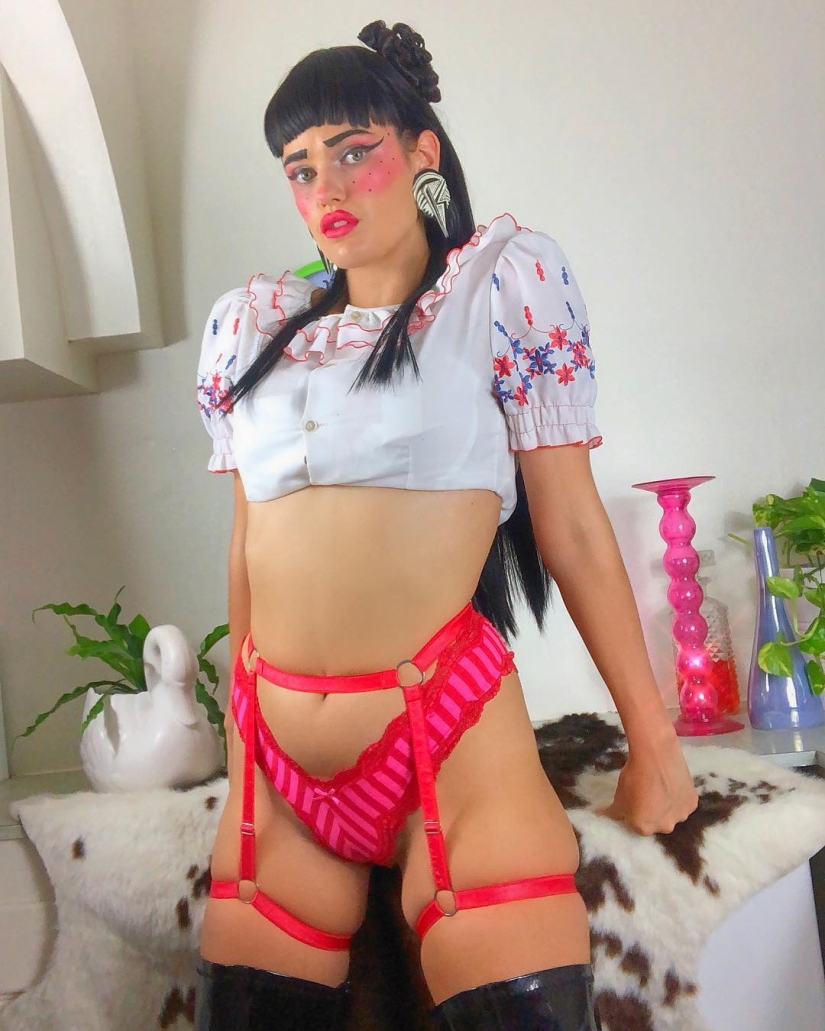 However, despite all this ambiguity, more than 13 thousand people regularly follow the reincarnations of Millie Sykes.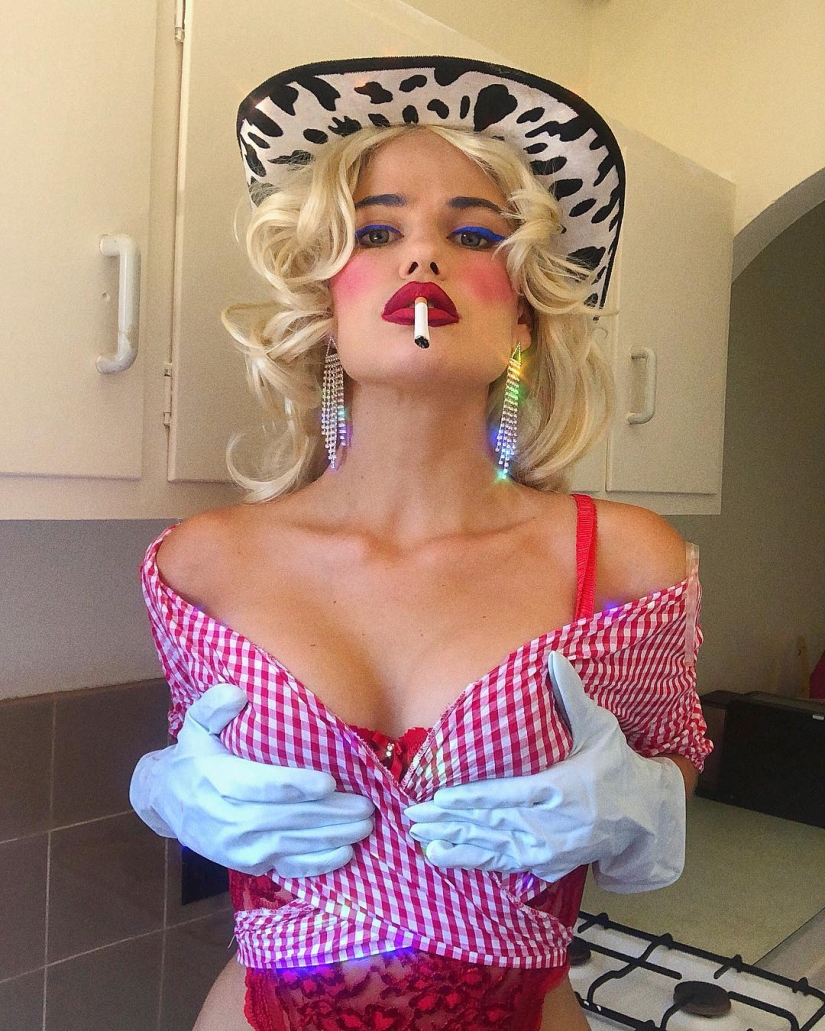 This is the number of subscribers there are at the moment on Millie's Instagram profile.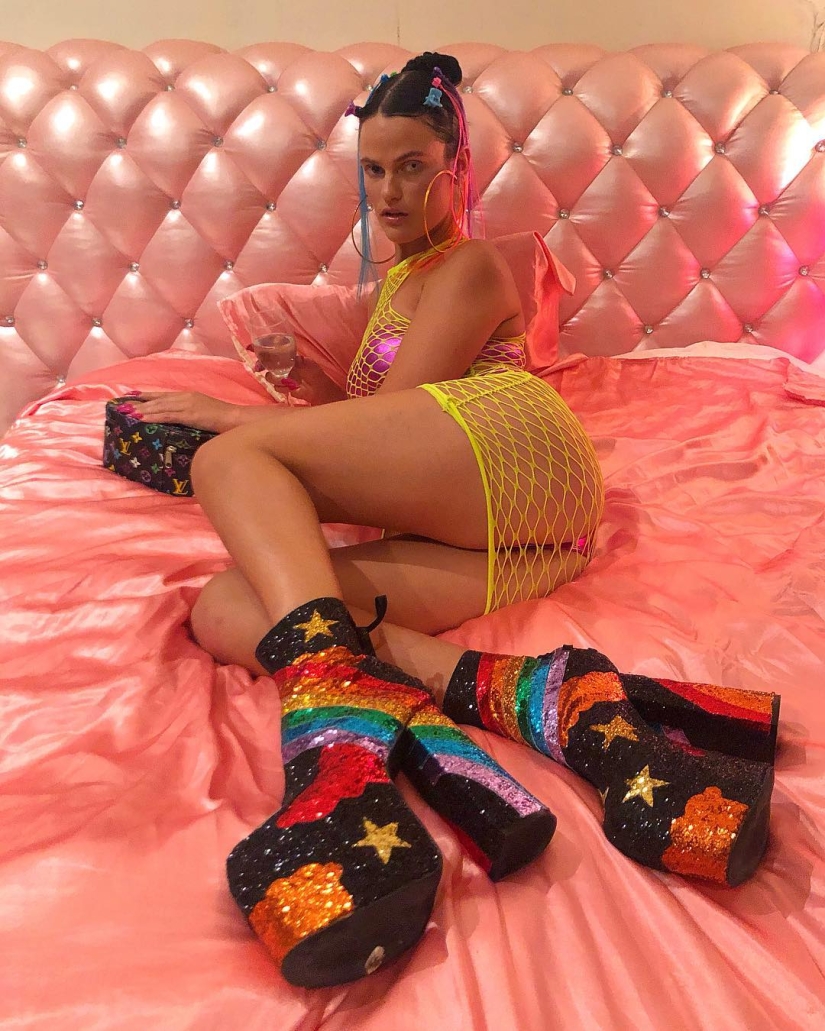 We share a link to the girl's page. Perhaps, after viewing these photos, you will also want to subscribe to it.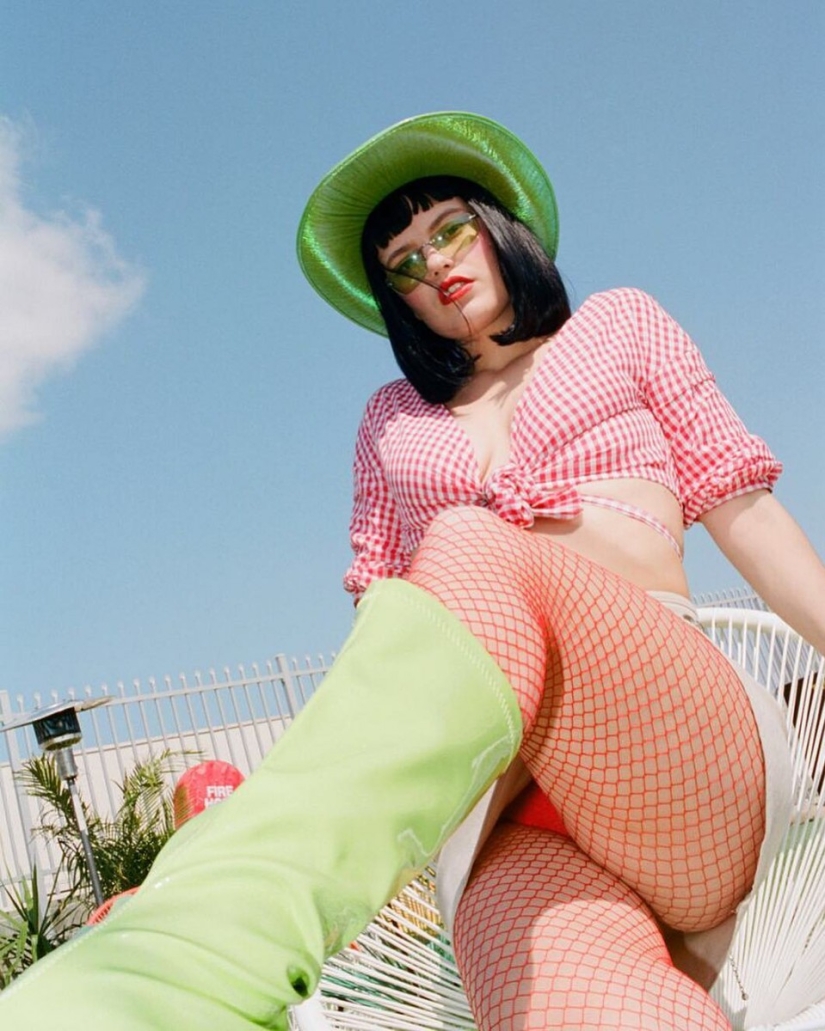 Let's tell you a secret, most of her subscribers are male, and perhaps you have already guessed why.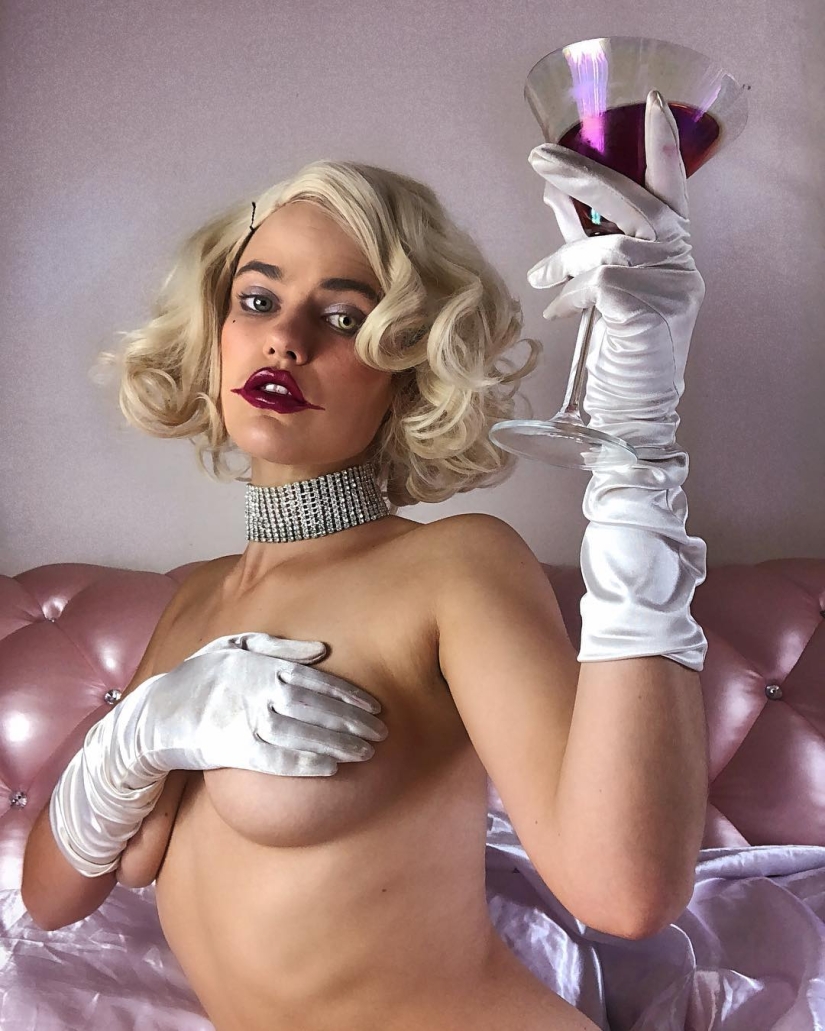 Millie has just a gorgeous figure and she does not hesitate to show it to the public.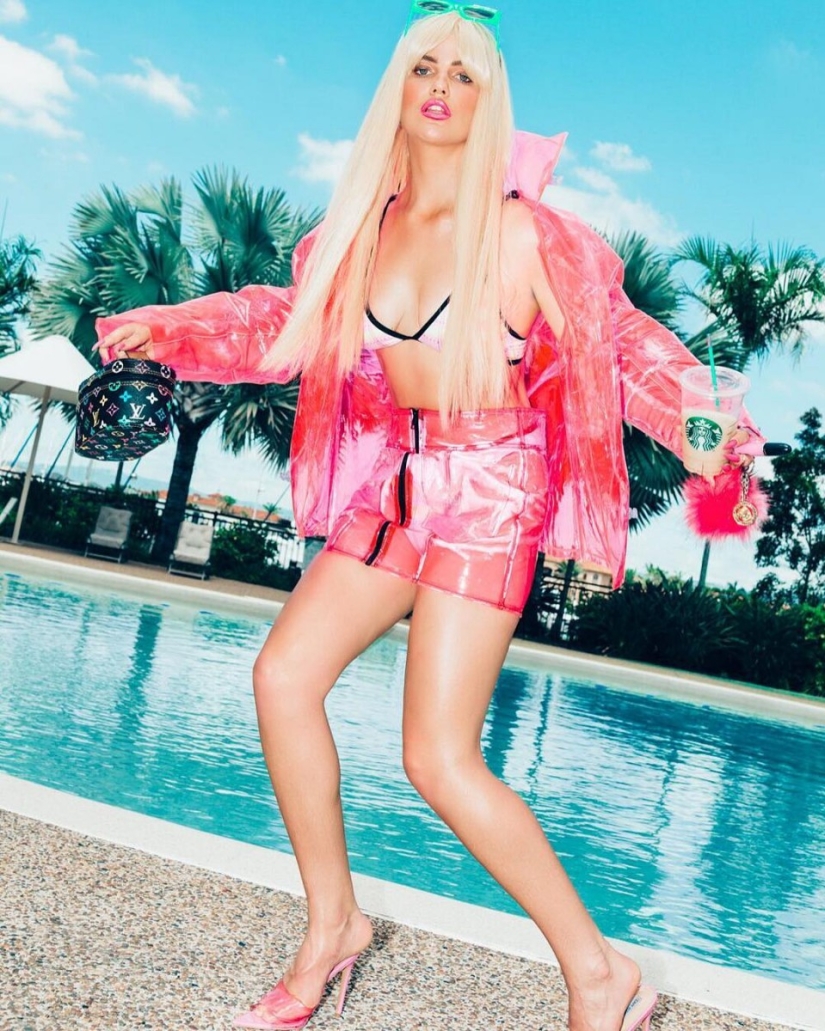 Of course, there is also something interesting for girls on Millie's page.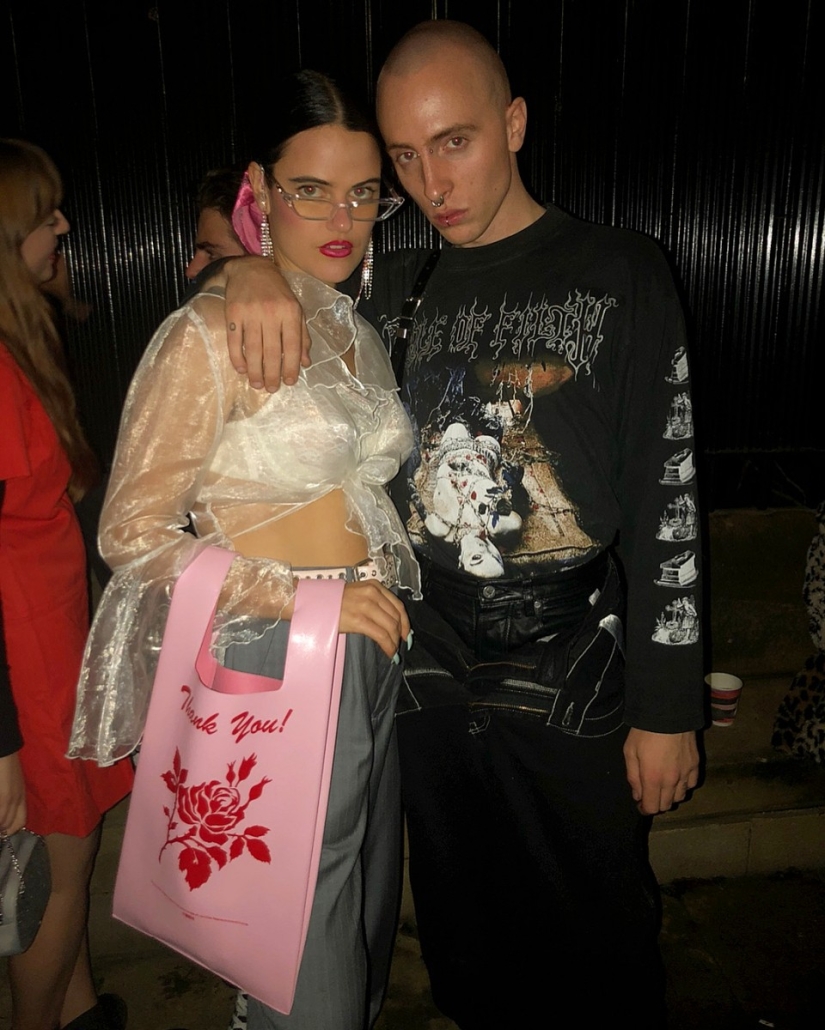 This is especially true of avid fashionistas who are not afraid to experiment with styles and keep up with the times. Or even overtake him, because many of the model's outfits seem to have come to us from the future.
Keywords: Girl | Beauty | Model | Unusual | Image | Stylist | Style